When you think of laptops, you naturally think about multitasking. Pretty much every profession requires it, and every student knows its importance. But some professions specifically are more demanding in this case where the laptop should be able to handle a lot of tasks simultaneously.
The best laptops for multitasking primarily must have a high performing processor, preferably one with high clock speeds and even Turbo boost.
Another thing you need to keep your eye out for is the memory or RAM. Since this is the part of the laptop which deals with multitasking and how well the laptop can cope with work.
While these are important, there are other things you need to look out for as well.
For complete details on what factors make a laptop suitable for multi-tasking take a look down below. You will also find a collection of laptops that are suitable for this type of work to make the decision easier.
Editor's Recommendation: Top Laptops for Multitasking 2021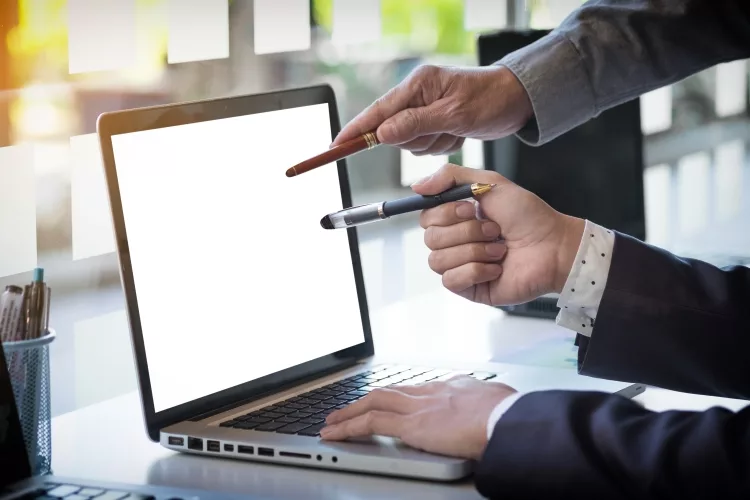 List Of Top Laptops For Multitasking
Comparison Chart For Top 9 Laptops For Multitasking
| PRODUCT | PROCESSING UNIT | GRAPHICS UNIT | MEMORY (RAM) | PRICE |
| --- | --- | --- | --- | --- |
| Asus ZenBookPro Duo UX581 | Intel Corei7-9750H | Nvidia GeForceRTX 2060 | 16GB DDR4 | |
| Acer Swift 3 | AMD Ryzen7 4700U | Radeon Graphics | 8GB LPDDR4 | |
| SamsungGalaxy Book Flex | Intel Corei7-1065G7 | Intel Iris Plus | 8GB | |
| Lenovo LegionY7000 | Intel Corei7-8750H | Nvidia GTX1060 | 16 GB DDR4 | |
| Microsoft SurfaceLaptop 3 | AMD Ryzen 5 | AMD RadeonRX Vega 11 | 8GB | |
| AlienwareANW17-2143SLV | Intel Core i74710HQ | NVIDIA GeForceGTX 970M | 8 GB DDR3L | |
| ASUS ChromebookFlip C434 | Intel CoreM3-8100Y | Intel HDGraphics 615 | 4GB | |
| LenovoChromebook Duet | MediaTekHelio P60T | ARM G72 MP3 | 4GB LPDDR4X | |
| ASUS ROGZephyrus S GX701 | Intel Corei7-8750H | Nvidia GeForceRTX 2080 | 16GB DDR4 | |
Best Laptops For Multitasking Reviews
1. Asus ZenBook Pro Duo UX581 | Best Computer For Multitasking
The ZenBook Pro Duo by Asus is one of the finest laptops ever created for multitasking. One glance at the device tells you that this was in fact made for busybodies who have a ton of work on their hands.
It comes with a unique ScreenPad Plus, which is an extension of the main display onto the chassis. This extended space can be used for various reasons but is mostly used as an app switcher where you easily switch between applications and work without going back and forth.
This ScreenPad Plus also makes this laptop a primary choice for artists, photographers, graphics designers, and architects alike. Since all these professions require the use of multiple applications, this makes it the perfect choice for them.
Besides ScreenPad Plus, the laptop also carries impressive specifications internally which makes it equally suitable to handle multiple tasks.
It has the 9th generation Core i7-9750H quad-core processor that has a clock speed of up to 4.5 GHz for increased processing speeds.
Memory is 16GB, which is considered top-notch when it comes to working, and this will easily let you work on different tabs and software without having to pause.
The storage space is 1TB SSD. Besides being large and spacious in terms of storage, it also helps to keep the laptop speedy, it lowers booting and loading times, and overall makes sure the device runs smoothly without hitting any lags.

Highlighted Features
9th generation Core i7-9750H Quad Core Processor
ScreenPad Plus increases screen space
NVIDIA GeForce RTX 2060 GPU
1TB PCIe NVMe SSD storage and 16GB DDR4 RAM
Facial recognition IR camera built-in
2. Acer Swift 3 | Best Budget Laptop For Multitasking
The Acer Swift 3 does justice to its name because it is one of the slimmest and lightest laptops out there that come with a strong core ready to tackle all the work you can throw at it.
The AMD Ryzen 7 4700U Octa-Core processor has been made so it can be used for gaming, creating content, or any other kind of work, and yes, you can engage in multiple work simultaneously. As one of the most advanced processors out there, we expect no less.
To increase upon this productivity, you also have the Radeon Graphics at your aid.
The memory is 8GB and the SSD is 512GB. These two features let you open 20 or more tabs on google chrome, have programs download in the back, while you work on some other task at hand. Bottom line, this is definitely suitable for multitasking.
With high powers as such, you usually do not expect a lot of battery life. But here you get a whopping 11 hours, 30 minutes of usage. And since this is lightweight, it makes the perfect device for outdoor activities or for carrying to class or work.
For security purposes and faster logins, the laptop comes with a fingerprint sensor as well. You have to think of safety when using outdoors, and this takes care of the concern a lot better than passwords.

Highlighted Features
AMD Ryzen 7 4700U Octa-Core Mobile Processor
8GB LPDDR4 Memory and 512GB PCIe NVMe SSD storage
Lasts up to 11.5 hours from one charge
Backlit keyboard and fingerprint reader included
Two microphones built-in
3. Samsung Galaxy Book Flex
The Galaxy Book Flex is a very flexible and stylish laptopthat comes in a gorgeous blue. It can be folded to be used as a tablet and even comes with its own stylus for ease of use.
We love that the Core i7-1065G7 processor comes from the latest generation. This simply tells us that the user can keep using this for long times in the future. The processor also ensures that you do not have to wait for long for the laptop to start, or for applications to load, since it takes care of it all.
The storage space is 512GB and the memory is 8GB. Unless you hit it with high-powered games, this is perfectly suitable for day to day tasks, and can well enough handle multitasking on a moderate level.
With its slim and sleek outlook, this is suitable for users who have to move a lot. Carrying this is a breeze, and use becomes easier when you incorporate the Bluetooth pen.
Another factor that makes this suitable for long workdays is the 20-hour battery life. This is one of the highest you can find in laptops, where you can go an entire workday without having to charge.

Highlighted Features
10th Generation Intel Core i7-1065G7 processor
8GB Memory and 512GB SSD storage
A laptop lasts up to 20 hours of usage
The 360-degree design makes this flexible
Bluetooth-enabled S Pen included
4. Lenovo Legion Y7000
The Lenovo Legion Y7000 is one powerful gaming laptop that can meet all your multitasking needs. You have the Intel Core i7-8750H 8th generation processor that keeps the device up and running without hitting lags.
Then you have the 16GB RAM, which is the optimal memory to have for seamless multitasking. And the 128GB SSD speeds up the laptop whenever you use it. Applications load faster with this, and overall performance gets better too.
We get that 128GB is not sufficient, especially for a gaming laptop, and Lenovo gets it too. This is why you also have a 1TB HDD to be able to store all the files you want to your heart's content.
We cannot forget the Nvidia GTX 1060 that plays a big role in performance and multitasking. It makes sure the laptop has increased speed, that the display has high-tier graphics, and that you can open numerous applications and work without any issue.
Lenovo wants to make sure that the laptop stays cool and efficient amidst all the usage. For this, it employs a dual-channel cooling system to effectively dissipate heat and keep the device running without wasting energy.

Highlighted Features
8th Generation Intel Core i7-8750H Processor
16 GB DDR4 memory
1 TB HDD and 128 GB PCIe SSD storage
Nvidia GTX 1060 discrete graphics
The display has 300 nits brightness
5. Microsoft Surface Laptop 3
The Microsoft Surface Laptop 3 is one of the slimmest and most sophisticated laptops out there, and also a primary choice for most professionals. But besides the fancy exterior, it also sports impressive internal features that let you use this with ease.
It comes with the AMD Ryzen 5 Microsoft Surface Edition processor that has impressive processing powers and speeds, sufficient for all kinds of office work.
The memory is 8GB and the storage is 256GB SSD. These together make way to create an efficient and speedy laptop.
The AMD Radeon RX Vega 11 graphics add to the processor's power and speed and create a high performing laptop for all. This might not be adequate for gaming, but seeing that this is targeted towards professionals, it can be used efficiently for all kinds of office or classwork.
Even though this is a slim device, the battery is a powerful one. It can go for 11 hours and 30 minutes from one charge, letting it run a whole day without needing more juice.

Highlighted Features
AMD Ryzen 5 Microsoft Surface Edition processor
8GB Memory plus 256GB Solid State Drive
AMD Radeon RX Vega 11 graphics
Battery life is 11.5 hours
Laptops For Multitasking Buying Guide
Processing Unit
As we have mentioned before, the processing unit plays a key role in how well the laptop is suited for multitasking. You need to look at multiple facets of the CPU in order to determine if it can take on the kind of workload you plan on putting in.
On the lower end, we have the Intel Core i5 processors which are good for students and most beginner-level tasks.
Then you have the Core i7 or its equivalent, the Ryzen 7. For professionals, this would be better suited since it has higher processing power than the Core i5.
You should also look out for the model numbers. For example, ones that end in K or HQ have a higher wattage that has better productivity compared to ones that end in Y. But do note that a higher wattage also points to lower battery life, and that is something you need to consider with more power.
Also, check out the clock speed which should not be below 2 GHz for medium-level work. And it should be about 3.5 GHz if you need more power which is required for certain professions like financial analysts or engineers.
The generation of the processor should not be below the 8th, but we prefer you go for the 9th or 10th if there are not explicit budget constraints.
Memory (RAM)
The best multitasking laptops must come with a high performing memory since this is what handles the multitasking capability of the laptop.
If multitasking for you means working with a small project in school or work, and lots of browsing and downloads, then the 8 GB memory will suffice.
But if you end up using higher end software, lots of MS Excel extensions, or heavy photo editing applications, then do not go for anything below 16 GB.
Graphics Unit
Having a dedicated graphics unit is not mandatory for a high performing multi-tasking laptop. Most of the day to day work, along with some edits and games can be handled by an integrated graphics unit today.
But if you work on high-resolution graphics, video editing applications, 3-D rendering, or anything that requires heavy display usage then you should have a dedicated GPU.
The GTX line from Nvidia has some of the finest and high-performing GPUs, while those from the MX line are suitable for lower-power users.
Storage
The kind of storage space you go for frankly depends on what you need. But what you do need to make sure though is that you have a solid-state drive (SSD) instead of a hard disk drive (HDD). This has a higher booting power, applications load a lot faster here, and you notice less lagging overall.
But the storage space itself is usually lower here since SSDs are more expensive. If you have a budget constraint, then go for a 256GB SSD, and use an external storage device if required. If not, a 512GB SSD will suffice for most kinds of work.
Conclusion
Whenever you think of heavy-duty tasks, a desktop is what use is mostly turn to. But sometimes we need the laptop for its portability and versatility, not to mention desktops tend to be very expensive as well
We have taken the time to discuss the best laptops for multitasking. While these are slim and sleek devices, they can provide you with high powers that let you tackle multiple tasks at once.
If your work, profession, or major requires you to handle numerous projects, then you will surely find this article to be of use.