Buying a laptop for data scientists is as tricky as the job itself. This is because one has to ensure that all kinds of data-specific activity can be performed using the device.
Even though most of these will be performed on remote servers, the laptop itself has to be capable enough to accommodate it.
The best laptop for data science must be responsive, have a high storage space, a fast processor, and many more qualities. Moreover, if you work with machine learning, a powerful graphics unit is also required. These are all essential in being able to analyze databases and datasets, work on Tableau or SQL etc.
As a professional, you should pay utmost attention to these features, and understand how they affect the work you do.
This article here gathers all these necessary information and details about both features and the laptops themselves. Take a look below for more information.
Editors' Picks: Top Laptop for Data Science 2021
List Of Top Laptop For Data Science
2.Acer Predator Helios 300-8th Gen
3.Acer Predator Helios 300-9th Gen
Comparison Chart For Top 10 Laptops For Data Science
| PRODUCT | PROCESSOR | GRAPHICS CARD | RAM | PRICE |
| --- | --- | --- | --- | --- |
| ASUS ZenBook 13 | 8th GenerationIntel Core I5-8265U | Intel UHD | 8GB DDR3 | |
| Acer PredatorHelios 300-8th Gen | 8th GenerationIntel Core i7-8750H | NVIDIA GeForceGTX 1060 | 16GB DDR4 | |
| Acer PredatorHelios 300-9th Gen | 9th GenerationIntel Core i7 9750H | NVIDIA GeForceGTX 1660 Ti | 16GB DDR4 | |
| Lenovo YogaC930 | 8th GenerationIntel Core i7-8550U | Intel UHDGraphics 620 | 16GB DDR4 | |
| Acer Spin 3 | 8th GenerationIntel Core i7-8565U | Intel UHDGraphics 620 | 16GB DDR4 | |
| HP Pavilion | 8th GenerationIntel(R) Core (TM)i5+8300H | NVIDIA GeForceGTX 1050 Ti | 8 GB DDR4 | |
| ASUS VivoBook S | 8th GenerationIntel Core i5-8250U | Nvidia GeForceMX150 | 8GB DDR4 | |
| Acer Aspire E 15 | 8th GenerationIntel Core i5-8250U | Nvidia GeForceMX150 | 8GB | |
| MicrosoftSurface Pro 7 | 10th GenerationIntel Core i5 | Intel Iris PlusGraphics | 8GB | |
| Acer Aspire 5 | 8th GenerationIntel Core i3-8145U | Intel UHDGraphics 620 | 4GB DDR4 | |
Best Laptops For Data Science Reviews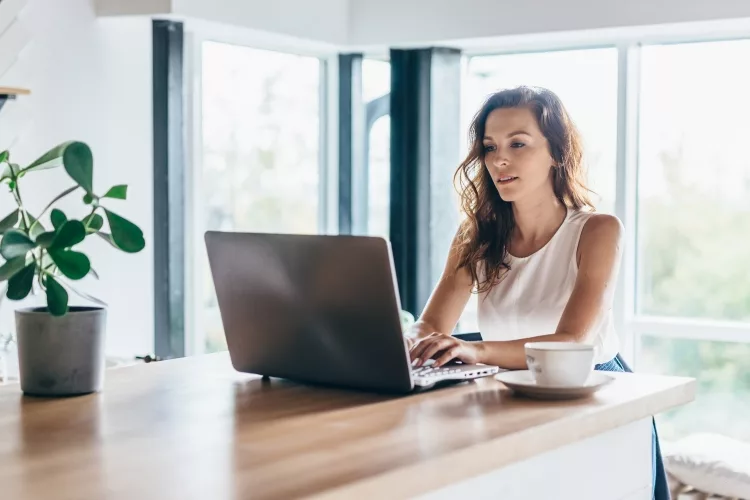 1.ASUS ZenBook 13 | Best Laptops For Big Data Analytics
The ASUS ZenBook 13 is a good choice for beginners or students who are just getting into the world of data science and have to juggle small data sets.
It comes with the 8th Generation Intel Core i5-8265U processor which provides ample power for entry-level data scientists. Moreover, the speed the processor provides is very impressive at 3.9 GHz.
For storage has the 512GB PCIe M.2 SSD. Hence, we not only get a speedy and efficient laptop but the storage space itself is also very useful.
When you're dealing with numbers only the display quality won't matter a lot, but the screen space surely will. With the slim NanoEdge display, the 13-inch laptop provides a lot more screen space than you think. This lets you work with more numbers at once.

Highlighted Features
8th Generation Intel Core I5-8265U processor
Multiple ports enable increased connectivity options
Battery lasts up to 14 hours of usage
8GB RAM enables the device to run fast and smooth
2.Acer Predator Helios 300-8th Gen- Best Laptop For Scientific Computing
Even though this is titled a gaming laptop, it possesses all the features that you would want as a data scientist, and that is what makes the Acer Predator Helios 300 a perfect fit for scientific computing.
One thing that is very important to check out is the loading speeds. Since you will be dealing with a lot of numbers and applications, using them all simultaneously requires a lot of power.
We have the 8th Generation Intel Core i7-8750H processor with the 256GB SSD and 16GB RAM, thanks to which loading and booting times are shortened.
The NVIDIA GeForce GTX 1060 GPU helps to give you clear details on screen. So even if you were to use the laptop for other purposes, graphics, colors, and details would be super precise.
A 144 Hertz refresh rate and 300 nits brightness is what you get on the display. These ensure that the screen is brightand that changing screens can transition properly so you get to take in every frame.

Highlighted Features
8th Generation Intel Core i7-8750H processor
NVIDIA GeForce GTX 1060 GPU provide clear graphics
144 Hertz Refresh rate keeps up with fast-moving screens
300 nits brightness ensures the screen is bright and vibrant
16GB RAM makes the device suitable for multitasking
3.Acer Predator Helios 300-9th Gen - Best Laptop For Big Data
While this might look similar to the last model by Acer, certain differences exist. One of the first things we notice is that it has a slightly higher price but that is because sports a processor from the 9th generation instead of the 8th.
It simply means that the processor can take on future updates better making it a good choice for people who wish to continue using this in the far future.
The Intel Core i7 9750H processor also ensures that the laptop provides a lot of power with making it a fine choice for professionals who have to deal with large data.
Moreover, the graphics card is also different where you get the GeForce GTX 1660 Ti GPU, which is more powerful and provides a better and more vibrant screen.
It is often used for specific tasks such as 3D rendering or animations and of course games. But it will prove to be useful when you're dealing with charts or graphs, or anything that requires a highly precise and accurate display.
What you will enjoy is the superfast speeds that you get which is a very important requirement for data scientists. Thanks to the 16 GB memory and the 256GB SSD, the laptop lets you speed through large sets of data easily.
Other basic features 144 Hz refresh rate and the 300 nits brightness, which remain the same providing you with a fine and impressive display.

Highlighted Features
9th Generation Intel Core i7 9750H processor
NVIDIA GeForce GTX 1660 Ti GPU provide quality displays
144 Hertz Refresh rate is good for changing screens
300 nits of brightness provide a vibrant screen
3D fan makes sure the device is cooled for increased efficiency
4.Lenovo Yoga C930- Best Laptop For Scientists
This laptop is a good choice for peoplewho want something flexible and convertible. We find this to be a good fit for scientists because it is a lightweight and versatile laptop that packs a lot of power internally as well.
The 4K resolution is one of the key highlights of this laptop which scientists would appreciate as it allows them to enjoy their work on the finest screen one can get.
Coming to the specifications, you get the 8th Generation Intel Core i7-8550U processor that promises to give you intense power even on this small device.
Following that you have the 16 GB RAM which ensures that multitasking is not troublesome anymore. You can use multiple applications, or have numerous tabs on Google Chrome running simultaneously without experiencing any screen freezing.
The 1TB PCI-e SSD also helps to speed up the device, but that is not all it provides. With the 1TB of space, you practically never have to look elsewhere to store your files.
An Active Pen is included with the laptop so when you are using it in tablet or studio mode you can simply pull this out for taking notes when required.

Highlighted Features
8th Generation Intel Core i7-8550U Processor
1TB PCI-e SSD provide a large storage plus increased speeds
4K resolution with IPS technology makes up a life-like screen
Intel HD Graphics 620 GPU is suitable for beginners
16GB RAM is optimal for multitasking
5.Acer Spin 3- Best Laptop For Statisticians
Another flexible laptopwhich can be used in tablet and studio mode, but this time it is a bit bigger than the last coming at 14 inches. This is found to be a good fit for statisticians because they get a large screen that can hold a lot of numbers and data sets simultaneously.
Besides the physical aspects of it, internally it also holds an 8th Generation Intel Core i7-8565U processor that has a speed up to 4.6 GHz. This is more than what you get on most laptops, especially of this size, meaning you can go through multiple data sets without ever feeling like you're slowing down.
Alongside that the 16 GB of RAM plus the 512GB PCIe NVMe SSD add to the speed to make sure that multitasking is a breeze, which is much needed for statisticians.
You can easily have software runningon the background as you enjoy videos without either slowing down.
The laptop is accompanied by a rechargeable active stylus. It lets you write down notes or point things out on the data without needing to do it elsewhere from scratch.

Highlighted Features
8th Generation Intel Core i7-8565U processor
360-degree hinge lets the device change modes
Intel UHD Graphics 620 GPU is suitable for low-pressure work
Includes a fingerprint reader for security
Laptop For Data Science Buying Guide
Processor
The processor is central to how the laptop will work, especially for data scientists who have to work with sophisticated software quite often. While the options range between Core-i3 to Core-i9 processors, aim for the middle ground and settle for a Core-i7.
This will give you enough power and efficiency to work with large datasets and can be used professionally. Look for models that have a K or HQ in the end, since these have four cores and a higher wattage for better productivity. But these are a bit pricier.
For students, you can go for the Core-i5 which is great for beginners and is suitable for almost all sorts of schoolwork.
Here try to go for models that have a U at the end, which will be a better performer than ones that end with a Y. This will also come a bit cheaper, which is always great for students.
Also, take a look at the processor generation. The latest generations are preferred since these will be more up to date with what you will be working on. And they will last longer and be able to take new updates in an easier manner.
Memory
Followed by the processor, when buying the best data science laptop, the memory plays a significant role in the laptop's performance. It decides how well you can multitask or take on tasks that consume more power. And of course, as a data scientist, this will be very frequent.
A RAM of 16GB is the right memory size for heavy multitasking. You will rarely feel any lags occurring. But that being said, an 8GB RAM is okay for people who do not expect too much work. This is also okay for students.
Storage
Storage comes with two options. You have the Hard Disk Drive (HDD) and The Solid State Drive (SSD). The HDD is what is present in most traditional laptops. Here you get a lot of storage space, but it is not the finest when it comes to efficiency or productivity.
The SSD on the other hand provides a lot of power and makes the laptop run a lot faster than the HDD can. Which is why modern models have the SSD instead. But, storage space itself is usually lower than the HDD.
What you can do is, settle with a hybrid. A lot of the newer models come with both an SSD and an HDD. Choosing the combination is upon you, and how much storage space you require.
We suggest getting as much as the budget can expand, because data scientists have to use a lot of applications, which consume precious laptop space.
Graphics Unit
Graphics cards are required for graphic intensive work. If you want a high-quality visual experience along with an excelled working experience, then look to laptops that come with a dedicated GPU.
But beginners or students who do not care much about the visual aesthetic, or won't require it, can settle for integrated GPUs.
But after you graduate and start to use complicated software or large data, you might need to change it out or install an external graphics card afterward.
Conclusion
Datascientists have to use some very powerful and demanding software, which points to a laptop that can give you enough power to go through a workday without trouble.
While working on a remote server lessens the needs, it will not always be the case, and hence you need a good laptop for the rest of the work time.
When looking for the best laptop for data science, carefully assess the specifications.
If you are a student, you will have to consider pricing as well. So look to the top priorities to get the finest deals and yet have a good laptop for your projects.