Workstation laptops are targeted towards busy professionals who have to work with a ton of data, crunch numbers, edit 4K video files, and perform other work with similar calibers.
Likewise, the best workstation laptop also carries sophisticated specifications that allow such work. Bottom line, these are not for everybody and they vary highly from average laptops.
Key differences between a workstation laptop and an everyday average laptop lie in the GPU, which tend to be optimized for tasks such as 3D rendering and powerful gaming.
The CPUs also have more power. All the models listed here down below come with powerful and high-speed processors.
Besides these prominent factors, you need to watch out for other things too such as portability, size, battery life, and much more. All of these are discussed in detail down below so you can get a clear idea of what laptop to finally get.
Editors' Picks: Top Mobile Workstation Laptop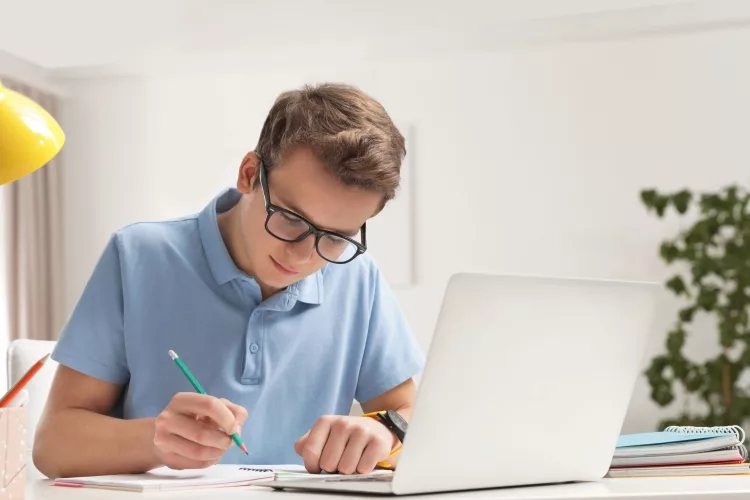 List Of Top Workstation Laptop
7.EXCaliberPC MSI WS65 9TK-687
Comparison Chart For Top 10 Workstation Laptops
| PRODUCT | DISPLAY RESOLUTION | CPU | PROCESSOR SPEED | PRICE |
| --- | --- | --- | --- | --- |
| Alienware Area 51M | FHD (1920 x 1080) | 9th Generation Intel Core i9-9900K | 5.0Ghz with Turbo Boost | |
| HP Zbook 15 G5 | 1920 X 1080 | 8th Generation Intel Core i9-8950HK | 2.90 GHz | |
| ASUS ZenBook Pro 15 UX580GD | 4K UHD (3840 x 2160) | 8th Generation Intel Core i7-8750H | 4.1 GHz | |
| HP Zbook Studio X360 G5 | 1920×1080 | 8th Generation Intel Core i7-8750H | 2.20 GHz | |
| HP ZBook X2 G4 | 3840 x 2160 | 8th Generation Intel Core i7-8550U | 1.80 GHz | |
| Apple MacBook Pro | 2880 x 1800 | 9th Generation Intel Core i7 | 2.4 GHz | |
| EXCaliberPC MSI WS65 9TK-687 | Full HD (1920 x 1080) | 9th Generation Intel Coffee Lake Core i9-9880H | 2.3GHz-4.8GHz | |
| Lenovo ThinkPad P1 | 1920 x 1080 | 8th Generation Intel Core i5-8400H | 2.5GHz | |
| Dell Precision 7730 | 3840×2160 | 8th Generation Intel Core i7-8850H | 2.60GHz | |
| Dell Precision 5530 | 1920 x 1080 | Intel Core i9-8950H | 2.9GHz | |
Top 5 Best Workstation Laptop Reviews
1. Alienware Area 51M - Link
The Alienware Area 51M is one of the most powerful and advancedworkstation laptops out there. Even though it comes at a steep price, every major component like the CPU and the GPU can be upgraded.
This laptop was created to replace traditional desktops. It has an Intel Core i9-9900K processor working at 5.0 GHz and paired with the 60 4GB of RAM, this laptop can be used to do absolutely anything.
Be it crunching numbers, editing videos, using multiple tabs on Google Chrome at once or even playing the most power-consuming games, it can all be done in a smooth and fast manner with this device. And if this power does not satisfy you, just remember that the CPU is overclockable.
Since this laptop also doubles as a gaming laptop it comes with front-firing speakers. Dynamic mids and bright highs are what you get, while you get to enjoy all the harmonies too in case you want powerful speakers for purposes other than gaming.
The Nvidia RTX Chips here are the latest version, and also the fastest one out there and give you structural efficiencies and advanced shaders like no other. Any kind of work you do, mechanisms will be smooth and you will experience an overall powerful performance.
Highlighted Features
Sports a super-powerful 9th Generation Intel Core i9-9900K processor
Major components can be upgraded
NVIDIA GeForce RTX 2080 GPU provide excellent graphics
144Hz Anti-Glare IPS Display for top-notch visual experience
Can take on various peripherals with numerous ports
2.HP Zbook 15 G5 Mobile Workstation - Best Mobile Workstation Laptop
The HP Zbook 15 is a very versatile workstation laptop that serves you well both at work and when traveling.
It comes with a deep travel keyboard that eases all sorts of typing jobs. 9-hour battery life and the military tested chassis ensure that you can use this outdoors for long times making it mobile, and it will also be protected from small hits and falls.
Sporting numerous ports that allow for both business and leisure use, it can easily be converted into an entertainment device when needed.
On the right side, you get the Thunderbolt 3 USB-C ports, the power jack, a headphone jack, one USB 3.0 port, and finally a smartcard reader.
On the left side, you will find an RG45 port, security lock slot, an SD card slot, and two USB 3.0 ports.
Performance-wise, the Intel Core i9-8950HK processor alongside the 32GBRAM enables you to run multiple tabs without feeling any lag or facing any slowdowns. You can even run games on the background while watching YouTube without any interference.
Plus, the Nvidia Quadro P2000 ensures that 3-D modeling, video edits, or any other work of similar caliber can be done in a smooth and undisturbed manner. Overall, you get a solid laptop that can be used for all sorts of rigorous tasks thanks to the impressive specifications and the high 256GB SSD storage.
Highlighted Features
Includes an Intel Core i9-8950HK processor with 6 cores
Works fast and smooth with 256 GB SSD
Various ports enable connectivity with multiple devices
6-inch screen size provide ample space for creative work
3.ASUS ZenBook Pro 15 UX580GD - Best Mobile Workstations
The ASUS ZenBook Pro is a top-notch workstation laptopthat comes with impressive specifications like the 8th Generation Intel Core i7-8750H processor, 16 GB RAM, and Nvidia GTX 1050 powerful graphics chips.
But that is not the main highlight of this laptop because of the first thing you notice is that the touchpad is unlike the average laptop because it works as a screen pad as well. In other words, the screen pad becomes a second full-color screen.
The screen pad spans 5.5 inches diagonally and has a 1080p resolution. You can surely use this as a touchpad, and that is when you see a colorful wallpaper. Other than that, the screen but can be used in two other modes.
There is the screen pad mode where a row of features and applications are provided. It even has its very own Control Panel which can be used to change the brightness or the wallpaper of the screen pad itself.
You also get an extender mode. If you switch this on you can mirror the main screen onto this smaller screen pad.
Highlighted Features
Includes a 6-core 8th Generation Intel Core i7-8750H processor
Nvidia GTX 1050 GPU can be used for high-resolution graphic work
Multitasking is made possible with 16GB DDR4 system memory
Fingerprint reader allows for quick one-touch logins
Multiple ports expand connectivity options
4.HP Zbook Studio X360 G5 - Best Portable Workstation
The HP Zbook Studio X360 G5 is a 2-in-1 workstation laptop that is often called a powerhouse thanks to its long battery life, gorgeous HD display, top-notch graphics and performance, and a comfortable keyboard. It can be used in tablet mode or can be folded into a tent.
What we especially love about this workstation is the 1080p display which also boasts a glossy touchscreen and gives you 15.6 inches worth of space to work on.
Besides the Hi-Resolution display, you also get solid colors since 135% of the sRGB color gamut is covered. Next, you have the 378 nits of brightness to further provide the most flawless display you can ask for.
The brilliant display often overshadows the performance, but HP has packed a lot of power into this workstation. 8th Generation Intel Core i7-8750H processor with 6 cores, 512GB SSD, 16GB RAM, and an Nvidia Quadro P1000 graphics chip is what you get.
Highlighted Features
Pressure sensitivity is 4,096 levels
Battery life lasts for more than 9 hours
Features a 2-in-1 design for artist versatility
Device is strong and sturdy with military-grade durability
5.HP ZBook X2 G4 - Best Mobile Workstation For Engineers
Engineers have to work with a lot of graphics and hence make use of applications like Illustrator or Adobe photoshop a lot. This HP ZBook X2 G4 workstation laptop is mostly chosen by those who use such applications heavily.
You get a matte screen, which is different from most other workstations, but it allows you to draw on the screen seamlessly with the stylus as if you were using a tablet. And you get this because the laptop features 4096 levels of pressure sensitivity, great tilt response, and provides the smoothest and most natural lines all thanks to the Wacom EMR that is combined with this.
The screen is detachable for when you want a tablet mode, but with Bluetooth, you can still use the keyboard unattached. This is for when you need to use common keys for faster response instead of using touch.
Highlighted Features
Includes an 8th Generation Intel Core i7-8550U processor
Matte screen makes working with a stylus much easier
Features 4096 levels of pressure sensitivity from Wacom EMR
Keyboard can be detached and used with Bluetooth
Intel UHD Graphics 620 is integrated into the laptop
Workstation Laptop Buying Guide
CPU
The CPU is often termed as the 'brains' of a laptop, and for workstations, these brains need to be the finest to be able to do a good job.
Now, we would like to suggest that you get the most powerful processor your budget can get you. But to be more specific, for workstations, the Intel Core i9 and the Intel Xeon are most suited.
Core i9 processors can be found on premium laptops and workstations, and sometimes on high-end gaming rigs too. These do come at a steep price, but that is only because they give just an elevated performance. If you have to work with demanding applications and programs, you can do good with a Core i9 processor.
The Intel Xeon is suitable if you want to work on 3D modeling, professional-grade engineering, or editing videos. The downside on this is that these laptops are heavier and have a comparatively lower battery life. You can still get away with it if you plan on using the laptop indoors or at a fixed space with charging ports easily available.
Graphics Chip
While most powerful laptops carry integrated graphics chips that get the job done, they will not be enough for creating animations, 3D rendering, or any sort of high-resolution work you plan on doing.
This is where discrete or dedicated graphics chips come in, and the ones you will find will belong to either the AMD or Nvidia. Now, similar to processors, graphics chips also vary in power depending on the price.
On the lower end we have GTX 1650 or Nvidia MX250, mid-range models usually have RTX 2060 or RTX 2050, and on the higher end, you get RTX 2070 to RTX 2080.
Of course, the budget plays a part in which one to settle for, but more importantly, check the complications of your work and how they match with each GPU, so you do not end up overspending.
Display
The display size does not always make it to top of the list while looking for the best laptop for workstation. But it does make it to the list here because the size to get can vary depending on work situations.
Since workstations are mostly used for complicated graphic work, 4k edits, or creating animations, users usually prefer a large screen that gives ample space to work on. While you will find laptops suitable for work starting from 14 inches, it is smart to opt for at least 15 inches, and that too only if you want portability.
If portability is not an issue, go for 17 to 18 inches of screen sizes for a proper workstation-level productivity. You can also enjoy a large screen that gives you plenty of room for menus and toolbars to have in place without losing pace.
Besides the size of the display, the quality of display also matters. A minimum of 1080p (1,920 x 1,080-pixel) is good.
However, we recommend you go the extra mile, save up if required, and get yourself a 4K (3,840 x 2,160-pixel) display. This is suitable for 4K video edits, and working on animations where top-notch display is required.
Conclusion for Workstation Laptop Buyers

The best workstation laptops let you work with high-resolution graphics on a vibrant and colorful display, boast powerful processors and graphic chips and make sure you can get some entertainment out of it too when needed.
Whether you need a large display for a set up at work, or prefer versatility for a mobile workstation, the variety of choices provided in this article will help you get an idea of what the market has to offer in terms of specifications.
Filter out the specs you need, and match them with the right model, and you can find one in no time!