Imagine being away from home, working on your tablet or phone, and you suddenly realize that you didn't pack the charger, and your device battery is running dangerously low already!
In moments of woe like above, arises the thought of how to charge phone without charger port, or your tablet for that matter. While this may sound or seem like an impossibility for some, it actually isn't.
Whether you have lost your charger, away from any power supply, or even with a busted charging port, charging your tablet device really is still possible. That too, without the help of its charger.
So giddy up and let's take a look at all the smart ways to charge up your beloved device like a breeze even without its charger at hand!
Different Ways Of Charging A Tablet Without A Charger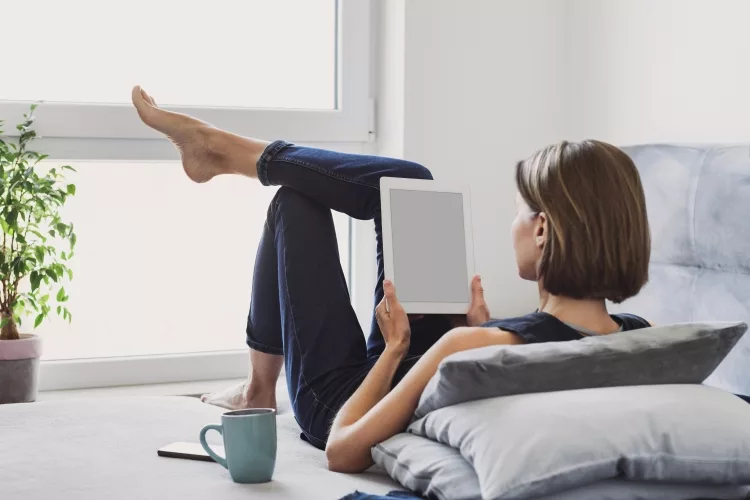 Via The USB Port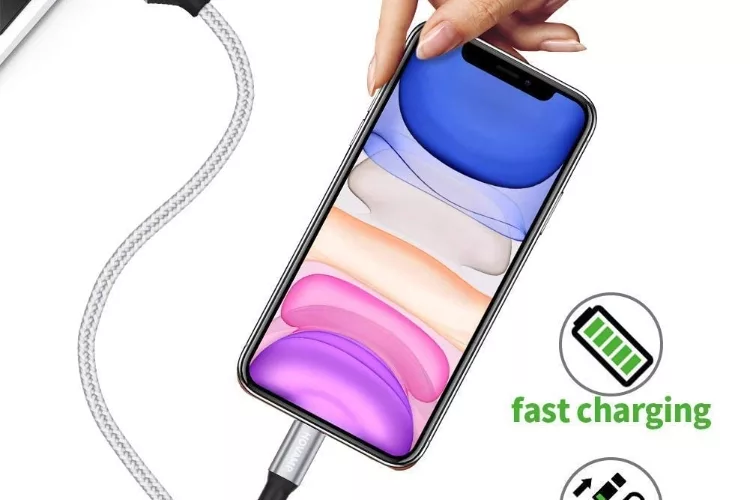 You can easily use a compatible USB cable to charge your tablet via almost any USB port such as the ones on your laptop, PC, etc. Sometimes you'd find USB ports in hotels, restaurants, coffee shops, airports, and even your hotel lamps!
These ports are good enough to charge up your device, even though it might be a tad slower at times. But hey! It gets the job done! So I'm not complaining!
Using A Powerbank
Also known as portable chargers, these devices are a lifesaver to charge up your device when on the run. They come with ample battery capacity to charge up your tablet anywhere, anytime.
Just ensure that you purchase a high-capacity model to support your tablet device and carry around a compatible cable and you should be good to go!
Solar Powered Charger- Friendly To You And The Environment Both!
This is a great option for users who intend to go green. Not only do you get to charge up your device without needing a charger, but you also get to save the planet while you're at it.
This is an amazing piece of device to carry around in your outdoor adventures where you'd get no access to any form of power outlets. Exposure to sunlight is all you need to charge the charger battery up, which you can then use to recharge your tablet in a jiffy!
Hence, with this innovative piece of tech, you no longer have to fret about how to charge Acer tablet without charger, or any other tablet for that matter; when you're out and about in your adventures in the wilderness.
Utilizing Your Car Charger
Thanks to the blessings of technological innovations even in automobiles, most modern cars of today come equipped with USB interfaces. Feel free to charge up your tablet device via your car USB port with the help of a designated USB cable or adapter as required.
Universal Mobile Battery Charger
This is basically a device that can charge up any mobile battery, as the name suggests. But the catch remains that in order for this hack to work, your tablet's battery needs to be removable.
If you don't have a charger or your tablet's charging port is somehow damaged, this is one of the many smart ways to charge up your device given that it's a model with a removable battery.
An even more genius hack is to keep a spare battery charged up so that when one runs out, you can easily swap with the other! This will save your time as you no longer have to wait for your tablet to complete charging before you can use it again.
Wireless Charging
For those wondering how to charge a Samsung tablet without a charger for example, wireless charging can be one of the most unbeatable methods of doing so. But in order to understand how it works, you first need to grasp a few things.
For a device to be compatible with wireless charging, it needs to be Qi-enabled. The Qi standard basically facilitates the transfer of power wirelessly via a process known as inductive charging within a distance of 4 centimeters.
If the tablet of your choice is Qi-enabled, all you'd need to do is purchase a Qi pad or Qi receiver charger to charge up your device wirelessly. Hence, you can bid farewell to all your worries of charging up your Samsung tablet without a charger as most Samsung Galaxy Tablets, Notes, and even smartphones are Qi-enabled.
Even if Samsung isn't your desired brand, there are many other tablet brands in the market today than there were before that support wireless charging.
Ai Charger Utility For iPad
The ASUS Ai Charger is a great free utility to install on your desktop PC or laptop to convert them into an efficient charging device for not only your iPads but iPhones too!
This Ai charger converts any computer motherboard into a universal charger for your Apple devices. Without it, charging your iPad via your PC or laptop will be slow and inefficient. Once installed, the Ai Charger turbo-boosts the speed of your iPad charging by a stellar 50%!
Is Charging Tablets Without Charger A Bad Idea?
Whether you're fretting about how to charge Nabi tablet without charger or any other tablet, you now no longer have to break a sweat anymore as there are endless ways to do so. But the question remains if charging via the alternative methods is a bad idea.
It goes without saying that charging your device with its designated charger is the safest and most convenient method. But when away from any power outlets or compatible interfaces, the alternatives save the day.
At max, adopting these alternatives may reduce the efficiency of charging, thus increasing the waiting time for your device to complete charging. But they do get the job done, thus being a lifesaver in times of need.
Purchasing supported or original chargers every time or frequently repairing your device is not the most cost-effective way out either. Hence the hacks we discussed may make your life a whole lot more convenient while not breaking the bank.
Many of you may be uncomfortable with the thought of the device battery getting damaged faster but truth be told, that's not how it works. Your battery performance is dependent on not only the quality and type of charger, but also on how you use and maintain the device.
It's a no-brainer that in order to keep your device battery safe, you need to ensure that the charger you're using is of high quality from a verified brand. You also need to focus on the voltage and current capacity of the charger or output you're using as too high volumes would damage your battery faster.
In order to make the most of your tablet battery, just follow the other basic precautions such as not charging overnight, not using the device while it's charging, avoiding frequenting recharging, etc. if these are properly maintained, the method of charging won't really cause any harm if you can occasionally compromise with the speed.
Conclusion
It's safe to say that losing your tablet charger or ending up with a damaged charging port is not necessarily the end of the world. Thanks to the charging hacks discussed above, you now know that you don't have to opt for purchasing pricey chargers or repairs every time.
Neither do you have to stay disconnected from the world when away on adventures in the outdoors or away from home. With proper maintenance and effective use of the alternate charging methods, even when all else stops, your tablet certainly won't!