Webmasters and privacy seekers are the primary users of Ubuntu thanks to its open-source nature.
Every kind of operating system faces issues and problems now and then, that is a given when you like to experiment. But it is how fast you can solve these issues which matter.
While you can solve them using the Mac or Windows OS, those often take time and money. With Ubuntu, you get problems solved faster since anyone can contribute help over the internet.
If you want to use this highly versatile, secure, and reliable operating system from Linux and are looking for the right laptop, then you have come to the right place.
In our article here, we shall be discussing the best linux laptops, what they are like, what they require, and most importantly, which laptop models you should be checking out. Without further ado, let us get right into it.
Editors' Picks: Top Linux Laptops
List Of Top Laptops For Linux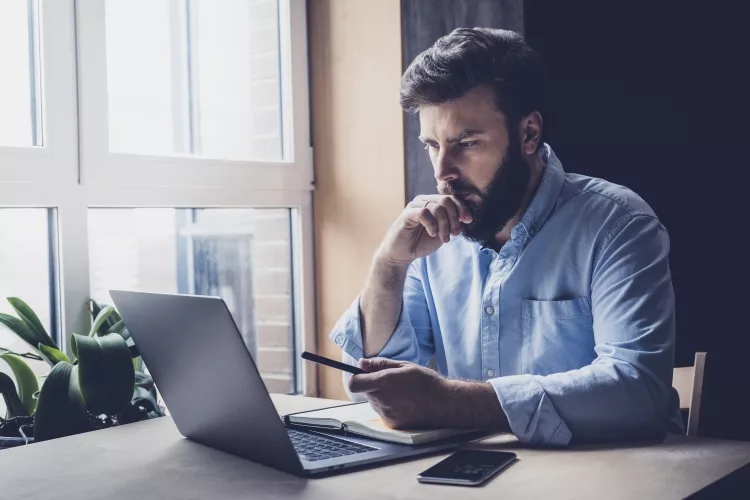 6.ASUS ZenBook Pro UX501VW-US71
10.Acer Chromebook 15 CB515-1HT-P39B
Comparison Chart For Top 10 Laptops For Ubuntu
| PRODUCT | PROCESSOR | DISPLAY | MEMORY | PRICE |
| --- | --- | --- | --- | --- |
| ASUS ZenBook 13 | 8th Generation Intel Core I5-8265U | 13.3-inch Full HD | 8GB LPDDR3 | |
| Acer Predator Helios 300 | 7th Generation Intel Core i7 | 15.6-inch Full HD | 16GB DDR4 | |
| Acer Aspire E 15 | 8th Generation Intel Core i5-8250U | 15.6-inch Full HD | 8GB | |
| ASUS Chromebook Flip C302 | Intel Core M7 | 12.5-inch Full HD | 8GB | |
| Samsung Chromebook Pro | Intel Core M3 | 12.3-inch 2400×1600 | 4GB LPDDR3 | |
| ASUS ZenBook Pro UX501VW-US71 | 6th Generation Intel Core i7-6700HQ | 15.6-inch 4K | 16 GB DDR4 | |
| Microsoft Surface Laptop 2 | Intel Core i7 | 13.5-inch 2256 x 1504 | 8GB | |
| HP - Spectre x360 | 7th Generation Intel Core i7-7500U | 13.3-inch Full HD | 8 GB DDR3L | |
| HP Chromebook | Intel Celeron N3060 | 11.6-inch 1366×768 | 4GB LPDDR3 | |
| Acer Chromebook 15 CB515-1HT-P39B | Intel Pentium N4200 | 15.6-inch Full HD | 4GB LPDDR4 | |
Best Linux Laptops Reviews
1.ASUS Zenbook 13 | Best Windows Laptop For Linux
The ZenBook 13 by ASUS is a lightweight and slim laptop that is highly suitable for users who like to move around a lot. It boasts a 13.3-inch display with a Full HD widescreen view and has nano bezels on the sides for a clear and big screen. And the aluminum body creates a device that is both lightweight and easy to carry.
But besides these factors, the laptop is also compatible with the Linux operating system.
For the processor, you have the low voltage Intel Core I5-8265U processor that has a clock speed that goes up to 3.9GHz. This provides an incredible amount of power but ensures that the device is stable at the same time. As a low-voltage processor, it also lasts a long time, specifically 14 hours from one charge.
For the memory, you have 8 GB RAM, which is double of what is needed to run Linux. And for storage, you get 512 GB SSD. Both of these features make the laptop well suited for use with the Ubuntu system.
Looking at the connectivity, you have the HDMI, the microSD card reader, as well as a USB type C, and this can be used to install Ubuntu.
Other attractive features of the laptop include the Harman Kardon-Certified sound system, that can increase the volume by 3.5 times while keeping distortions low.
You also have the fingerprint scanner that increases security, enables faster logins, and a backlit keyboard for effortless typing.

Highlighted Features
8th Generation Intel Core I5-8265U processing unit
8GB LPDDR3 RAM plus 512GB PCIe SSD storage
Battery lasts 14 hours from one charge
Harman Kardon-Certified Audio
Display has 100% sRGB color gamut
2.Acer Predator Helios 300 | Best Ubuntu Laptop For Developers
The Predator Helios 300 is one of those few and rare laptops that can tackle almost anything you throw at it. So it is no surprise that it can handle the Linux OS and makes a great choice for developers equally.
A versatile choice, the Predator Helios 300 utilizes a 7th Generation Hexa Core i7 processor that comes with a clock speed of 2.8 GHz. But when required you get the turbo boost that increases this to 3.8GHz for better processing speeds.
Memory is great at 16GB, which is a lot more than what you need for Ubuntu, but enough for web development and other similar tasks. 256GB SSD on the other hand provides ample space for games and other files while making sure speed is never compromised.
As a developer, you will want a brilliant display. Since this is a gaming laptop by nature, you can expect to get one of the finest screens a laptop can provide. It has a good size at 15.6 inches and has a Full HD resolution with an IPS display.
Not to mention, the laptop also carries a fine graphics unit. The GeForce GTX 1060 is a powerful GPU used for heavy-handed gaming, and it shall serve you just as well for working on the web. If you ever want to take a break and play some games, look no further.
Since typing will take up a lot of your time, the backlit keyboard will be able to help out there. It lets you work day and night, not having to worry about the lights.

Highlighted Features
7th Generation Intel Core i7 processing unit
16GB DDR4 RAM plus 256GB SSD storage
The battery lasts 7 hours from one charge
NVIDIA GeForce GTX 1060 graphics
Acer TrueHarmony Technology Sound System
3.Acer Aspire E 15 | Best Small Linux Laptop
If you are looking for an affordable laptop that can be used with Ubuntu, the Acer Aspire E15 might just be what you need.
It sports a general and basic design and is created for everyday usage for all. Since this model is not targeted towards any particular customer base, you get an overall collection of good specifications.
There is the Core i5-8250U processor with a speed up to 3.4GHz. This tells us that we get power and speed when we need it, but it also saves battery life being a low-voltage CPU.
And thanks to this, we get a whopping 15 hours of battery life. If you want portability, look no further than this model right here. These along with an 8GB RAM and 256GB SSD make this laptop compatible with the Ubuntu OS.
However, if you feel like the storage space is not adequate for you in the long run, it can very easily be upgraded. The back of the laptop comes with a compartment that makes this process easy to do.
The display is a 15.6-inch screen with a 1080P resolution. While this alone is great for everyday usage, you also have the Nvidia GeForce MX 150 graphics that further help to enhance this screen for a brighter and more detailed screen. Not to mention, thanks to this GPU, you can also play games if you want.
Even though this comes with the Windows OS built-in, you can easily install Linux using the optical drive or the USB ports provided. Plus you get an HDMI and VGA port as well.

Highlighted Features
8th Generation Intel Core i5-8250U processing unit
8GB RAM plus 256GB SSD storage
The battery lasts 15 hours from one charge
8X DVD Double-Layer Drive RW
Nvidia MX 150 Graphics Unit
4. Asus Chromebook Flip C302 | Best Laptop To Run Linux
This ASUS Chromebook Flip C302 boasts the title of 'Simple, powerful and flippable'. This alone tells us that anyone looking for a flexible laptop for work or school can check this out. While this is a Chromebook, it can still be used with the Linux OS quite well.
To install Ubuntu, you can use the USB port provided, since it naturally comes with the Chrome OS built-in.
You have the 8GB RAM and 64GB flash storage, and these features are enough to take on Ubuntu. Not to mention, these in tandem with the Core M7 give the laptop ample power and efficiency which you will love coming from a Chromebook.
The display is a compact 12.5-inch screen. This is a touchscreen with nano edges to create a wider viewing space. And it can be flipped completely with the 360-degree hinge. So you can use this as a laptop, as well as a tablet when needed. And as a Chromebook, it also happens to be more affordable even though it is a convertible device.
We also love the battery life on this. 10 hours is great to have, especially if you have to move to work or work remotely a lot.

Highlighted Features
Intel Core M7 processing unit
8GB RAM plus 64GB flash storage
The battery lasts 10 hours from one charge
360-degree hinge allows for easy conversion
5. Samsung Chromebook Pro | Best Machine For Linux
This Chromebook Pro by Samsung is the optimal choice of a laptop for users who want a flexible and lightweight devicethat can be used with Ubuntu. It has a 360-degree hinge that lets you rotate the screen completely and use this as a tablet or in studio mode.
Samsung also provides a stylus pen with the device, so you do not have to look elsewhere to get an extra one. With a Chromebook that flips, nothing makes a better addition than the S Pen, especially if you like to draw or take notes using a stylus.
You might be wondering if this can handle the Linux OS. Well, it surely can with its 4GB RAM, 32GB eMMc, and the Core M3 processor. All of these can handle Ubuntu, which you can install using a USB.
And not just Ubuntu, the Chromebook is powerful enough to handle daily tasks. With the 12.3-inch display, this is versatile, can be carried to work or class, comes with a brilliant resolutionof 2400×1600 pixels for crisp details.
Not to mention, you can use this for work such as photo editing or playing games, which are also made easier thanks to the touchscreen and stylus combination.
Highlighted Features
Intel Core M3 processing unit
4GB LPDDR3 plus 32GB eMMC storage
Battery lasts 9 hours from one charge
Built-in pen for better precision on touch screen
Laptops For Ubuntu Buying Guide
Central Processing Unit (CPU)
Often deemed the brains of a laptop, the CPU has to be top-notch if you want a smooth performance with Ubuntu. All the recent processors are supported by Linux, so there is not too big of a divide when searching.
But we will suggest opting for Intel over AMD processors. The latter in general takes longer to respond, giving Intel the higher hand.
When you are choosing among Intel processors, one of the first things you should take notice of is the generation. We all prefer the 10th generation since it is the latest one. But if you cannot get your hands on the 10th, try to go for the 9th or 8th for smooth performance with Linux.
Random Access Memory (RAM)
The memory of a laptop can really boost its performance, and affect the way you work. For this reason, when you are on the market for the best Ubuntu laptop, you should pay special attention to the RAM.
Least is 4GB, which is enough to run Linux on any laptop. But if you are into gaming or plan on working with tasks like editing, then kick it up a notch and go with an 8GB RAM instead. The more work you have, the higher the RAM required, and accordingly you can go with a 16GB too.
A higher RAM simply allows you to multitask a lot better. You can open up to 15 to 20 tabs on a browser, and have them run smoothly without waiting on the loading sign.
Graphics Card
Do you need a dedicated graphics unit to run Ubuntu? Not necessarily. But you will need it if you work in video editing, 3D rendering, art, or any creative field that requires the usage of graphic displays. So choose accordingly.
Ports
You need to look out for the right ports since it is a way of instilling Ubuntu onto a laptop. It can be done through an optical drive. But since most new laptops are slimmer and hence ditch the DVD drive, you can use a USB port instead.
Besides the USB, also check out for HDMI, eSATA, and FireWire to be able to transfer data smoothly.
Hard Disk
Ubuntu itself does not take up much space, so you need not worry in this case. Instead, decide on how much space you need depending on your work. And if you are unsure, we always suggest that you look for expandable storages.
SSD storages are also a tad bit better than HDD if you prefer speed over space. These are better options for users who work in design or play games, both of which require a fast performance. You can get high spaced SSDs too, but these are very expensive.
But if you do not work in these fields, skip the SSD and just get a high spaced HDD which will come at a cheaper price comparatively.
Conclusion
When you are looking for the best laptops for linux, what you are really looking for are laptops that are compatible with this system. For this, you need to check for a few things, such as the installer media which will be the medium for Ubuntu to enter the device.
But other than that, you also need to look out for basic laptop features that make it good for overall usage. From a sharp display to good battery life, everything together makes the right laptop. And your personal preferences will further influence these choices and more, all of which have been listed here.