There is no question that owning a tablet can open the most amazing doors of convenience we never even knew existed. They are not only comfortable to use, but are also highly portable and powerful. Hence, you can continue being productive without hassle and interruptions.
Now you have probably decided on purchasing one for you or your employees, and have already set your mind on a brand. If you have chosen to settle for Huawei but are clueless about which exact model to go for, this article is for you.
Huawei is no new name in the world of smartphones and tablets today; and they even have their own line of accessories. It is one of the top gadget brands ruling the market today. And we are about to take you out on a ride to get familiarized with some of the key aspects to be considered before you make your buy.
With the aim to aid in scoring the best Huawei tablet, we will also include reviews and a comparison chart of the top models at present.
Editors' Picks for Top Huawei Tablet 2022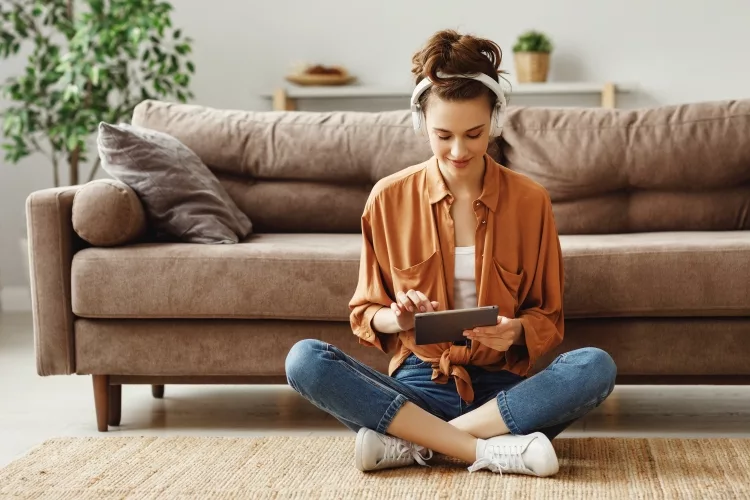 List Of Top Huawei Tablet
Comparison Chart For Top 7 Huawei Tablets
IMAGE
PRODUCT
Display Size
(Inches)
Resolution
Battery Life
(hours)
price

Huawei MediaPad M5
4/64 GB
10.8
2560 x 1600
10.5

Huawei MediaPad
T5
2/16 GB
10.1
1920 x 1200
10

Huawei MediaPad M5 Lite
3/32 GB
10.1
1920 x 1200
12

Huawei MateBook Signature Edition
4/128 GB
12.0
2160 x 1440
10

Huawei Mediapad T3
2/16 GB
8.0
1280 x 800
6

Huawei MediaPad M5
4/64 GB
8.4
2560×1600
10

Huawei PC 53018231
2/16 GB
7.0
1024 x 600
13
Top 5 Best Huawei Tablet Reviews
This device comes with a 10.1 inches display with 1080P (1920 x 1200P) resolution to deliver you a comfortable high-quality experience. The HUAWEI ClariVu technology will further boost the vividness and quality of your display. An Eye-Comfort Mode will also decrease the levels of dangerous blue light.
It comes with an EMUI 8.0 Oreo OS (Android 8.0 based) with a high capacity battery of 5100 mAh. Hence, it will enable you to power through your tasks day long with an average of 10 hours of battery life. The device is also very durable and sleek in design, and highly portable to accompany you when you travel.
The T5 is equipped with top-notch grade dual speakers for superb quality audio. You can nicely multitask due to its split-screen feature and 2GB RAM. Even though it comes with a 16GB storage space, you can expand it via SD card to up to 256GB to handle all your bulky files and media effortlessly.
This model also comes with a front 2MP camera to take care of your selfies or video call needs. A 5MP rear camera would be ample for when you would want to capture photos and videos.
Highlighted Features
HUAWEI ClariVu technology increases the quality and vividness of the display
Eye-Comfort Mode decreases levels of dangerous blue light
Split-screen feature for multitasking
Expandable memory up to 256GB
2. Huawei MateBook Signature Edition
It possesses Windows 10 Home OS and is powered by a powerful sixth Generation processor Intel Core m5. The 2-in-1 T5 is also capable of being used both as a laptop and in a laptop setting. It has a 12 inches IPS display with a high 2160 x 1440P resolution and a wide viewing angle of 160 degrees.
With a sleek design and weighing only 1.41 pounds, this device could effortlessly become your traveling partner due to its enhanced portability. It has an adequate battery life of around 9 hours once fully charged. An ingenious power-saving mode can further enhance your battery life.
The device also comes with a fingerprint sensor for a better and more convenient personalized security. It can operate efficiently and quietly without noise thanks to its powerful processor. The device also possesses wireless connectivity via Wi-Fi.
An impressive 4GB RAM will enable you to smoothly glide through your tasks even when multitasking without lagging. The incredible 128GB storage capacity will be able to accommodate all your documents and media; bulky and light alike. You can even accessorize it with the Huawei MatePen that has 2048 pressure levels.
Highlighted Features
Fingerprint sensor for security
Power saving mode can enhance battery life more
Very wide viewing angle of 160 degrees
Can support the Huawei MatePen
This alluring champagne-gold colored model from Huawei is not only gorgeous to look at, but also comes with stunning features to back up its beauty. It comes with a high-resolution display of 2560 x 1600P that is 10.8 inches wide with a screen-to-body ratio of 82%.
This model comes with a shockingly high 7500 mAh battery capacity. Thus it can last a jaw-dropping 12 hours on full charge along with the power-saving mode. You can also use the M-pen for meeting your artistic moods. You will be able to smoothly and easily enjoy a realistic drawing experience.
Powered by Kirin 960 series Octa-core processor, it is perfect for your gaming away. It also features 2.2MP front and 8 MP rear camera to meet your photography needs. The HUAWEI Histen audio can create layered, rich, 3D, and more penetrating sound outputs.
A 4GB RAM along with 64GB memory capacity should be more than what you need to handle all your files while you function smoothly. This device also comes with Wi-Fi connectivity to further boost your convenience, portability, and versatility.
Highlighted Features:
Has a screen-to-body ratio of 82% for wider viewing
Can last an unbelievable 12 hours on a single full charge
M-pen can be used for drawing or other purposes
Powerful Kirin 960 series Octa-core processor optimum for gaming
4. Huawei MateBook E Signature Edition
Another 2-in-1 device powered by Intel Core m3 processor that you can effortlessly convert and use both as a laptop and tablet. It comes with a 12 inches screen with a resolution of 2160 x 1440P. An 84% screen-to-body ratio will ensure an even wider and better view.
You can enjoy a highly comfortable typing position as its stand angle can be adjusted easily within 160 degrees. It has a metallic body with a CNC diamond cutting system that can produce an ultra-chic and elegant style. A fingerprint sensor will boost your device's security and make it easier to access the desktop safely.
You can enjoy the ultimate home theatre feel in this portable gadget due to its Dolby Audio Premium sound system. It comes with an ample battery life of 9 hours to enable you to race through your day. An aluminum alloy composition makes it all the more durable and sleek.
It possesses the Windows 10 Home Operating System and a huge 4GB RAM to allow you to work seamlessly and effortlessly. You can even multitask away like a pro without experiencing the frustration of lags. A massive 128GB storage capacity will be able to accommodate all your files and still have room for more.
Highlighted Features:
Durable with a body of aluminum alloy
Dolby Audio Premium sound system
Can be used both as a tablet and a laptop
84% screen-to-body ratio
This 8.4 inches 2K display device comes with a high resolution of 2560 x 1600 and 1500:1 contrast ratio for optimized quality, clarity, and vividness. The device possesses an Android 6.0 Marshmallow OS and is powered by a strong HI Silicon Octa-core processor along with Huawei Emotion UI 4.1.
You'll be able to enjoy a powerful Wi-Fi connectivity along with other features such as GPS, rear and front cameras both of 8MP, office productivity suite, etc. It can support HiFi headphones and is accredited and tuned by Harman/Kardon. It will thus be able to provide an outstanding multimedia experience.
The M3 comes with a battery life of an amazing 9 hours to meet all your requirements day long. A 32GB storage will be there for you to safely store your important media.
Highlighted Features:
High contrast ratio for bright and clear display
Contains GPS feature to facilitate your travels
Accredited and tuned by Harman/Kardon for impeccable video/audio
Equally competent 8MP rear and front cameras
Huawei Tablet Buying Guide
Purpose Of Use
Before deciding on your model of choice, you have to consider the purposes for which you intend to use the device. This is because the specs you would require in your device would vary accordingly.
For example, if you need it for business purposes, you would require multitasking facilities, and compatibility with business apps, etc. If you're a photographer or artist, you'd require larger displays, highest resolutions, drawing pens, compatibility to photo editing apps, etc.
Even if it is for entertainment or gaming purposes would require high resolutions, powerful speakers, strong battery life, etc. Hence the intended purpose is undeniably a pressing factor.
Screen Size
While this generally depends on personal preference, it is undeniable that larger displays are always more comfortable and convenient to view and use. Specific uses would become far more effortless and hassle-free with larger screen sizes such as for drawing/painting, photo editing, gaming, movies, etc.
But it should be kept in mind that too large screens would also affect your portability. So choose wisely. Most models usually come with around 10-inch displays, which are pretty standard and can be more than enough.
RAM And Storage
How powerfully, efficiently, and rapidly your device can perform depends on its processor and RAM capacity. The stronger the processor the more powerful the device.
The Random Access Memory (RAM) is responsible for your device's efficiency to multitask, i.e. the higher the RAM the more smoothly and speedily you'll be able to speed through multiple tasks at once. Hence opt for models with large RAM capacities to experience your device's premium service without any lags.
Storage space is essential to conveniently tuck away all your files safely for your future use. Depending on your requirements, your storage space needs will vary. E.g. you'd need higher capacity storage if you have to deal with bulky files regularly and vice versa. Luckily, all Huawei models come with endless variations.
Connectivity
Connectivity is another crucial aspect to pay heed to. Many tablets may need you to connect them to your other devices such as PC, laptop, smartphones, etc. Some devices can be connected directly with cables via supported interfaces, some offer wireless connectivity; while other models can offer both.
Cable wires are effortless and convenient to use for when you don't have to move around much. Wireless options such as Bluetooth and Wi-Fi eliminate the hassles of an entangled mess at your desk and ensure more portability.
But if possible, if you are looking for the best tablet for Huawei, opt for a model that can support both for enhanced convenience and versatility.
Battery
To power through your day for maximized productivity, you would need an equally powerful battery life to blaze through your tasks without interruptions. Opt for models with day-long battery life once fully charged. An average of 9-10 hours of activity should be more than enough.
Huawei Tablet Frequently Asked Questions (FAQ)
1. Are Huawei Tablets Any Good?
- Huawei has some of the most amazing tablets. Huawei MediaPad M5 Lite 8 is one of the finest tablets you can lay your hands on. It has two speakers. So, you can enjoy the visuals with clarity.
Besides, it has impressive battery life. Its design is also very sleek. You can also count the cameras to level up your Instagram feed. While its features resemble some of the high-end tablets, you can get it in relatively affordable price. So, it's worth every penny.
2. Is Huawei Tablet Better Than Samsung?
- It varies from model to model. For example, if you compare Samsung Galaxy Tab A 8.0 with Huawei MediaPad M5 Lite 8, Huawei one is better. Both of these have almost similar features. In fact, on the first glance, you may not even tell them apart. However, Huawei MediaPad M5 Lite 8 costs much less than Samsung Galaxy Tab A 8.0. So, the winner of this race should be the Huawei one.
3. Can I Use My Huawei Tablet As A Phone?
- No, you can't use a Huawei tablet to make phone calls. But you can use apps like WhatsApp, Messenger and so on to call someone through the internet. Nevertheless, if you install an app named Hispace on your Huawei tablet, it'll allow you to make phone calls.
Conclusion for Huawei Tablet Buyers

Even though it may seem that you know a brand well, choosing the ideal gadget from all it has to offer is still quite the challenging task. Hopefully, by now, we could shed some light on what you need to know in your quest to purchase the best Huawei tablet.