Ceedo Announces Ceedo EnterpriseTM for Citrix XenAppTM, a Solution That Enables Instant Access to Citrix Applications From Any PC Without Installation Ceedo Virtualizes and Packages the Citrix XenApp Client on Ceedo Enterprise, Making It Easy for Users of Citrix Application Delivery Infrastructure Solutions to Access Their Applications
ROSH-HAAYIN, ISRAEL--( Marketwire - August 5, 2008) - Ceedo™, a leading provider of application virtualization solutions and new Citrix Ready™ Program member, today announced the availability of Ceedo Enterprise™ for Citrix® XenApp™, a solution that will give customers using XenApp (formerly Citrix Presentation Server™) portable and secure access from any PC without the need to install client software and without requiring administrative rights. Compatibility of the XenApp Plugin for hosted applications with Ceedo's application virtualization technology has been demonstrated through a rigorous testing program established by Citrix.
Ceedo Enterprise enables organizations to create customized virtual workspaces, comprising of standard Windows applications, and run them without installation or requiring administration rights on any Windows PC. Ceedo workspaces can be placed and run from a webpage, a folder on a PC, a network drive or a portable storage device. The virtual workspaces can also be controlled and managed through a comprehensive remote management system.
Through this relationship, IT administrators can use Ceedo to launch XenApp directly from a webpage, instantly allowing a user to access applications from any PC. Alternatively, users can carry the XenApp plugin through Ceedo Enterprise on a portable storage device, plug it into any PC, and enjoy immediate access to their applications securely without installing any software on the host PC, and without requiring administrative rights. This enables XenApp users to be productive anywhere -- even on locked-down PCs in an Internet Café, hotel business center, etc.
"Ceedo's unique approach to application virtualization allows IT administrators to streamline Citrix deployments, and offer more flexibility to employees," said Opher Dubrovsky, VP Marketing and Business Development at Ceedo. "As a result, availability of Citrix environments becomes simpler and is possible in any location without installation issues."
In addition to using the XenApp Plugin, users can install their personal client applications to the workspace (such as WinAmp, Skype, FireFox, etc.), which will be available to them alongside XenApp on any PC.
KEY BENEFITS OF CEEDO ENTERPRISE FOR CITRIX XENAPP: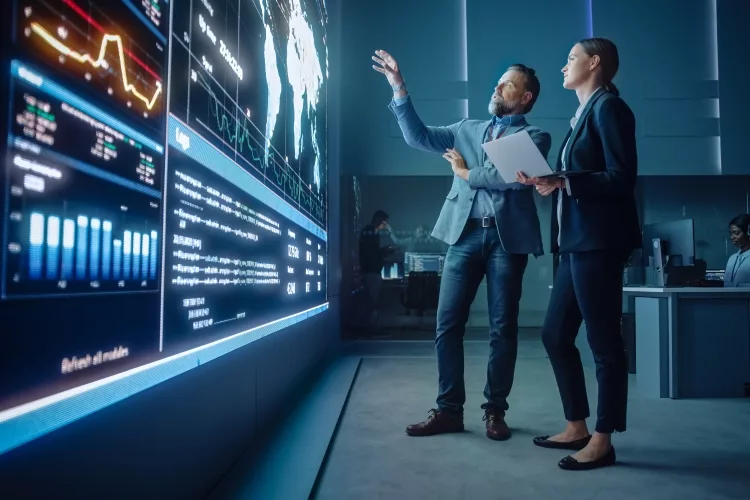 -- Full Application Portability: The solution makes the XenApp Pluginavailable to users on any PC without having to install software.-- No Admin. Rights: The solution executes fully in user mode, withoutrequiring administrative rights. Therefore, users can utilize the solutioneven on locked-down PCs in the enterprise, Internet Café, hotel businesscenter, campus PC farm, etc.-- Enhanced Usability: All the applications delivered via XenApp areclearly presented to users through large icons on the moveable Ceedo MenuBar. Users just have to click on one of the application icons to directlylaunch the desired application.-- Customized Workspace -Users can customize their workspace by addingtheir personal client applications and plug-ins to the Ceedo Enterpriseenvironment without requiring administrator involvement. Theseapplications will be available to users alongside XenApp on any PC to whichthey plug in their portable drive.-- Seamless Migration - The solution is seamlessly supported onWindows™ 2000, XP, 2003 and Vista.
PRICING AND AVAILABILITY
Available today, the Ceedo Enterprise for Citrix XenApp is $89 per seat perpetual license. Discounts are available for large volume purchases. An evaluation version of the solution is available for download at http://www.ceedo.com/solutions/citrix/.
ABOUT CITRIX READY
Citrix Ready™ identifies recommended solutions that are trusted to enhance the Citrix Application Delivery Infrastructure. All products featured in Citrix Ready have completed verification testing thereby providing confidence in joint solution compatibility. Leveraging our industry leading alliances and partner eco-system, Citrix Ready showcases select trusted solutions designed to meet your various business needs. Through the online catalog and Citrix Ready branding program, you can easily find and build a trusted infrastructure. Citrix Ready not only demonstrates current mutual product compatibility, but through our continued industry relationships also ensures future interoperability. Learn more at www.citrixready.com.
ABOUT CEEDO
Ceedo Technologies Ltd. develops and markets application virtualization software based on several patent-pending technologies. Ceedo's unique technology virtualizes an entire user's application workspace, providing a fully self-contained working environment that can be accessed anytime, anywhere. The environment can be launched from a PC, network or USB drive, and managed remotely while in the field using the Ceedo Client Management System (CCMS). Ceedo's line of virtualization products are used by leading software and hardware (OEM) vendors to enhance product mobility, versatility, and to provide businesses with cost-effective PC management solutions. For more information, visit the website at www.ceedo.com.
Legal Disclaimer
Citrix®, XenApp™, Citrix Ready™ and Citrix Presentation Server™ are trademarks of Citrix Systems, Inc. and/or one or more of its subsidiaries, and may be registered in the U.S. Patent and Trademark Office and in other countries. Ceedo and Ceedo Enterprise are trademarks of Ceedo Technologies (2005) Ltd. All other trademarks and registered trademarks are property of their respective owners.