Best Methods to Fix Windows Cannot Install Required Files in 2021 - It is important to rid your Windows PC of the Windows Cannot Install Required Files error. If you let it be some programs would start to misbehave and affect the overall functioning of the system.
The Impact of Windows Cannot Install Required Files
It is no news that the Windows Operating System accommodates a lot of errors. The programs and Window services could be going haywire. It could even be errors relating to Windows Updates. Whatever the problem may be, it is best if you are able to salvage the situation each time. The Windows Cannot Install Required Files error could occur at any time. Therefore we are here to help you tackle it. If you haven't had the error by now, you could learn in advance for yourself or someone else.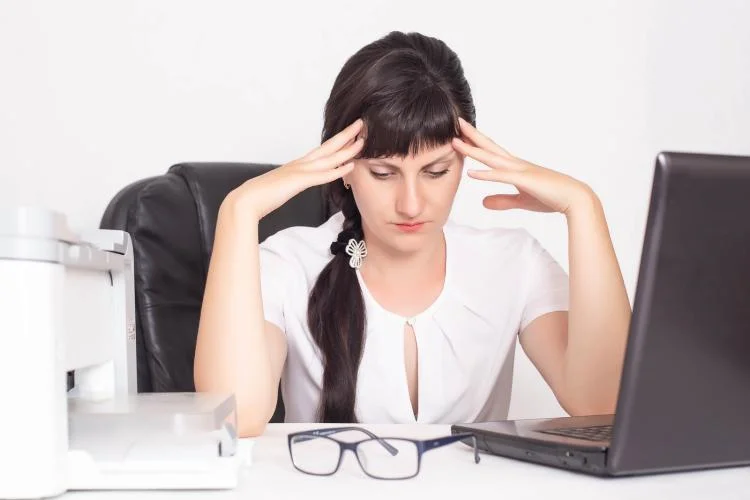 A way that you can prevent so many errors from happening with the Windows Operating System is by updating it on a regular basis. This doesn't make the possibility of having an error completely disappear because an error can still come, regardless. You would not even realise that anything is happening until you get an error message on your screen. The "Windows Cannot Install Required files" error can come during the process of installing updates. This translates to the fact that whatever updates were downloaded would not work fine because of the error.

Most times when you get the error, your PC would also say that some files cannot be located. Because of these missing files, Windows will not be able to upgrade or proceed with updating outdated programs. Of course the next step is to figure out how to fix the error as soon as possible. We have compiled ways that you can fix the "Windows Cannot Install Required Files" error.
You may wonder what could be causing the error. That is why before we go into the different ways to fix it we would first talk about things that may cause it.
Causes of the "Windows Cannot Install Required Files" Error
No matter how much you really want to put all the blame on Windows for having the error we also have a part to play sometimes. Just like any errors such as the. KMode Exception Not Handled" or "System Thread Exception Not Handled" or any Blue Screen of Death error, It is possible to find the root cause of the "Windows Cannot Install Required Files" error. However, do not be surprised if you find that one method of fixing errors work for one and does not work for the other. Some of the causes are
Viruses, malware and adware
This is where we come in. It is important to take care of our systems and prevent viruses as much as we can. Some places we visit online are dangerous to our PCs but we still go there nonetheless. If you must visit some of these sites and download stuff without proper scanning, then it is imperative that you protect your PC. Make use of a good antivirus and a premium VPN (most free VPNs are as good as nothing). This way you are sure that your PC is safe and whatever errors come is not due to viruses.
Permission issues

Sometimes if you haven't given Windows permission to do certain things it could restrict it. Thereby leading to error messages from Windows.
Corrupt System Files

This is a no brainer. Once your P contains corrupt files, it would start to malfunction. different ways. The "Windows Cannot Install Required Files" error is just one of them.
Corrupt Registry

The registry is a database for storing the Microsoft Windows Operating System settings. Other applications that want to use the Windows Registry are allowed. This means that if the registry itself becomes faulty, there is no saying how bad your Windows PC can get.
Bad Hard disk

Using a hard disk that has developed some faults can lead to various problems including the "Windows Cannot Install Required Files" error
Faulty RAM

When the Random Access Memory is faulty, a lot of issues can come up.
Best Methods to Fix "Windows Cannot Install Required Files" Error in 2021

Whenever you see the "Windows Cannot Install Required Files" error it is best to not start panicking. It may just be a small technical glitch at that point in time. You should wait a bit and go on to retry the installation process again. It takes time to install updates on Windows anyway, so the programs to be installed next could be pushed back. This can lead to the "Windows Cannot Install Required Files" error. If after waiting for some time the installation begins then you know that it may have not been any serious problem. If the problem wasn't a pushback and the same error is still coming up you can try our other suggestions to try to fix it.
If you continue to experience the "Windows Cannot Install Required Files" error you should check the installation media to make sure that it is not broken. In a case where the installation media is broken you would need to download an authentic Windows ISO. It should be gotten from the official Microsoft Website. When yo download the file, you could move it to an external drive such as an USB drive, flash drive or disc.
Update Your PC's BIOS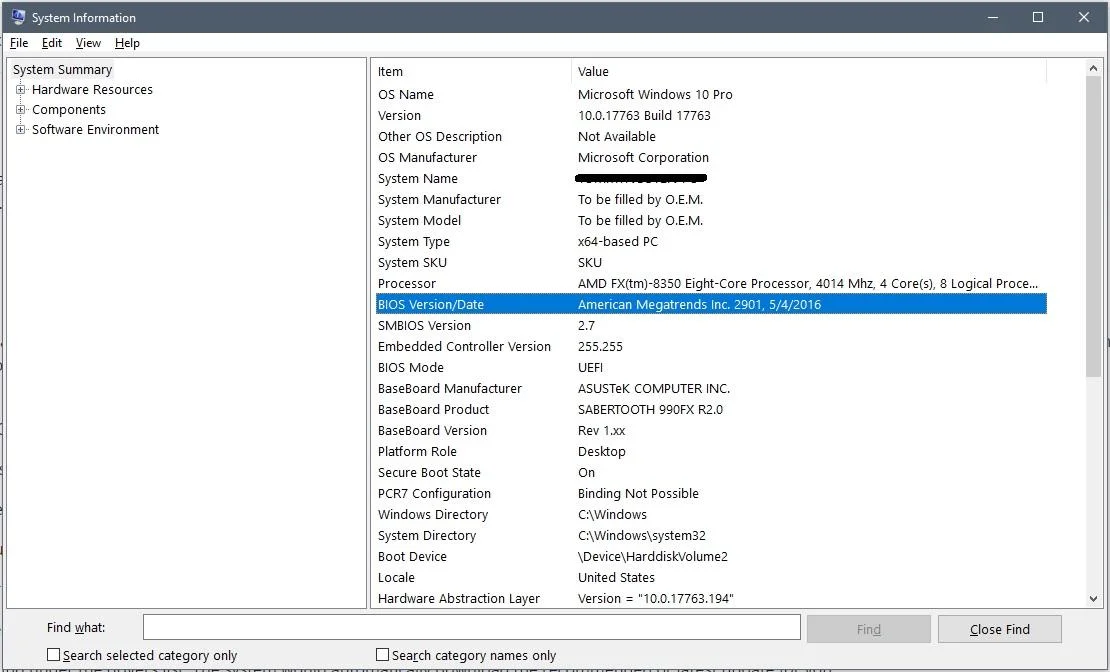 To use this method you might need to be supervised by an expert or have them do it. This is because the steps are more on the difficult side but if you are up for a challenge you can go ahead. Once you can find your way into the BIOS Setup all you have to do is follow the following steps:
Look for the what version of BIOS your Windows PC is. To do that you go to the run box. This is done by pressing the Windows button and R button at the same time.

Next, you should type msinfo32. After that you press enter. This would open the System Information.

When you see the System Information on the screen, look for the date of your Windows system or the BIOS Version.

Now visit the official site of your Windows PC manufacturer.

There you should type in the serial number of your computer.

Instead of doing that, you can also select auto-detect

Go and find an option called.BIOS'. It should be found under the drivers list. The system would automatically download the recommended or latest update for you.

Next thing is to double click the installed file after it has finished downloading.

Look to see if it has been updated

Check if you have got rid of the "Windows Cannot Install Required Files" error.
Instead of SATA Operation change it to AHCI.
Restart your PC. Press either the F2 or Del button when restarting your computer to reboot it into BIOS.

Go to the Drives section and under it find SATA Operation or something similar to it.

Now change from SATA to AHCI mode

Now pick 'Escape' then choose 'Save and Exit' option

Shut down your Windows System

Check to see that all USB devices are unplugged from the system.

The SATA Operation needs to be reinstalled.

If you continue to get the error message try setting SATA Operation to default.

Now Reboot your System and check if the error has been corrected.
Run MemTest86+ for How to Fix Windows Cannot Install Required Files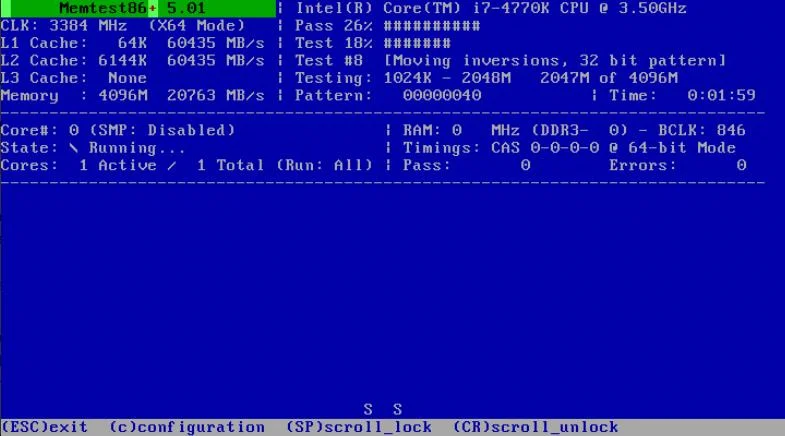 The first thing you need to do is download MemTest86+. You can download it from another computer and have the installed file transferred into an external drive like a USB drive.

Insert the external drive into your PC and download the MemTest86+

Now right click on the file and choose "Extract here.'

When you have extracted the folder you can then open it to run MemTest86+.

Burn the MemTest86+ software by choosing the external drive.

After you have completed the burning process you can now plug in the external drive with MemTest86+ installer

Then restart your computer. Remember to boot your system from the external drive that has the MemTest86+ in it.

The MemTest86 + 's job is to check your Windows memory that has been corrupted.

After the MemTest86+ says that your Windows PC has passed every test, your memory should be working just fine.

In the case where the memory test stops, it means that your system has some files that are corrupt.

The way to fix the "Windows Cannot Install Required Files" error at this time would be to replace the RAM.
Run Check Disk (CHKDSK) and System File Checker (SFC)
First press the X and Windows buttons.

Click on "Command Prompt (Admin)"

Type in the following command
sfc / scannow
sfc / scannow /offbootdir=c:\ /offwindir=c:\windows
Wait for each command to finish processing.

Now restart your Windows PC.

From there, run CHKDSK.

Reboot your computer to save the changes.
Use Microsoft Management Console to Fix "Windows Cannot Install Required Files" Error
From the recovery disc or Windows Installation Media, open Command Prompt.

Type in mmc then press enter.

At this time, the Microsoft Management Console should appear.

From the menu click 'File' and pick 'Add/Remove Snap-in'.

Proceed to open Windows Command Prompt from the Windows installation media or recovery disc.

Pick 'Computer Management. and add it.

Select 'Local Computer'. then 'finish'. and 'OK..

Expand 'Computer Management.'

Double click System Tools.

Go to.Local Users and Groups'.

Select 'User'.

Click on 'Administrator..

Uncheck 'Account is disabled ' then choose OK.

Right- click on 'Administrator' and choose 'Set Password'

Restart your PC.

You can also decide to type in the following command to get rid of the "Windows Cannot Install Required Files" error.
net user administrator / active:yes
net user administrator password / active:yes
We hope that with all these suggestions, you are able to repair the "Windows Cannot Install Required Files" error.