Even though nowadays, we don't use postcards as much as we did in the past, none can deny the classical appeal of postcards. The satiny smooth surface of postcards and their enticing designs are to die for!
Do you love to collect postcards? If yes, imagine how would it feel like to print customized postcards of your own? Sounds like a tempting deal, right?
But to your dismay, not every other printer available in the market can get the job done perfectly. For premium craftmanship, you'll need the best postcard printer.
So, if you are in the quest for a good postcard maker, know that you are on the right track. In this article, we have covered everything you need to know regarding this topic. So, let's dive in.
Editor's Recommendation: Top Postcard Printer 2022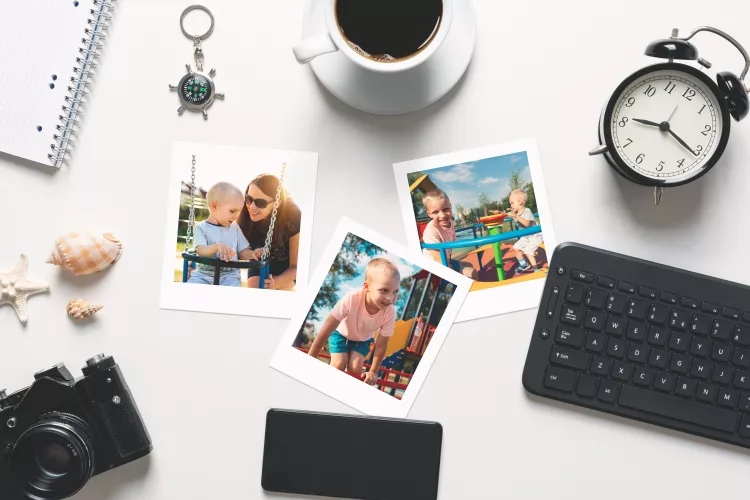 List Of Top Postcard Printer
1. Epson Expression Photo HD XP-15000
Comparison Chart for Top 10 Postcard Printers
| IMAGE | PRODUCT | Resolution | Speed | Print Technology | price |
| --- | --- | --- | --- | --- | --- |
| | Epson Expression Photo HD XP-15000 | 5760 x 1440 dpi | 9.2 ppm | Inkjet | |
| | Canon Selphy CP1300 | 300 x 300 dpi | 47 sec/postcard | Dye-Sublimation | |
| | Kodak Dock 4×6 Printer | - | 60 sec/postcard | Thermal Transfer | |
| | Zink Polaroid ZIP (Blue) | - | 60 sec/postcard | ZINK | |
| | Canon SELPHY CP900 | 300 x 300 dpi | 47 sec/postcard | Dye-Sublimation | |
| | HP ENVY Photo 7855 | 4800 x 1200 dpi | 15 ppm | Inkjet | |
| | WorkForce WF-7710 | 4800 x 2400 dpi | 18 ppm | Inkjet | |
| | HP DesignJet T100 | 1200 x 1200 dpi | 70 sec/ A1 page | Thermal Transfer | |
| | Canon PIXMA TR7520 | 4800 x 1200 dpi | 15 ipm | Inkjet | |
| | HP DesignJet T130 | 1200 x 1200 dpi | 35 sec/A1 page | Inkjet | |
Top 5 Best Postcard Printers Reviews
1. Epson Expression Photo HD XP-15000 - Best Inkjet Printer For Postcards
Epson Expression Photo HD XP-15000 is one of the greatest printers you can ever lay your hands on. You can print as huge as 13″ X 44″ over media with this machine. So, printing standard-sized postcards with the utmost intricacy is no big deal for it.
This printer comes with 6 colors Claria Photo HD ink. To make things even better, its print resolution is 5760 x 1440 dpi. That is why generating Professional ultra-HD postcards is now possible in the comfort of your home.
This slim and sleek inkjet printer can fit in even in the sparsest space. It can print 6 color ISO per minute or 9.2 black ISO per minute. The device is compatible with different arrays of media. It is also capable of auto-duplexing.
The rear and front paper trays of this device help in seamless media loading. The front tray can bear 200 sheets, whereas the rear one can hold 50 sheets. Worried about crinkled printouts? Please don't be as its output tray can keep up to 100 prints safe and sound.
To add this to your home network, you will need Wi-Fi or Ethernet. You can also establish a USB connection in case the network is unavailable. Its wireless connectivity also includes Wi-Fi Direct, Fire OS printing, Epson Connect Solutions, Apple AirPrint, Google Cloud Print, Android printing, Mopria Print Service.
This is a RoHS compliant printer. Besides, if you expect only the first-rate performance from your printer, never opt for any other cartridge other than authentic ones.
You can activate the Amazon Dash Replenishment service if you always want to stay aware of your ink usage. The service also lets your machine reorder ink online on your behalf.
Highlighted Features
The maximum print resolution is 5760 x 1440 dpi.
Prints Professional ultra-HD postcards.
Capable of auto-duplexing.
It comes with a rear paper tray as well as a front one.
Versatile connectivity options.
2. Canon Selphy CP1300- Best Canon Printer For Postcards
If you are looking for a portable postcard printer, Canon Selphy CP1300 might be the one for you. This mini printer weighs only 1.9 pounds. But when it comes to competency, its supremacy is unparalleled.
You may connect this printer to your smart devices through Wi-Fi. The Cannon Print app will also aid in providing a seamless connection. Other than that, it also has a USB port. You can also print directly from Mopria Device Printing, AirPrint and Memory Card.
The 3.2″ LCD screen of this machine is tiltable. You can also edit your pictures with the device before printing. The device comes with different printing modes to spice up your experience.
This printer is equipped with Dye-sublimation technology. On top of that, its print resolution is 300 x 300 dpi. Owing to that, you can have meticulous and luscious postcards.
You can print sizes of postcards with it- 4.0" x 6.0", 2.1" x 3.4", 3.5" x 4.7", 3.5" x 4.7". The device takes 47 seconds on average to produce a print. So, just imagine how fast you can be showered with a bunch of postcards!
The device can create enduring prints that will last for a century if preserved well. Moreover, it produces water-proof prints. So, your friend can cherish your souvenir forever.
Even though it is a tiny machine, it comes with an 18 sheets output tray. So, whenever you print, you can print tidily. You can also power up the machine with batteries if you are away from other energy sources.
Highlighted Features
Equipped with Dye-sublimation technology.
A compact and affordable purchase.
Prints a postcard in 47 seconds.
Generates different sizes of postcards.
It has an 18 sheets output tray.
3. Kodak Dock 4×6 Printer- Best Printer To Print Postcards
Want something different from traditional printers? Then get yourself Kodak Dock that can also charge two smart devices simultaneously apart from producing ethereal postcards.
This printer is formulated with Thermal Transfer Technology. 256 Gradations or 16.7 million colors are available in its system. That's how it gives result to awestrucking postcards.
This machine has diverse connectivity features. You can connect it to your phone through Wi-Fi, Bluetooth or USB cable. The docking option is only available when you use the printer with a USB cable.
This printer is not to be used with any random adapter. You have to go for only high-quality ones. The wisest option would be to always use the one coming in the package.
You can print only JPEG format images with this printer. The device does not spend longer than 60 seconds to generate a postcard. So, if patience is not one of your virtues, this is the one for you.
This simplistic machine is sanctioned with one-touch printing. So, printing postcards will be as easy as a child's game. Since the printer is compatible with PictBridge, you can also print directly from your beloved digital camera.
The printer comes with an adjunct app. So, if you want to add a touch of quirk to your postcards, just choose some stickers or a filter. The app also has templates and collage maker options.
Unlike other portable printers, this one has built-in photo cartridges. That is why you find it a bit bigger than the others. But hey, you can still carry it around anywhere with ease. Moreover, the anti-theft feature also makes sure that you don't have to spend your vacations in paranoia if you decide to travel along with it.
This printer presents you with anti-bleed/fade/smudge and waterproof pictures and postcards. All in all, it's a worthy shot. It comes with a printer case, an album, sticker frames and an iOS lightning adapter.
Highlighted Features
Capable of charging two smart devices at once.
Prints impeccable and true to life postcards.
The prints are long-lasting.
Compatible with PictBridge.
Includes an iOS lightning adapter.
4. Zink Polaroid ZIP (Blue)
If you prioritize the stylish looks of printers as much as print quality, Polaroid ZIP Mini Printer is the one you should opt for. This 6.7-ounce device is a delight to work with and soon you'll know why.
This amazing printer comes with a companion app that you can download for free. It offers a plethora of fun and customizable collage makers, templates, filters, stickers to embellish your postcards. Not only that but you can also doodle over them!
The device is rendered with easy connectivity options. You can connect it wirelessly through Wi-Fi, NFC or Bluetooth. Printing directly from Cloud storage or social media handles is also possible.
This printer is engineered with ZINK technology. So, the machine does not require any ink or photo cartridges. All the essential elements for printing are embedded in its Zink paper. Hence, you can print more cost-effectively.
The device needs to be recharged for 1.5 hours to be fully charged. With a single recharge, it can print maximum 25 postcards. The device takes only one minute to produce a print.
You can get 'lifeproof' prints with this machine. It also comes with a protective case so that the machine can withstand exterior damages.
You can print 2″ x 3″ vividly detailed postcards with this machine. They will have sticky backs. Hence, you can decorate your envelopes with a splash of colors. Or you can leave it up to your friend as well where they would like to stick it.
Highlighted Features
Simplistic but flexible connectivity features.
Produces resistant postcards.
Engineered with ZERO INK technology.
Prints intricate and vivacious postcards.
Lets you customize postcards to your own accord.
5. Canon SELPHY CP900
Canon SELPHY CP900 is one of the most highly acclaimed printers for postcards. This 1.8-pound device lets you print some of the most unforgettable postcards you will ever lay your eyes on.
The device does not come alone in the package. But on buying this, you'll also get postcard-sized paper cassette, trial ink cassette, trial standard paper pack, power adapter, AC cable, document kit and a CP Printer solution disk.
You can connect this printer to your phone via WIFI. It is compatible with AirPrint and PictBridge. The device can also print directly from different digital cameras, memory cards and USB flash drives. To help you with every task, the Canon PRINT is always there for you.
This device is formulated with Dye-sublimation technology. Owing to that, it can print intricate and richly pigmented postcards. The maximum resolution will be 300 x 300 dpi. As for the size, it can print as large as 4" x 6" postcards.
This machine reproduces about 16.8 million colors in the prints, regardless of grayscale or color. Moreover, there is a subtle protective layer over the postcards which hinders damage from sunlight, water or gases.
The postcards are also going to be fade and smudge resistant. And guess what? They will last for 100 years!
You can tilt the 2.7″ LCD screen of this machine. You can use it to preview your images or edit them before printing. There is room for a lot of retouch in this printer. So, why should you settle for anything less than perfect?
This machine is endowed with blistering speed. It can print a postcard within only 47 seconds. You can print highest 36 postcards when the device has a full charge.
Highlighted Features
The maximum print resolution is 300 x 300 dpi.
Takes no more than 47 seconds to process a postcard.
Laudable connectivity options.
Prints 4" x 6" postcards with ease.
Produces durable and vibrant postcards.
Postcard Printer Buying Guide
Resolution
We cannot stress enough how important print resolution is when it comes to any kind of printer. Same goes for the best printer for printing postcards.
The resolution of a printer is measured with 'dpi' or 'dots per second'. It determines how accurately your printer can replicate the pixels of the original image. Since postcards are generally smaller than regular prints, you do not need to aim sky-high. But never settle for a printer less than 300 x 300 dpi. That will be a disaster.
You need to make sure that the device you are eyeing can produce postcards to the size of your liking. Postcards range from 3.5″ x 5″ to 4″ x 6″. Some regular printers cannot print over such tiny media. That is why you need a specialized printer for postcards.
Besides, postcards can be up to 0.016" thick. Make sure that your printer can handle that.
Battery Life
Most postcard printers are rechargeable or run on an additional battery pack. If you tend to carry around your printer, you need to inspect how many postcards it can generate when fully charged. If your device is fed energy through additional batteries, make sure that it is cost-effective. Otherwise, you may end up being disappointed if the cannot keep up with your expectation.
Personalization
Postcard printers usually come with a companion app. They offer you numerous templates, stickers, filters and many more option so that you can experiment to your heart's content. Since you can generate postcards on your own, why compromise with boring designs? So, before you finalize your purchase do not forget to have a look at its adjunct app.
Speed
Since postcards tend to be smaller in size than other types of paperwork, your printer should be able to print them fairly fast. Do not go for a printer that takes longer than a minute to print a single postcard. This task is supposed to be fun, not a drag.
Final Words for Postcard PrinterBuyers
The best postcard printer can make your printing journey much smoother than you ever imagined. Printing postcard is a lighthearted task. Let not any fastidious printer tell you otherwise.
So, before buying a printer double-check its resolution, media handling, speed, battery life and connectivity options unless you want to regret later.
We hope this writeup proves to be beneficial for you.
Buy on Walmart
HP Smart Tank Plus 651 Wireless All-in-One Ink Tank Printer, up to 2 Years of Ink in - Walmart Link
Canon PIXMA TR4520 Wireless All in One Photo Printer with Mobile Printing, Black, Works - Walmart Link
HP DeskJet 2755e Wireless Color All-in-One Printer with bonus 6 free months Instant Ink - Walmart Link
HP OfficeJet Pro 8025e Wireless Color All-in-One Printer with bonus 6 free months Instant - Walmart Link
HP DeskJet Plus 4155 Wireless All-in-One Printer | Mobile Print, Scan & Copy | HP Instant - Walmart Link
HP DeskJet 2732 Wireless All-in-One Compact Color Inkjet Printer - Instant Ink Ready, - Walmart Link
HP Envy 6052 Wireless All-in-One Color Inkjet Printer, Mobile Print, Scan & Copy, Instant - Walmart Link
1. Epson Expression Photo HD XP-15000 - Walmart Link
2. Canon Selphy CP1300 - Walmart Link
3. Kodak Dock 4×6 Printer - Walmart Link
4. Zink Polaroid ZIP (Blue) - Walmart Link
5. Canon SELPHY CP900 - Walmart Link
6. HP ENVY Photo 7855 - Walmart Link
8. HP DesignJet T100 - Walmart Link
9. Canon PIXMA TR7520 - Walmart Link
10. HP DesignJet T130 - Walmart Link
Buy on eBay
HP Smart Tank Plus 651 Wireless All-in-One Ink Tank Printer, up to 2 Years of Ink in - eBay Link
Canon PIXMA TR4520 Wireless All in One Photo Printer with Mobile Printing, Black, Works - eBay Link
HP DeskJet 2755e Wireless Color All-in-One Printer with bonus 6 free months Instant Ink - eBay Link
HP OfficeJet Pro 8025e Wireless Color All-in-One Printer with bonus 6 free months Instant - eBay Link
HP DeskJet Plus 4155 Wireless All-in-One Printer | Mobile Print, Scan & Copy | HP Instant - eBay Link
HP DeskJet 2732 Wireless All-in-One Compact Color Inkjet Printer - Instant Ink Ready, - eBay Link
HP Envy 6052 Wireless All-in-One Color Inkjet Printer, Mobile Print, Scan & Copy, Instant - eBay Link
1. Epson Expression Photo HD XP-15000 - eBay Link
2. Canon Selphy CP1300 - eBay Link
3. Kodak Dock 4×6 Printer - eBay Link
4. Zink Polaroid ZIP (Blue) - eBay Link
5. Canon SELPHY CP900 - eBay Link
6. HP ENVY Photo 7855 - eBay Link
8. HP DesignJet T100 - eBay Link
9. Canon PIXMA TR7520 - eBay Link
10. HP DesignJet T130 - eBay Link