With the advancement of technology, the need for printing papers and photos has declined significantly. Yet, it hasn't been totally outdated.
Even in the distant future, you won't be able to rely solely on digital media. For different kinds of works, you'll need to count on paperwork. Also, let's not forget printed pictures and stuff have an appeal of their own. So, if you invest in a printer, you won't be spending your money on an archaic object.
To print an impeccable document, you must lay your hands on a high-resolution printer. Otherwise, you'll be wasting your money down the drain.
But do you know how is printer resolution measured? Well, if you didn't but would like to know, then you're on the right track. In this article, we've covered everything related to the printer resolution. So, stay tuned with us to know more.
What Is Resolution?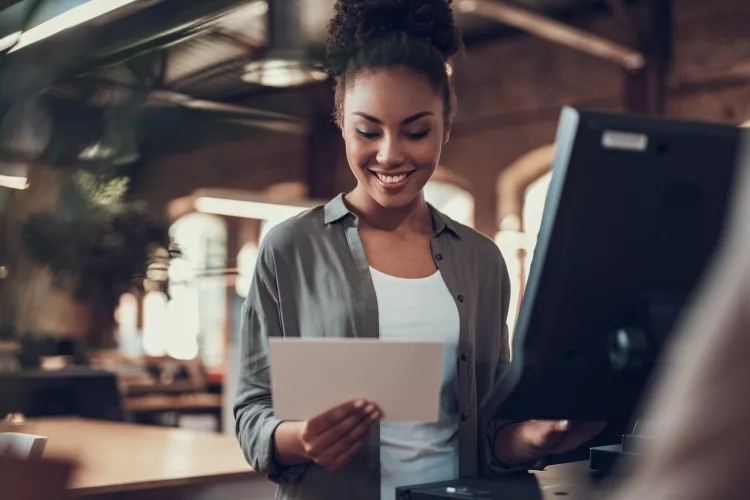 As opposed to image resolution which is expressed in PPI, print resolution is expressed in DPI. The full form of DPI is 'dots per inch'. It simply refers to the amount of detail in a printed document. It also lets you know how meticulously a printer can replicate the pixels of the original material.
The higher the ink dots are contained in a picture per inch, the better its resolution would be. So, if you want an impeccable document or picture, opt for a printer with a high DPI count. It'll print out every detail with intricacy.
A high-resolution printer makes your documents classier and more professional. On the other hand, a low resolution prints a picture fuzzily just for the sake of getting it on the paper.
A common misconception is resolution is equal to picture size. No, it's not. Resolution indicates the pixel density of a photo, not the size. So, keep that in mind.
How Is Printer Resolution Measured?
Different types of printers employ different kinds of methods to measure print resolution. The most widely used printers are laser printers and inkjet printers. They differ from one another when it comes to measuring print resolution.
Now, let's see how is laser printer resolution measured followed by an inkjet printer.
Laser Printers:
Laser printers utilize a drum and keep the media running.
Simultaneously, the printers melt the dots and heat them against the media you'd like to print on.
The dots are fitted in each inch and it helps in determining the depth of the colors, accuracy of the details.
It also contributes to making each color stand out.
Inkjet Printers:
As opposed to laser printers, inkjet ones employ minuscule ink droplets to fill up the media.
The droplets are sprayed by some nozzles.
The dots are jampacked in each inch. It assists in regulating how detailed the prints would be or how much depth the colors would bear.
It also ensures that every color can stand out to its finest potential.
Now, all the technicalities aside, if you purchase a high-resolution printer, your photos and documents will turn out crisp and clear.
To Put It Simply:
If your printer's resolution is 600 DPI, it will populate each inch of the picture with 600 dots both vertically and horizontally.
High-resolution printers require more toner and ink than lower resolution ones since there are more dots to fill in.
How Much DPI Would I Ideally Need?
You should never opt for a printer lower than 300 DPI resolution.
However, the higher, the better.
In the case of text documents, 600 DPI is known to be the ideal resolution.
If you want crisper pictures, go for a printer with a minimum of 1200 DPI.
If you're a professional photographer, you may want to shoot for a 2880 x 1440 DPI printer.
Modern printers let you optimize resolution as per your need.
How To Change Printer Resolution?
Some top-notch printers let you change the resolution according to your preference and requirement. The process may slightly vary from brand to brand. However, the overall techniques are similar.
If you're a Windows user, go to 'Start' and then click on 'Printers and Faxes'.
Now select the 'Add a printer' option.
Click on the printer icon and go to Printer Driver Property by choosing "Properties" from the menu bar.
After that, select the 'Printing Preferences' option from the "General" tab.
Opt for the Advanced tab.
Now, a list of available resolutions will appear.
Tick off your preferred resolution and end the task by clicking on 'Ok'.
Print Resolution VS. Image Resolution
Even the most first-rate printers will print out poor-quality pictures if the source is of low resolution. But how do you know that you've got an image with low pixels?
If you zoom in and notice no significant quality loss, the image has got high-density pixels.
The file format is also important. Even though JPEG formats are widely used to store photos, it messes up with the pixel density. It makes your picture lose some of its intricate details so that the size can be smaller.
If you print a low-quality image, it may appear distorted or hazy. So, don't blame the printer for that.
Always make sure you choose a 300 DPI image for finer detailing. But of course, the higher, the better.
Conclusion
Printed photos and documents have a timeless appeal and they're not going out of fashion anytime soon. However, if your printouts are of low resolution, there's no point in printing them.
Print resolution is expressed in DPI which indicates how many pixels it can fit in a single inch. The higher the density, the sharper your printouts will turn out. So, never settle for a printer that's of less than 300 DPI. And always remember, the more, the merrier.