Tablets are a key essential for travelers. They let you have your entertainment, do research on where you are traveling to, makes communication easier, and overall comes in a slim and compact form that makes them easy to carry.
Another reason we love them when boarding a plane is that they are bigger than a phone to take care of work while on travel. But at the same time is smaller than a laptop, so you need not worry about extra weight.
The best tablets for travel however differ for different people, and how they choose to travel. If you're traveling with kids, you probably want something heavy-duty and one that can take on a lot of games.
Others at the same time might prefer storage over size to keep all their travel photos. To find out which category you fall into and which tablet will suit you most, we suggest you keep on reading.
Editors' Picks: Top Tablets for Travel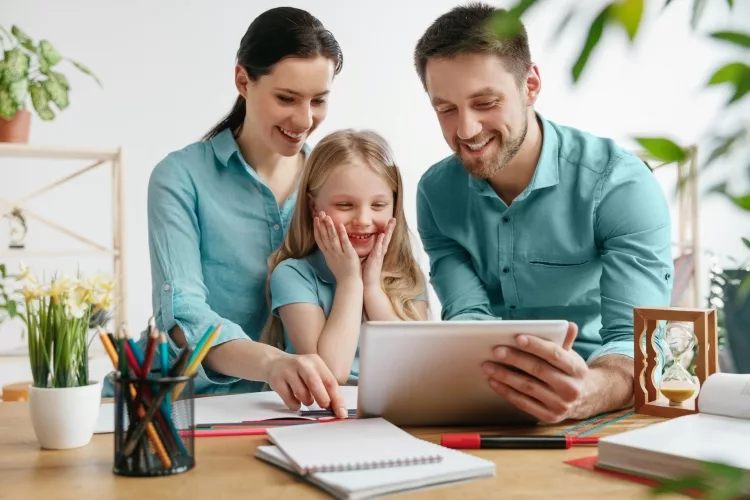 List Of Top Tablets For Travel
Comparison Chart For Top 8 Tablets For Travel
Image
Name
Display Size (Inch)
Internal Storage
Expandable Storage
Price
Lenovo Tab 4
10.1
32GB
up to 128GB
CheckPrice
Samsung Galaxy Tab S4
10.5
64GB
up to 400GB
CheckPrice
Microsoft Surface Pro 6
12.3
128GB
up to 1TB
CheckPrice
Huawei MediaPad M5
8.4
64GB
up to 256GB
CheckPrice
Apple iPad
10.2
32GB
N/A
CheckPrice
Fire HD 10
10.1
32GB
up to 256GB
CheckPrice
Lenovo Tab 4 Plus
10
64GB
up to 128GB
CheckPrice
Fire HD 8 Kids Edition
8
32GB
up to 1TB
CheckPrice
AuKing
2600
2000:1
3.2- 16.4feet
CheckPrice
TOPVISION5500L
5500
3000:1
6.8-22feet
CheckPrice
Best Tablets For Travel Reviews
1.Lenovo Tab 4 | Best Tablet For Flying
This tab comes with a 10.1-inch screen. This is an Android Tablet that promises to give you a theatre-like multimedia thanks to its HD display paired with the Dolby Atmos Audio.
These qualities are perfect for anybody who is looking for a tablet for entertainment while they are traveling. It can serve you well on the plane, where you can binge on your favorite shows, or enjoy music when you're taking the train.
Thanks to the unique design this can also be handed to kids while traveling for their own leisure. The tablet features a shock-resistant bumper, so even if it happens to fall or hit something, you don't have to worry about the tablet breaking.
The blue light screen filter makes it suitable for kids because it ensures that their eyes are protected. Hence, they can also use it at night without facing any eyestrain or fatigue.
One of the finest features this tablet holds is the multi-account system. It lets multiple people use it with a multi-space functionality. So each person can have their own space without disturbing another. This makes the perfect family tabletwhile traveling and when you cannot bring too many devices.
Highlighted Features
Multi-account feature allows multiple people to use separately
20-hour battery life is more than enough for day-to-day work
Hi-Definition display provides a pin-sharp screen for streaming videos
Dolby Atmos provides loud entertainment with front-facing speakers built-in
2GB RAM plus Quad-Core Snapdragon Processors ensure smooth performance
2.Samsung Galaxy Tab S4
This is a Galaxy Tab S4 that comes with the S Pen from Samsung. We love that the S Pen is included with the tablet because allows us to have better navigation.
The tablet comes with the Super AMOLED Display which promises the clearest, crisp, and captivating displayyou can ask for. This makes it ideal for watching movies when you are on a commute and it also keeps the kids busy since you can hand it to them for playing games.
Besides a fine visual experience, you get a great audio experience too thanks to the Cinematic Dolby Atmos surround sound. This way you do not have to connect it to any external speaker or carry any Bluetooth speaker for the audio, which would simply increase the carrying weight.
We love that this tablet comes with the far-field mics which can be used with voice command. So you can rest it on the table at the hotel, and command all the simple tasks like taking calls or playing a song without having to get up.
Highlighted Features
Can be transformed into a PC when paired with an extra keyboard
Includes the S-Pen for jotting down ideas and easier navigation
Far-field mics enable hands-free use with voice recognition
5-inch screen goes corner to corner for a widescreen view
Single charge can provide 16 hours of video playback
3.Microsoft Surface Pro 6
If you are traveling for work and looking for the perfect buddy to carry with you to get work done as well as provide some entertainment afterward, nothing fits better than Microsoft Surface Pro 6.
It features the 12.3-inch Pixel Since Display which provides you with vivid colors and intricate details on screen. This helps you to both get work done on a flawless display, as well as enjoy shows at their finest quality.
You can use this in tablet mode while you are traveling, switch to the studio mode if you feel like taking notes during meetings, or work in the laptop mode when you have projects to complete. Hence it gives you an all-rounded device that covers every facet of work and entertainment.
For a work tablet, battery life plays an important part and here you get 13.5 hours of video playback. Even though you will not be using this for streaming videos for this entire time, it tells you that the battery is a strong onewhich can get you through a whole day without having to stop for charging breaks
Highlighted Features
Provides laptop to tablet versatility for all kinds of use
3-inch PixelSense Display provides wide space for creative work
Strong battery lets you use the tablet for 13.5 hours
8GB RAM ensures a smooth and fast device
If you are traveling solo and you want a tablet that you can use to catch up on shows on the flight, or read a book at your favorite restaurant, the Huawei MediaPad M5 is one you should check out
It comes with an 8.4-inch screen that boasts a high resolution which makes watching movies enjoyable. This widescreen is also useful for browsing the internetto look up sites and landmarks when you are in a new place.
The design is very thoughtfully made. You get a curved edge with a 2.5 D glass. It simply makes it easier to hold so you can grip onto this tightly while sightseeing.
A long day of traveling with a tablet also means you want a tablet with a good battery. Here you get a 5100 mAh battery capacity which lets you stream videos at an HD resolution for up to 11 hours. Given the fact that you probably will not be watching videos for all this time, this capacity tells us that the tablet will stay charged for almost an entire day.
Highlighted Features
Hi-Res Audio provides a true and clear listening experience
5100 mAh battery gives 11 hours of video playback.
5 D glass curved edge provides an easy grip
4-inch screen is the perfect size for lightweight traveling
5.Apple IPad
This is the Apple iPad with the 10.2-inch screen Where you get the Retina display for a flawless screen. On the back do you have an 8-megapixel camera and on the front a 1.2-megapixel camera.
Although we do not always use tablets to take pictures, you want to use this take pictures when travelingbecause of the quality and the true colors that these cameras can provide.
This slim tablet also comes with speakers built-in. The stereo speakers provide loud audios so you do not always have to have earphones on for a proper audio experience.
Battery life is crucial when on the road, which is why here you get 10 hours of battery life. It lets you pass through an average flight where are you can enjoy shows, movies, and music alike.
The thing we love most about this tablet is that it is suitable for both work and entertainment. So if you get confused about tablets, this one is a surefire way of knowing that you have got one of the finest ones out there
Highlighted Features
2-inch Retina Display provides a lot of space for multi-tasking
Compatible with the smart keyboard for a full PC setup
Touch ID enables easy and secure logins every time
1080P video recording provides clear and true-to-life HD videos
Long battery life lasts for 10 hours of use
Tablets For Travel Buying Guide
Display Size
For a top-notch travel experience, you need a top-notch display.Choosing a size comes down to what you want to do with the tablet while you are traveling.
Family trips, where the main point is leisure and entertainment, medium-sized displays between 9 to 12 inches will be the perfect option to go for. They provide just enough screen space to watch movies, listen to music, as well as take photos and record videos when needed.
Work trips on the other hand require you to travel light, so we suggest you avoid tablets that come with very large screens since those tend to be heavier. Instead, go for a small to medium-sized screen ranging between 8 and 10 inches.
These will allow you to make presentations, work on Microsoft Word, and other similar applications. At the same time, you can also use them for catching up on a show or listening to music on the trip back.
Operating System
When buying the best tablet for traveling, you should choose an operating system that you are already familiar with. This is because you do not want to be faced with new technology or techniques that will be hard to pick up when you are on the move.
The three most popular operating systems that we have today include the Windows, Android, and iOS. Each has its own benefits as well as drawbacks. Try to go for the operating system that exists on other devices so they are easy to connect to transfer data when you are back home.
Battery Life
While traveling you want a tablet that has a heavy battery life which can last through an entire flight and possibly provide even more hours of use after that.
Look at the battery capacity which can be found in milliampere-hours or mAh. The higher the capacity the more charge the battery can store, and hence the longer it can run.
Storage
Storage is important for travelers Because people tend to take lots of pictures and videos when they are traveling. This can result in a lot of new files that can clog up a tablet if you are not mindful of the storage.
We suggest going for the highest storage you can find. But since this depends on the budget as well, we are not putting a minimum or maximum level to go for. Instead simply look at the maximum storage that the budget can accommodate.
Storage expandability is also important. This comes in handy as a backup, especially when you are traveling and have no other source to store files.
Accessories
Accessories also need to be looked at when you're traveling because you want maximum comfort and convenience with use.
This includes looking out for a tablet that comes with a stylus if you need to draw or want better navigation. You can also look for tablets that come with keyboards to be transformed into a laptop if you think the work pressure might increase
Buy on Walmart
2021 Apple iPad Mini (Wi-Fi, 64GB) - Pink - Walmart Link
Fire HD 8 tablet, 8" HD display, 32 GB, latest model (2020 release), designed for - Walmart Link
Microsoft Surface Go 3 - 10.5" Touchscreen - Intel Core i3 - 8GB Memory - 128GB SSD - - Walmart Link
Fire HD 8 Kids tablet, 8" HD display, ages 3-7, 32 GB, Blue Kid-Proof Case - Walmart Link
Samsung Galaxy Tab S6 Lite 10.4", 64GB WiFi Tablet Angora Blue - SM-P610NZBAXAR - S Pen - Walmart Link
Microsoft Surface Pro 8-13" Touchscreen - Intel Evo Platform Core i5-8GB Memory - 128GB - Walmart Link
2021 Apple 10.2-inch iPad (Wi-Fi, 256GB) - Silver - Walmart Link
2.Samsung Galaxy Tab S4 - Walmart Link
3.Microsoft Surface Pro 6 - Walmart Link
7.Lenovo Tab 4 Plus - Walmart Link
8.Fire HD 8 Kids Edition - Walmart Link
Buy on eBay
2021 Apple iPad Mini (Wi-Fi, 64GB) - Pink - eBay Link
Fire HD 8 tablet, 8" HD display, 32 GB, latest model (2020 release), designed for - eBay Link
Microsoft Surface Go 3 - 10.5" Touchscreen - Intel Core i3 - 8GB Memory - 128GB SSD - - eBay Link
Fire HD 8 Kids tablet, 8" HD display, ages 3-7, 32 GB, Blue Kid-Proof Case - eBay Link
Samsung Galaxy Tab S6 Lite 10.4", 64GB WiFi Tablet Angora Blue - SM-P610NZBAXAR - S Pen - eBay Link
Microsoft Surface Pro 8-13" Touchscreen - Intel Evo Platform Core i5-8GB Memory - 128GB - eBay Link
2021 Apple 10.2-inch iPad (Wi-Fi, 256GB) - Silver - eBay Link
2.Samsung Galaxy Tab S4 - eBay Link
3.Microsoft Surface Pro 6 - eBay Link
7.Lenovo Tab 4 Plus - eBay Link
8.Fire HD 8 Kids Edition - eBay Link
Conclusion for Travel Tablet Buyers
Not everybody travels for the same reason, which is why buying the best tablet for travel actually poses a few challenges.
For work trips, we suggest going for tablets with a high RAM so you can get all the PowerPoint presentations done swiftly without facing lag.
If you want to buy a tablet purely for leisure, look out for features like HD video recording, a good camera, and lots of storage space so you can bring back all the precious photos safely.
And battery power goes without saying, because this is the one feature everyone should focus on, regardless of use.