When you buy a brand-new pair of Beats headphones, the first thing you want to do is get it plugged and enjoy the crisp sound.
But, with a brand-new device, you need a brand-new set up too! Unless you set up the headphones with your laptop, you can't enjoy the intricate sounds and audios.
Now, because Beats is so popular, it is very easy to pair with all your devices, whether it is your laptop or something else. In this article you will find out all about pairing this awesome piece of headphones to all your devices so you never miss out.
If you are keen on finding out how to connect beats to laptop, keep on reading!
How To Connect Beats To Laptop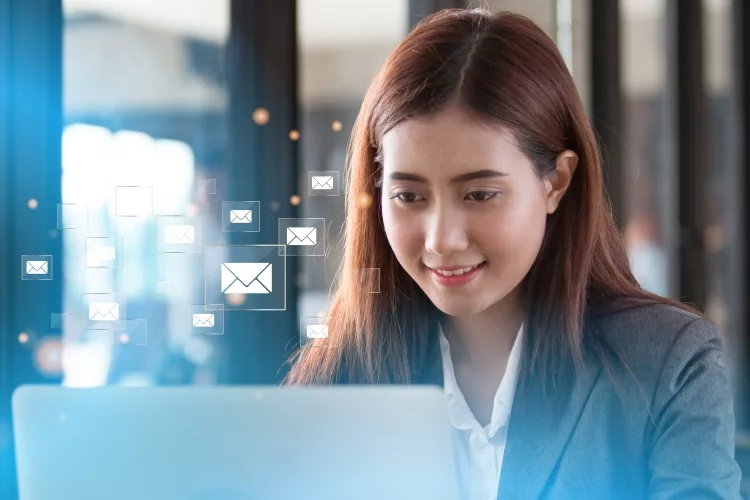 Laptops are the primary devices we all work with, so it only makes sense that you would want to connect your beats to your laptop. Lucky for you, Beats are easy to work with, and you won't have too much trouble connecting the two devices.
What you need here is a good Bluetooth connection that allows you to pair the headphones to the laptop. You just have to make sure that the headphones are close to the laptop so it does not lose the Bluetooth connection.
1. Turn The Headphones On
The first step to connecting is to turn on your headphones. They will either be in pairing mode and if they are not, then you simply have to activate it. This part is a little different for the many different models that Beats has.
Solo Pros
For the Solo Pros model, you must press down on the 'Mode' button that is on the left earcup. This button also doubles as the ON and OFF button, and you can use it to turn on the noise-canceling feature as well.
Solo3 Wireless AndStudio3
For these two models, all you have to do is press down on the Power Button for around 5 seconds. There are five lights underneath which will flash when you do this. Release it once you see the flash.
Powerbeats
With the Powerbeats you have to press down on the button located on the left earbud. Wait until you see the indicator light flash, then you can release it.
Powerbeats Pro
With this model, you need to keep the earbuds in their case. Keep the case open and then press down the button located inside. You will see the light blink, and it is done.
Beats Flex
This is very simple. You just have to press down on the Power button, and then you will see that the indicator light will flash. Release the button once you have seen the flash.
2. Connect ToBluetooth
Now that you have activated the headphones, you must ensure that the headphones are close to your laptop. The laptop must be unlocked for the pairing to work. Go over to your Bluetooth menu and connect. This will be different for Windows and Mac.
Connecting On Windows
On Windows, you just have to click on the start icon located at the bottom left corner of the screen. Search 'Bluetooth', and then you will find 'Bluetooth and other devices settings', and select it.
Connecting On Mac
On a Mac, there I the magnifying glass icon located on the top right, and over here search 'Bluetooth', followed by selecting 'Bluetooth' once you see it appear. And if you still can't find it, look for it under 'System Preferences'.
After this, your laptop will start to search for nearby devices, and that is where your Beats will be, ready to pair. Once the Beats appear on the screen, click on it and it will start to connect.
In case you are asked to provide a passcode here, simply enter '0000'. And voila, your Beats are connected. You can enjoy all the good things you want!
How ToDisconnect Or Reconnect Your Beats To Laptop
If you wish to disconnect your beats from your laptop, either to pair it with another device or simply because you don't want it connected anymore, you can choose to either permanently or temporarily disconnect them.
Temporarily Disconnect Beats On Laptop
Temporarily disconnecting is very simple and short. Simply turn the headphones off, or turn the Bluetooth off on the laptop or any other device you are using it with. You can also choose to put them into pairing mode. This too will disconnect the Beats.
Permanently Disconnect Beats On Laptop
If you, however, want to permanently disconnect Beats, then you need to make your laptop forget the device.
On your Windows PC, just click on Beats and then click on 'Remove Device'. If you are on a Mac, then right click on your Beats, then click on 'Remove'. Or simply click the 'X' icon which is located right to its name.
How ToReconnect Beats On Laptop
Now if you ever change your mind and you want to reconnect it to your laptop again, you simply have to turn them on.
And if you have paired them with another device in between, you must disconnect it from that said device first, by either moving it out of the said device's Bluetooth range or turning its Bluetooth off.
Now turn the Bluetooth on the device you wish to connect it to and repeat the connecting process.

How ToConnect Beats To Phone
Connecting Beats to your phone is basically the same steps as connecting it to your laptop. All you have to do is ensure it is connecting well to the Bluetooth, which will get it going.
Disconnecting Beats On Phone
If you wish to disconnect the Beats on your phone, then follow these simple steps. For Android phones, select the gear icon positioned beside Beats, and then press on 'Forget' or 'Unpair'. And if you are using an iPhone, then click the 'i' icon beside Beats, and then click on 'Forget this device'.
Reconnecting Beats On Phone
Reconnecting Beats on phone follows the same steps as reconnecting on your laptop. Which is connecting it to the Bluetooth again, and making sure it has been disconnected from other devices.
What To Do If Beats Does Not Pair?
Some people face issues with their Beats not pairing to their desired devices. This can happen for a few reasons, but all of those are fixable!
1. Ensure Bluetooth Connection
One of the first things you can do is ensure that the Bluetooth is one and discoverable. As simple as it is, people often make this simple mistake.
Ensure that the Beats are close to your laptop or any other device you are using, so it is in the Bluetooth range. If you get up and walk away, or move, it might cause the connection to break. Try to keep both the devices within a few feet of each other.
2. Restart Devices
Another thing you can do is restart both the devices. So if you are pairing the device with your laptop, restart both your laptop and your Beats. And then try to pair them again. This is very simple and effective, but underrated.
3. Factory Reset
Factory reset your Beats so that it becomes as if it were new. Another old trick in the book which people often forget, but it works wonders. This will remove all its previous data, so you will have to pair it from scratch again.
However, every different Beats model has a different factory reset method, so be sure to check those out before you attempt to do it.
4. Beats Support
And if you cannot get your Beats to connect with any method mentioned here, then you probably have a different problem on hand, for which you should contact Beats Support directly.
Conclusion
Headphones are simply amazing and Beats is one of the finest out there when it comes to this category. So there is no doubt that you will have an amazing experience with it.
But, as with all new devices, lots of questions and queries arise as to how to connect beats to laptop or android and so much more.
We are here to answer all those queries and put an end to all confusion. This article provides you with clear guidelines, so you never have trouble connecting devices again!