If you're a hardcore gamer like myself, then there is no introduction necessary about what an incredible gaming console a PS4 is.
There is no better experience than enjoying the most high-resolution and exciting games on a widescreen TV, firing away at the controller buttons for hours on end without a care in the world.
But imagine having no access to the TV as your family members are busy watching some annoying soapy show which you don't want to be a part of.
In such moments of woe, this versatile piece of gaming gear can easily be connected to your laptop screen, in the privacy and peace of your own room!
So today we'll guide you through how to connect PS4 to laptop without TV so that you never have to go through the unbearable pain of waiting in line to get access to the TV ever again!
How To Connect PS4 To Laptop Screen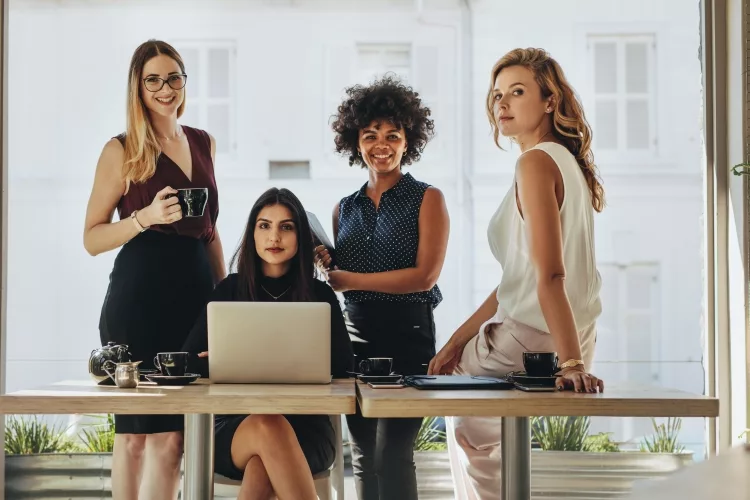 If you're wondering if there is any way to connect PS4 to a laptop with HDMI, there is, but not directly.
This is because even though both your laptop and PS4 possess HDMI ports, they are both output interfaces, and hence an HDMI cable cannot be used directly to connect the two. There are of course indirect methods of making the connection via HDMI as described below.
How To Connect PS4 To Laptop With Remote Play
This is a special tool that comes with your PS4 device which enables you to play the PS4 games even on your laptop. Though this method does not use an HDMI cable, it is one of the most common ways to play your PS4 on your laptop. These are the things you'd need for this method:
Your laptop
The PS4 gaming console
A high-speed broadband internet connection
A PlayStation Network account
DUALSHOCK 4 USB wireless adaptor or a USB cable
The free app- PS Remote Play
DualSense controller or a DUALSHOCK 4 wireless controller
Once you have all these at hand, move on to setting it all up. Follow the simple steps below to game away on your laptop in no time!
Download and install the newest version of the Remote Play App that is compliant with your Mac or Windows device
Next, turn your Play Station 4 on, navigate to the Settings. Go to "PlayStation Network", find "Account Management", and enable "Active as Primary PS4"
You now need to update the software of your PS4 via "System Software Update"
Go to the settings again, find "Remote Play Connection Settings". This needs to be enabled. The PS4 needs to be on during these steps, or on rest mode to save power
You now need to go to the "Power Save Settings", find "Set Features Available in Rest Mode"
The "Enable Turning on PS4 from Network" option now needs to be enabled
Start up the Remote Play app you just installed on your laptop. Go to the settings and make adjustments of the resolution, frame rate, etc. as needed according to your laptop specs for ensuring optimum gaming. The more high-end the laptop, the higher you can set the settings of the graphics
Connect the controller of your PS4 to your laptop via a USB cable or wirelessly as you desire
All that's left to do now is to open the Remote Play app on your laptop, log in, and get gaming!
How To Connect PS4 To Laptop Without Remote Play
There is another common way to connect PS4 to laptop without TV, for which you'd need to purchase an appropriate high-quality capture card. A basic list of things you need to set up your gaming station via this method are as follows:
A video capture card
Your laptop
The PS4 console
A dual-function HDMI cable
Wireless connectivity to the internet
The compatibility to share files
Now that we know all that we need to get started, let's move on to the steps of getting them set up successfully.
The first step requires you to on the option for file sharing from the menu of your PS4
Locate the network setting option to access the internet connectivity. In the absence of wireless connectivity, you can use you're your Wi-Fi router
Plug in the capture card to your laptop. The USB-C cable should be in the capture card and into the USB-A interface of the laptop
For an S-video connection, connect the HDMI cable with your capture card and console. The HDMI input goes into the card and the HDMI output goes into the console
Install the corresponding software of the capture card on your laptop
Open the capture card software on full-screen mode on your laptop and let it detect the PS4. If it doesn't do so automatically, choose the PS4 as your gaming device manually from the settings of the app
You are now all set to play away. But the only drawback is that you cannot connect the PS4 controllers unlike when Remote Play is used. So, you'll have to use the keyboard for controls; which is not preferred by some gamers.
How To Connect PS4 Controller To Laptop
1. USB Cable
If you possess a Steam account, you're in luck. This is because it makes it simpler to connect a new controller. If you don't have a Steam account, that's okay too.
Via Steam:
Open Steam, go to "Big Picture Mode" and find "Settings"
Go to the "Controller Settings" in the "Controller" tab
Find "PlayStation Configuration Support" and click the box to check it
Connect the controller of your PS4 via USB cable to your laptop
Once Steam has automatically detected the controller and you're done
For Non-Steam Game:
In your laptop browser, search DS4Windows.com and press "Download Now"
Once you get redirected to visit Github, search and press on the DS4Windows.zip file and complete the download on your laptop
Extract the downloaded zip file and run the "DS4Windows"
Press on "Step 1: Install the DS4 Driver" and allow it to install the files
Restart your laptop and start playing
2. Bluetooth
There is a high chance that your laptop supports Bluetooth connectivity, and your PS4 controllers can hence be connected wirelessly as well
Search for Bluetooth on your laptop and turn it on
Press on and keep holding the Share and PlayStation at once until you see the backlight blinking
Click the option for adding Bluetooth or other devices on your laptop and select "Bluetooth"
You'll finally find the controller of the PS4 listed in the connected devices as a Wireless Controller
Click on it to complete the setup. If you get asked to enter a password, use "0000" and we're done!
Conclusion
For some of you who are not as tech-savvy as pro gamers, you'd probably struggle with how to connect PS4 to laptop without TV. Some of you probably didn't even know it could even be possible in the first place!
But as we just saw, it is indeed possible, and surprisingly quite simple. If you have gone through all the steps discussed, you'd surely be able to use it as a guide to successfully set up your gaming zone in no time!