Even your laptop needs a glow-up sometimes, which is why decorating it all up is quite the trend these days.
A sticker decorated laptop not only a reflection of your personality but also a display of your individuality. Hence, how you decorate your device is crucial. You can't just throw in some random things at once, making it all look like a crazy mess screaming confusion and weirdness.
Hence, you need to know how to decorate laptop with stickers and what stickers to add, while ensuring the protection of your device. This is where we come in to take you through a fun yet informative guideline.
Prepping Your Device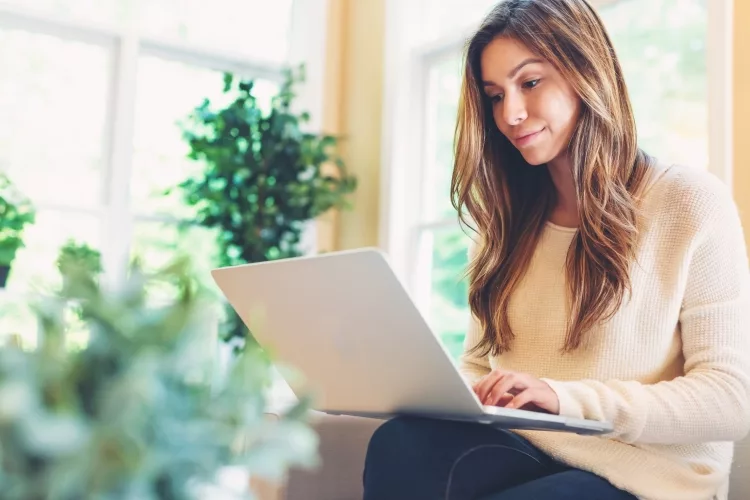 Before you glam up your laptop with all the stickers money can buy, it is important to ensure that it is all prepped up before you get sticking.
Shut down your laptop and remove any power connection
Entirely get rid of old sticker-residue, if any
Clean your laptop surface where you intend to place the stickers with a microfiber cloth and alcohol wipes
Let it dry completely before placing the stickers
What Types Of Sticker To Use
This depends entirely on your preference. you can either use a single large piece of sticker that covers the entire case, or a combo of both.
Now do keep in mind that while buying a sticker, it is important to focus on the type of sticker it is. The perfect type should have the following features
Residue-free so that they are easily removable without a mess
Waterproof
Fade-resistant
Long-lasting adhesive properties
How To Decorate Laptop With Stickers
Full-Sized Sticker/Laptop Skins
These are trickier to apply due to their size and usually cover the entire upper lid of your laptop.
Turn off your laptop and disconnect it if the charger is plugged
Remove the old existent sticker(s)
Remove any residue and clean the laptop lid/cover with alcohol wipes
Allow it to dry
Make sure the full-sized sticker you purchases is large enough to entirely cover your laptop lid
Trace the shape and size of your laptop lid and cut the sticker out accordingly
Since it is a large sticker, do not peel off the paper of the adhesive side entirely
Start working from one end of your laptop cover and slowly continue to the other end by peeling the sticker to expose the adhesive side little by little
As you keep peeling slowly, use the thumb of your other hand to rub on the sticker properly so that no air bubbles form
If any bubbles do form, you can unpeel the sticker off the laptop lid and smoothly reapply the sticker again in that area. This is the advantage of not peeling off and applying the sticker at once
Continue the process with care until you reach the other end and you're done
Small Stickers
These are the easiest to apply and the best part is that you get to use a number of these together to create a unique statement of your own.
There are endless themes, colors, quotes, etc. to choose from, including your favorite shows!
The small stickers are the easiest to apply. All you have to do is clean the laptop surface after shutting down your laptop as usual, peel off the paper to expose the adhesive side, and stick it anywhere on the laptop- even on the keyboard keys!
Some Décor Ideas
There are endless categories of stickers you can go for. But in order to show off the uniqueness of your persona, you need to choose the ones that you relate to. Random stickers that only look pretty won't give off the correct vibe.
If you don't find the ones that you want, you can always your own via various DIY methods or, find a seller who offers customizable stickers of your choice!
How you decorate your laptop is a window to what you are as a person. So we have included some options you could start with to choose the perfect stickers
Your place of origin. It could either be the name of your city/country, an illustration of its skyline, its area code, or a specialty that differentiates it.
Your favorite sports
Your favorite TV show, videos, popular quotes, etc.
Your favorite food or drink
Your favorite animal or a customized sticker of your pet
Advocacy & activism
Your school spirit
Motivational or quirky quotes
The basic girly or boyish stuff such as flowers, sunglasses, Starbucks logo, fancy cursive writings, memes, etc.
Conclusion
Decorating your laptop is a type of feel-good activity that not only makes us feel nice or nostalgic when we look at them but also glams up the boring monotonous look of your device.
It is also a genius way to rejuvenate the beauty of your gadget when it has worn out a little by masking its flaws. Also, you get to set yourself apart and get people to notice you for the unique individual that you are! So let your inner creativity loose and give your laptop that revamp you've been waiting for!