Normally, we all use tablets for school or work, and mostly to browse the internet. Using it for entertainment is a big purpose too, such as watching movies or listening to songs. It is surely an all-in-one device.
But have you ever thought about what to do if you need to print documents or pictures from that tablet of yours? It is not something we do everyday, and hence, it is not something we are all aware of.
In fact, when asked straight up, most people have never connected their tablets to a printer, or know how to.
Well, that is why we are here. If you want to know how to connect printer to tablet, then we suggest that you keep on reading. Whether you use an iPad or Samsung does not matter, since this article covers all the details you need to know.
How to Connect iPad to Printer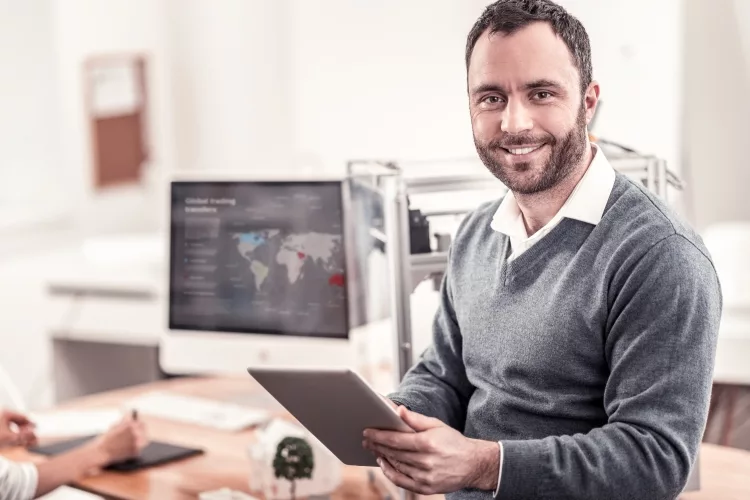 One of the easiest ways to print from an iPad is by using the Apple feature called AirPrint. But what you need to do in this case is check that the printer you are using supports AirPrint, otherwise, it will not work.
For AirPrint to work, you have to switch it on first, and then ensure that the printer and your iPad are connected to the same network.
Then all you have to do is go to the app, and press Share. You will see your printer listed there, and select it. After this, you will get a screen with all the print details, where you can select the number of pages and other details as you like.
However, if your printer does not have AirPrint, then you will have to look to other options. Some printers like the Canon, Epson, or HP offer free apps which can be used for easy printing from your iPad.
How To Print From iPhone To Wireless Printer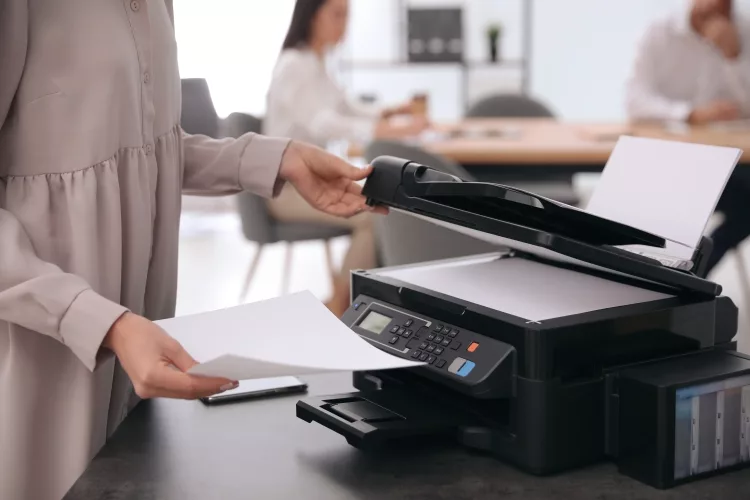 Since we are on the topic of connecting iPads to printer, why not cover phones too? Well, you are in luck because the methods are exactly the same. iPads and iPhones operate mostly in the same way, so follow the same instructions and you will be able to connect it to the printer as well.
How to Connect Android Tablet to Printer
Connecting an android tablet to a printer is fairly easy and simple. All you have to do is tap on the document or the picture you want printed, and tap on print. For this, you have to ensure that both the tablet and the printer are connected to the same network.
After this, you can press on Select All Printers and then click Add Printer. In a moment you will see all the printers that are available to you on the same network, and this is when you choose yours.
Cloud Printing is another service you can use offered by Google. This makes it very easy for you to quickly print out any documents you might want.
Once again you must check to see whether the printer is compatible with cloud printing in the first place. On your tablet, you can get Cloud Printing from the Google Play app store for free. After this, you need to enable Cloud Print from your print settings.
If you do not have any of these options, then you can resort to free apps for printing which comes with a lot of printers such as Canon, HP, and Epson.
For example, Samsung is a common Android brand for tablets. So if you are wondering how to connect Samsung tablet to printer, then all you have to follow these simple steps and have your documents printed in no time!
How To Print From Android Phone To Wireless Printer
Sometimes we do not have our tablets and have to make do with our phones instead. While the process differs in some cases, luckily it does not for Android devices. Follow the same steps as you would for an Android tablet and you will be able to print from your Android phones as well.
How to Connect Windows Tablet To Printer
If you have got a Windows tablet, then to connect it to a printer you have to follow some simple steps.
Start by bringing the Charms bar up and selectDevices. Then select your printer by tapping on it. For this, your printer has to be turned on beforehand. After this, you will find a range of instructions on the screen. However, similar to Apple and Android tablets, your printer has to be compatible with the app you use to print.
How To Print From Windows Phone To Wireless Printer
You can also print from a Windows Phone. Check to see if the printer has a free app for printing. Most HP and Brother printers do. Or, you could also open your documents and print directly as long as the printer and your phone are connected to the same network.
How To Print From Mobile Without Wi-Fi Printer
Printing is all easy and simple with a few instructions when you have the internet. But suppose you don't have a WiFi connection, or your printer simply isn't a WiFi printer, but you need urgent documents printed. What do you do?
You resort to good old wires! You can connect a USB to the printer to get your stuff printed. Of course, you need a medium since USB cables are not made to connect to phones directly.
Here you need an OTG cable. This cable is usually provided with printers when you buy them, but if you don't have it, you can always get a new one!
Another method is to use Bluetooth. But for this, you will need a Bluetooth printer, which is often also called a smart printer. With this, you can avoid the whole wires situation. Simply connect to Bluetooth and print!
Conclusion
Whether you are wondering how to wirelessly print from your smartphone or tablet, you have come to the right place. There are various ways to transfer your files to have them printed.
Some require wires, others the internet, and some require apps. You can make use of whichever method you feel more comfortable with.