There will come many times when you need to know the dimensions of your laptop screen, but you either forgot, or you don't know of it in the first place.
This can not only be troublesome in some cases, but also a bit embarrassing if you are unaware of the basics of your laptop.
These measurements are needed for many reasons. Whether you want to buy a sleeve for your laptop, or you need to convey the measurements to fix a part, in either case, it is something you must know. If you want to know how to measure a laptop screen, take a look at this full article below.
From the basics to what to do if you are short on time, you are sure to find a range of solutions and methods here, that will help you out.
Standard Laptop Screen Measurements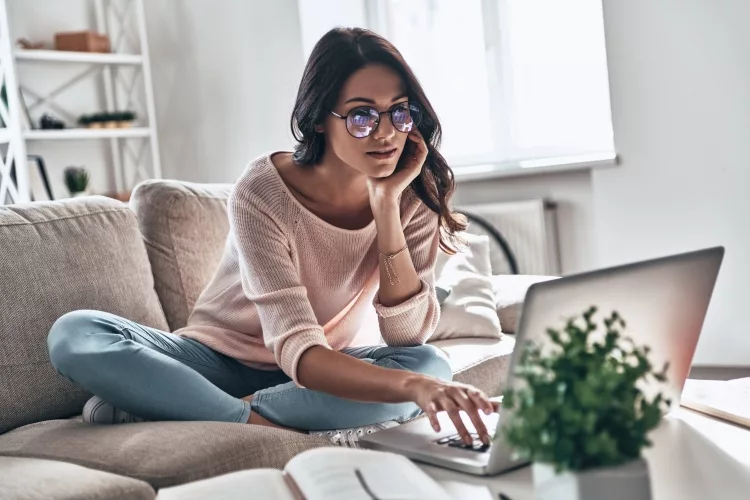 Before we get into measuring what your laptop screen's dimensions are, let us take a look at all the standard dimensions that exist. Normally, they are all measured in inches; however, you might find some in centimeters as well.
Regular Measurements Are As Follows:
11.6-inch
12.1-inch
13.3- inch
14-inch
15-inch
15.6-inch
17-inch
Measuring The Laptop
Now that we have the standard measurements out of the way, let us get into measuring your laptop, shall we?
How To Measure Laptop Size?
To measure the laptop's dimensions, you will need the height, depth, and width of the laptop, preferably in inches.
Take a tape measure, and put it across the screen horizontally to get the width of the laptop. Then place it from the bottom to the top of the laptop to get the height. And to get the depth, close the laptop, and place the tape measure vertically from the top to the bottom.
You can use the laptop's dimensions to get yourself a laptop bag or other goodies you might want.
How to Measure Laptop's Screen Size?
Measuring the screen's dimensions is not that tough. In fact, it is easier than the laptop itself. Take the tape measure and put it across diagonally to see the measurement. This is the size of the screen.
And if you ever get confused by small deviations, pick the number that matches closest to it from the standard measurements stated above.
How To Know Screen Size Of Laptop Without Measuring?
So one of the things some people get confused about is that they don't always have a tape measure on them.
Sometimes people are outdoors and they need to know the dimensions for emergency reasons such as when you are buying a screen protector or a laptop case. What do you do then? Well, there are a couple of solutions here as well.
Use Model Specifications
This is one of the simplest and fastest ways. Take a look at the laptop's model number and its other specifications, and this will give you enough information to google and find the right screen size. The model number or other specifications will be available on a sticker on your laptop.
And if your laptop is old, and does not have the sticker anymore, then don't fret. Directly look it up on your computer. Go to settings, and then properties, and it will provide you with all the information you need on the laptop.
In the case where you find the screen dimensions, but not the actual size, do simple math and find it. Or use the numbers to look it up on the internet!
Search Online
If you cannot find absolutely any information from the laptop itself, head over to the internet and look up laptop models which are similarly sized to yours.
This will obviously not give you an exact number or match, but you can get an estimate, which is often good enough for professionals to work with.
Use a Known Object to Compare
If all else fails, and you happen to have an object with you that you know the dimensions of, use it to compare.
This can be a simple ruler which already has measurements written on it or even a notebook that usually comes with its sizes noted down at the front or back.
Frequently Asked Questions
1. How To Measure Laptop Screen Size For Privacy Screen?
If you have a privacy screen, and you want to measure the screen size with it, then you need to get yourself a tape measure. Place this tape measure across the diagonal corners of the screen, but be careful to not include the screen's frame.
Only measure the area you can view. This will give you the privacy screen's screen size.
2. How To Measure Dell Laptop Screen Size?
To measure a Dell laptop's screen size, you can measure the diagonal length of the screen using a tape measure. On the other hand, if you don't have a tape measure, then you can use the specifications to google what the measurement is.
Conclusion
So we hope that this article has given you an insight into all the various ways you can know what the measurements of your laptop screen are.
If you ever the question of how to measure laptop screen bugs your mind again, just take one look at this article or at least the headings, and you will surely remember all the points once again.