The general rule when shopping for projectors is to consider those with high pixels. A higher number of pixels ensures that you enjoy sharper and more vivid images. That's pretty straightforward.
Thus, 4K projectors remain an envy for anyone enthusiastic about the inevitable transformation from bulky LED TV screens.
But since 4k models don't come cheap, the clamor for projected pictures shouldn't stop you from considering the best cheap 1080P projector for your entertainment and professional needs.
While 1080P projectors also can deliver high-quality images, they are more friendly to your pocket. But that's not standard with all the models in the market. So, shopping for a cheap 1080P projector can be a hit or miss.
This article will help you as a novice projector shopper to understand the factors that you need to take into consideration. At the same time, if you have been through this process before, we make it much easier by listing and reviewing some of the most precious models.
Top Cheap 1080p Projector 2022 by Editors
List Of Top Cheap 1080P Projector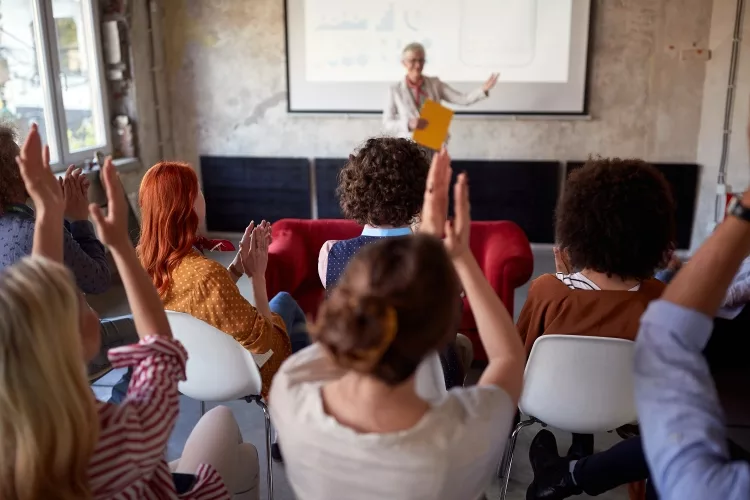 3.Professional AK-30 LCD Projector
9.DR. J Professional 4500L Mini
Comparison Chart For Top 10 Cheap 1080P Projectors
| PRODUCT NAME | BRIGHTNESS LEVEL | SCREEN SIZE | NATIVE RESOLUTION | PRICE |
| --- | --- | --- | --- | --- |
| YABER Y31 | 7000 Lumens. | 50 to 300 inches. | 1920 x 1080P. | |
| DR. J Professional HI-04 | 4500 Lumens. | 32 to 170 inches. | 1280 x 720P. | |
| Professional AK-30 LCD Projector | 6800 Lumens. | 50 to 300 inches. | 1920 x 1080P. | |
| QKK QK03 Upgraded | 4500 Lumens. | 32 to 170 inches. | 1280 x 720P. | |
| TOPVISION T6 4500L | 4500 Lumens. | 40 to 200 inches. | 1280 x 720P. | |
| DBPOWER L21 | 5000 Lumens. | 40 to 200 inches. | 1280 x 720P. | |
| VANKYO Leisure 470 Mini | 4000 Lumens. | 39 to 250 inches. | 1280 x 720P. | |
| VANKYO Leisure 460 Mini | 4200 Lumens. | 40 to 200 inches. | 1280 x 720P. | |
| DR. J Professional 4500L Mini | 4500 Lumens. | 32 to 170 inches. | 1280 x 720P. | |
| GooDee BL98 | 6800 Lumens. | 35 to 300 inches. | 1920 x 1080P. | |
Best Cheap 1080P Projectors Reviews
1.YABER Y31 Projector | Best 1080P Projector For The Money
YABER is a reputable brand in the projectormanufacturing industry. Among the company's prolific list of projectors is the YABER Y31 LCD LED Projector. It packs interesting features to deliver a stellar viewing experience wherever you go.
Besides, it is a fantastic device made from high-quality materials after an intricate manufacturing process. The YABER Y31 is an LCD projector that uses a LED light source a large screen display. But beyond the large size, the company focuses on picture quality and clarity.
The highlight of this device lies in the combination of a high display resolution, a high brightness level, and an extremely enormous contrast ratio. It is a real 1080P native resolution projector that supports media content of up to 4K resolutions. Thus, you have the luxury to enjoy unbeatable clarity.
Of course, the high contrast ratio of 10,000:1 ensures that you achieve the most detail in the pictures while a brightness level of up to 7000 lumens guarantees clarity and vividness in an unbeatable way. These features are better than what most more highly-priced devices pack.
Finally, it is essential to note that achieving a perfect image alignment is pretty easy with the YABER Y31. You will first need to try out the physical alignment but there lies more excitement in the 4D auto vertical and horizontal correction of ±50.

Highlighted Features
It allows for a one-click restore operation.
The one-click brighten feature ensures clear images in a breeze.
The keystone correction of ±50 delivers perfectly aligned images.
It features an inbuilt Hi-Fi stereo sound system for incredible listening.
It features a screen size of up to 300 inches.
2.DR. J Professional HI-04 | Best Budget Projector 1080P
If you are looking for a projector that can withstand extensive use without showing any signs, the DR. J Professional HI-04 meets the bill. The device features a durable protective casing that is resistant to scratches or dents and reliably protects the system from spills or accidental falls.
It features a sleek and portable design. However, the main highlight of the design is the fact that the entire system is pretty easy to use as its control buttons and dials are conveniently positioned at the top of the device. The positioning of the dials makes them pretty accessible.
Apart from the sleek and durable hardware features, the projector takes pride in a range of interesting functional specifications. To start with, it packs all the relevant input and output connectivity options.
It features an HDMI port, a USB port, a VGA port, and an AV in/out. Moreover, the DR. J Professional HI-04 is also compatible with a USB flash drive and a TF card. The wide connectivity options bring versatility as you can use the device with any media content devices.
The DR. J Professional HI-04 projector is one of the most silent projection tools that you will come across, thanks to the advanced cooling system that the manufacturer deploys. This ensures that you enjoy your videos and audios without any background noises.
Highlighted Features
It comes with a bonus 100-inch projection screen.
A 5-layer LCD lens technology guarantees clear image resolution.
The silent operation system enhances better listening experience.
It features a versatile range of connection interfaces.
The projector is moderately priced.
3.Dr. J Professional AK-30 6800 Lumens | Best HD Projector 1080p
It is no coincidence that we review another Dr. J Professional projector model in this article. The Dr. J Professional AK-30 6800Lumens LCD Projector comes with better features than the Hi-04 that we reviewed above. Thus, you can expect to get better performance and versatility with this image projection machine.
The device is a true 1080P native resolution projector that blends the high resolution with amazing brightness and contrast ratio of 6800 lumens and 8000:1 respectively. These features not only guarantee high-quality images but also allow you to use the device in nearly all lighting conditions.
Well, the AK-30 is a pretty versatile device that's ideal for a range of professional and entertainment applications. You will find the projector usable in meeting rooms, classrooms, family parties, and general home theater applications.
Besides, the high brightness means that you can use the projector in outdoor or fairly bright spaces. And the fact that the projector features an extra-large display of up to 300 inches gives it further versatility as you can use it in large spaces for a bigger audience.
Finally, the fact that the company deploys a LED light source into the manufacturing of this projector means that you can use it for long hours without hurting your eye. LED light sources aren't direct sources hence protect your eyes from irritation.
Highlighted Features
It features two inbuilt speakers for a high-quality audio experience.
A LED light source protects your eyes.
It is versatile and suitable for a range of applications.
It is compatible with nearly all video formats.
The 10-bit Gamma correction feature ensures a perfect experience.
4.QKK QK03 Upgraded | Best Cheap HD Projector
While the QKK QK03 Upgraded Wi-Fi Projector remains one of the cheapest projector models on this list, it does come with some interesting features. It blends convenience, versatility, and performance in a very competitive manner.
The first interesting feature is its fantastic connectivity features. The QKK QK03 comes with all the essential hardware connection interfaces, which is quite universal among projectors in this category.
However, the greatest inclusion is the Wi-Fi connectivity option which allows you to synchronize the device with your phone's screen. You don't have to worry so much about your phone OS as it is compatible with both iOS and Android phones and tablets. The Wi-Fi option also enables a direct connection with your router.
The QKK QK03 is a 2020 upgrade of the previous QKK projector versions. So, it comes with a higher brightness level of up to 4500 lumens and a 720P native resolution. While these features don't match the industry standards, the device reliably supports 1080P displays to provide great viewing.
Apart from image adjustment and alignment, the other primary challenge that many people experience when setting up a projector is positioning. The company acknowledges that you can't set up a projector conveniently without a proper stand. Thus, this machine comes with a free projection stand to settle your setup issues.
Highlighted Features
You can synchronize it with your phone via USB or Wi-Fi.
It supports 1080P HD display conveniently.
It is ideal for both indoor and outdoor applications.
The device comes at an affordable price.
It is compatible with both Android and iOS.
5.TOPVISION T6 4500L | Best Affordable 1080P Projector
TOPVISION gifts students, travelers, and homeowners a 1080P supported projector to enjoy watching videos and playing games. And as a reputable market leader, it is difficult to fault the company's TOPVISION T6 4500L Portable Mini Projector.
The device features 60,000 hours of battery life, which is unachievable with most projectors with the kind of power that the T6 has. Since the battery life of a projector determines its longevity, you can conveniently use this device for several years without any maintenance costs or lamp replacement.
Interestingly, the TOPVISION T6 4500L an amazing projection size of between 72 and 240 inches. Such a feature makes it ideal for all audience sizes. Besides, it achieves this with a convenient throw distance of between 6.8 feet and 22 feet.
Can you watch a video without sound? While that may be possible under certain circumstances, it won't be as entertaining and enjoyable as it would with a high-quality sound system. The company ensures that you enjoy an incredible sound system wherever you are with the inbuilt Hi-Fi stereo speaker.
While the T6 mini projector is compact, lightweight, and arguably one of the most portable projection machines that you will come across, the inclusion of a 100-inch portable screen makes the device a true projector for the road.

Highlighted Features
It guarantees a big-screen experience of up to 240 inches.
It is compatible with all content devices including smartphones.
The inbuilt Hi-Fi stereo speakers are perfect for portability.
The package includes a bonus 100-inch projection screen.
It features an eye-friendly LED light source.
Buying Guide For Cheap 1080P Projectors
Interestingly, buying cheap projectors is no different from shopping for high-end projector models. While the threshold may not be as high as those of high-end options, the considerations are the same. Let's take a look!
Brightness
Projectors and brightness are inseparable. So, when it comes to the brightness levels of a projector, the clearer and more detailed the images in environments with ambient light. The brightness level of a projector also determines the image quality that you can enjoy from considerably distant positions.
So, if you intend to use a projector in areas that have ambient light or in larger spaces, it is important to consider options with high brightness levels. Notably, 1080P projectors have a baseline brightness level of 2000 lumens. Any device with a brightness exceeding that is pretty ideal for entertainment purposes.
Native Resolution
This will probably come to you as a surprise. But projectors, despite not featuring screens of their own, also display pictures in pixels like tablets, smartphones, computer monitors, and TVs.
Therefore, while all the devices on this list can support 1080P content, the native resolution of a projector becomes a factor worth taking into consideration. Opt for devices with minimum native resolutions of 1280 x 800 pixels.
Contrast Ratio
The next factor to consider when shopping for the best 1080P cheap projector is the contrast ratio of the projection tool. By definition, the contrast ratio of a projector is the visual difference between the blacks and the whites in a picture. It brings out the detail in a picture.
A high contrast ratio implies that the darks will be very dark while the whites will look brighter. But what's the baseline when it comes to the contrast ratio of a projector? Well, 1000:1 is practically okay. However, projectors with higher contrast ratios will always make a difference.
Lens Shift
One of the most common challenges that starters experience when setting up a projector is the concept of getting the image perfectly aligned on the projection surface.
When physical correction doesn't achieve a perfect square on the screen, the keystone correction saves the day by digitally altering the alignment of the image. So, consider devices with about ±15.
Lens shift also helps to address image alignment. But instead of altering the image as with keystone correction, lens shift works by adjusting the angulation of the lens.
Inputs And Outputs
Projectors are not autonomous devices. So, irrespective of the device that you will end up with, consider the available input and output options. These options allow you to connect the device to a phone, computer, speakers, and a range of other devices.
Common input/output modes include an HDMI port, a DVI port, a VGA port, and a Composite port. Any two of the options mentioned are pretty good in a projection device. also, look out for a 3.5mm connector if you will need an external audio setup.
Final Words
The best cheap 1080P projector is an incredible replacement for the bulky LCD TV screens. They are immensely portable hence ideal for a range of purposes. Campers, homeowners, travelers, and students will find them interesting gadgets to add to their shopping lists.
But despite being impressively portable and moderately priced, cheap projectors pack amazing features. They are better performers and more versatile than TV sets.
We have explored some of the most interesting models in the 1080P category. While you don't have to choose from among the models in this article, they provide you with an outline of what to expect in your mission to own a cheap 1080P projector.
Buy on Walmart
Philips NeoPix Easy Projector, Built-in Media Player - Walmart Link
Epson EX3280 3-Chip 3LCD XGA Projector, 3,600 Lumens Color Brightness, 3,600 Lumens White - Walmart Link
AAXA BP1 Speaker Projector – Bluetooth 5.0, 1080P Support Battery Power Bank, Up to 6 - Walmart Link
BenQ HT2150ST 1080P Short Throw Projector | 2200 Lumens | 96% Rec.709 for Accurate Colors - Walmart Link
Mini Projector with WiFi, TOPVISION 5500L Portable Movie Projector, Full HD 1080P - Walmart Link
KODAK Luma 150 Ultra Mini Pocket Pico Projector - Built in Rechargeable Battery & - Walmart Link
Anker NEBULA Capsule Max, Pint-Sized Wi-Fi Mini Projector, 200 ANSI Lumen Portable - Walmart Link
2.DR. J Professional HI-04 - Walmart Link
3.Professional AK-30 LCD Projector - Walmart Link
7.VANKYO Leisure 470 Mini - Walmart Link
8.VANKYO Leisure 460 Mini - Walmart Link
9.DR. J Professional 4500L Mini - Walmart Link
Buy on eBay
Philips NeoPix Easy Projector, Built-in Media Player - eBay Link
Epson EX3280 3-Chip 3LCD XGA Projector, 3,600 Lumens Color Brightness, 3,600 Lumens White - eBay Link
AAXA BP1 Speaker Projector – Bluetooth 5.0, 1080P Support Battery Power Bank, Up to 6 - eBay Link
BenQ HT2150ST 1080P Short Throw Projector | 2200 Lumens | 96% Rec.709 for Accurate Colors - eBay Link
Mini Projector with WiFi, TOPVISION 5500L Portable Movie Projector, Full HD 1080P - eBay Link
KODAK Luma 150 Ultra Mini Pocket Pico Projector - Built in Rechargeable Battery & - eBay Link
Anker NEBULA Capsule Max, Pint-Sized Wi-Fi Mini Projector, 200 ANSI Lumen Portable - eBay Link
2.DR. J Professional HI-04 - eBay Link
3.Professional AK-30 LCD Projector - eBay Link
7.VANKYO Leisure 470 Mini - eBay Link
8.VANKYO Leisure 460 Mini - eBay Link
9.DR. J Professional 4500L Mini - eBay Link