If you play Osu, then it's fair to bet that it is more than fun! It's about fast speeds, scintillating colors, and fantastic music. It is as competitive as it is addictive. However, the highest-ranked players on the leaderboards use the best Osu tablet instead of using an ordinary mouse.
The graphic Osu tablets help you to improve your skills and provide better tracking hence a more certain way to reach your peak potential. We present you with some of the top models available in the market.
Editors' Picks for Top Osu Tablets
List Of Top Osu Tablets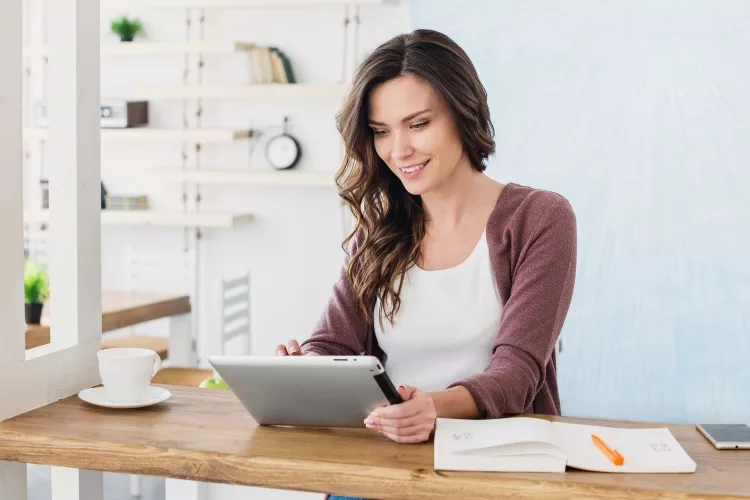 Comparison Chart For Top 10 Osu Tablets
| PRODUCT | PRESSURE SENSITIVITY | RESOLUTION | COMPATIBILITY | PRICE |
| --- | --- | --- | --- | --- |
| Walcom CTL4100Intuos | 4096 levels | 4000 LPI | Windows 7, 8.1,or 10. Mac 10.11 | |
| Huion H20 | 2048 Levels | 4000 LPI | Windows Win7/8and above Mac10.8.0 onwards | |
| Huion H610Pro V2 | 8192 Levels | 5080 LPI | Windows, Mac,and Android6.0 onwards | |
| Huion New1060 Plus | 8192 Levels | 5080 LPI | Windows 7 andlater versions.Mac 10.11 and laterWindows 7 andlater versions.Mac 10.11 and later | |
| XP-Pen StarG640 | 8192 Levels | 5080 LPI | Windows 7/8/10 | |
| Huion InspiroyH640P | 8192 Levels | 5080 LPI | Windows 7 andlater Mac 10.12and later Android 6 and above | |
| UGEE M708 | 8192 Levels | 5080 LPI | Windows 7 and laterversions Mac 10.8.0and above | |
| VEIKK A30 | 8192 Levels | 5080 LPI | Mac Windows | |
| XP-PEN Deco 01 | 8192 Levels | 5080 LPI | Mac Windows | |
| Huion 420OSU Tablet | 2048 Levels | 4000 LPI | Windows 7 orlaterMac OS 10.12and above | |
Best Osu Tablets Review
The Walcom Intuos Graphics is a perfect tablet for any creative artist. It features up to 4096 pressure sensitivity levels hence ideal for photo editors, digital artists, and animators. Besides, it's easy to set up and allows versatile USB connection to Mac and Windows.
It comes with a battery-free pen that guarantees accuracy and control. The rubber grip makes the pen easy to handle and control. This allows you to enjoy free-flowing music and artistry without annoying delays.
As an Osu tablet, it features excellent precision and a hover distance that averages between 13-14mm. You can install and configure the tablet drivers to enjoy no cursor delays in the play area. The slightly rough surface makes it a better tablet for artists who drag and not those who hover.

2.Huion H20 | Best Cheap Osu Tablet
Osu enthusiasts and digital artists are perfectly familiar with the Huion brand of tablets. The Huion H20 USB Graphics Drawing Tablet stands out as one of the best from the company. It is small, compact, and effectivehence most ideal for Osu!
The device gives considerable surface friction similar to that of a fairly rough paper. Such a feature enables quick tracking that every Osu enthusiast will marvel at. Moreover, it features 3 programmable express keys that make using the tablet more efficient.
The device is compatible with a range of Mac and Windows devices and connects pretty well through a USB system. Finally, the combination of 2048 pressure sensitivity levels, 4000LPI, and electromagnetic digitizer technology makes it a good device for Osu.
3.Huion H610 Pro V2 | Best Drawing Tablets For Osu
If you are looking for a graphic tablet that goes beyond superb drawing and photo-editing to provide excellent Osu gameplay, then Huion H610 Pro V2 Graphic Drawing Tablet is what you need. The driver allows the gadget to attune to a versatile range of software.
It features 8 press keys and 16 soft keys that are all customizable and pretty easy to set up. It's compatible with Windows, Mac, and some Android versions. Even more importantly, the Huion H610 Pro comes with a battery-free stylus for more convenience.
It also features a report rate of 233PPS, a pressure connectivity of 8192 levels, and a comparatively lightweight built. Besides, the anti-slip design prevents the tablet from dropping as you focus on your gameplay or drawing.

4.Huion New 1060 Plus | Best Graphic Tablet For Osu
The Huion New 1060 Plus Graphic Drawing Tablet is a perfect devicefor any artist or Osu enthusiast. Thee 12 Express keys and the 16 soft keys guarantee a plethora of options to efficiently tailor your software and experience. You have the convenience to customize them to your needs.
It is an improvement of the original Huion 1060 Plus tablet and comes with better features. Firstly, it features a massive resolution of 5080 LPI and an incredible report rate of 234 RPS. These two features ensure that you enjoy topnotch clarity while using the device.
It features a bigger active surface with thinner borders than the predecessor. Other components that are worth mentioning include quieter express keys, an inbuilt 8GB microSD card, a pen carrier, and more advanced linearity.

5.XP-Pen StarG640 | Best Budget Tablet For Osu
The XP-Pen StarG640 is a perfect product for anyone working on a budget but still wants to enjoy the premium features that come with the right Osu tablet. It is ideal for Osu gameplay, painting, electronic signatures, sketching, and drawing, to mention a few.
The 266 RPS report rate enables smoother and quicker line flow hence guarantees better performance. This is an excellent replacement for an ordinary mouse. It comes with a battery-free stylus for a continuous and uninterrupted drawing and playing.
Despite featuring a compact and lightweight design, the device utilizes a massive 8192 levels of pressure sensitivity. The graphic tablet is only 3mm thick and boasts of a one-click toggle that enables an efficient switch from an eraser to a pen and vice versa.

Buying Guide For Osu Tablets
While the primary purpose of Osu tablets is to give you a secure platform to enjoy the exciting game, you can also use them as drawing tablets. They are similar to drawing tablets but come with additional features. So, what makes a perfect Osu tablet?
Active Area
The market for Osu tablets is pretty diverse. There are many models from a variety of brands. So, as you'd expect, these options come in different sizes and weights.
The active area of a tablet refers to the sensitive working area. And, just like most people prefer widescreen televisions for watching their favorite channels, many designers have a preference for tablets with more extensive working areas.
However, tablets with larger working areas often weigh more, and your fingers have a significant travel distance. This could negatively affect your speed and accuracy when playing.
On the contrary, models with smaller active working areas are lighter and more convenient. You need to choose a device that you can easily carry along with your laptop.
OS Compatibility
Where do you intend to play the game? Do you plan to use a Mac, Linux, or Windows computer? You won't use the tablet independently, and that's where compatibility becomes an essential factor.
You need a device that is compatible with the operating system of your computer. Nearly all models are compatible with Windows operating systems, while others are a bit selective. Versatile models are also compatible with Android screens.
However, the best tablet for Osu should be compatible with at least two operating systems. Such flexibility gives you convenience when you change between operating systems.
Resolution
Just like the resolution of projectors, the resolution of tablets is measured in pixels. It is the parameter that determines your accuracy when playing the beautiful game of Osu.
A device with a high resolution is always better. It helps to improve the accuracy of your movements and transfer it to the actual game.
Interestingly, you can still enjoy this game on a device with an average resolution. You may only need a higher number if you also plan to use the tablet for a range of graphic design applications.
Response Time/Report Rate
Report rate is another essential feature to consider when shopping for a graphics tablet. It determines the number of times that the device can reliably send information about the pen pressure and position.
It is often measured in Report Per Second and abbreviated in RPS. While 200 RPS is good enough for Osu gameplay, always consider options with higher report rates.
Type Of Pen
Why would the type of pen be something worth considering when shopping for an Osu tablet? Well, you need a stylus that is battery-free because battery-powered pens tend to drain faster and often hence will negatively affect your gameplay.
A pen that isn't battery-free can quickly discharge in the middle of a game and lead to a loss that was of a game that you were about to win.
Final Word for Osu Tablet Buyers

Not every drawing or note-taking tablet with the word Osu will give you the amazing Osu experience. So, be careful not to fall for such a marketing trap. When shopping for the best tablets for Osu, consider their respective sizes, resolution, RPS, activation heights, hover distance and cursor delay!
Buy on Walmart
HUION 420 OSU Tablet Graphics Drawing Pen Tablet with Digital Stylus - 4 x 2.23 Inches - Walmart Link
OSU Tablet XP-PEN G640 OSU Pad 6X4 Inch Game Tablet for OSU-Rev A(MAX 266 RPS for Game - Walmart Link
XP-Pen G430S OSU Tablet Ultrathin Graphic Tablet 4 x 3 inch Digital Tablet Drawing Pen - Walmart Link
GAOMON S620 6.5 x 4 Inches Graphics Tablet with 8192 Passive Pen 4 Express Keys for - Walmart Link
XP-PEN StarG640 6x4 Inch Ultrathin Tablet Drawing Tablet Digital Graphics Tablet with - Walmart Link
HUION Inspiroy H430P OSU Graphic Drawing Tablet with Battery-Free Stylus 4 Press Keys, - Walmart Link
HUION H420X OSU Tablet Graphic Drawing Tablet with 8192 Levels Pressure Battery-free - Walmart Link
HUION H420 OSU Graphics Drawing Tablet Signature Pad with Digital Stylus and 3 Express - Walmart Link
VEIKK S640 V2 6x4 inch Graphic Drawing Tablet, OSU Tablet, with 8192 Level Battery-Free - Walmart Link
XP-PEN OSU Tablet StarG640 Digital Drawing Pad Line Friends Edition Digital Tablet for - Walmart Link
3.Huion H610 Pro V2 - Walmart Link
4.Huion New 1060 Plus - Walmart Link
10.Huion 420 OSU Tablet - Walmart Link
Buy on eBay
HUION 420 OSU Tablet Graphics Drawing Pen Tablet with Digital Stylus - 4 x 2.23 Inches - eBay Link
OSU Tablet XP-PEN G640 OSU Pad 6X4 Inch Game Tablet for OSU-Rev A(MAX 266 RPS for Game - eBay Link
XP-Pen G430S OSU Tablet Ultrathin Graphic Tablet 4 x 3 inch Digital Tablet Drawing Pen - eBay Link
GAOMON S620 6.5 x 4 Inches Graphics Tablet with 8192 Passive Pen 4 Express Keys for - eBay Link
XP-PEN StarG640 6x4 Inch Ultrathin Tablet Drawing Tablet Digital Graphics Tablet with - eBay Link
HUION Inspiroy H430P OSU Graphic Drawing Tablet with Battery-Free Stylus 4 Press Keys, - eBay Link
HUION H420X OSU Tablet Graphic Drawing Tablet with 8192 Levels Pressure Battery-free - eBay Link
HUION H420 OSU Graphics Drawing Tablet Signature Pad with Digital Stylus and 3 Express - eBay Link
VEIKK S640 V2 6x4 inch Graphic Drawing Tablet, OSU Tablet, with 8192 Level Battery-Free - eBay Link
XP-PEN OSU Tablet StarG640 Digital Drawing Pad Line Friends Edition Digital Tablet for - eBay Link
3.Huion H610 Pro V2 - eBay Link
4.Huion New 1060 Plus - eBay Link
10.Huion 420 OSU Tablet - eBay Link