The best drawing tablets for animation are incredible tools for anyone who wants to take their skills to the next level. Thus, whether you are a 2D or 3D animator, you need an incredible tablet to draw storyboards, animate frames, sketch characters, and create backgrounds.
Interestingly, you get to do these right from a digital screen. Doesn't that sound pretty fun-filled and convenient?
Any digital animators who understand and value their trade will admit that graphics tablets are incredibly useful and powerful. They are a must-have for anyone looking to simplify the tedious animation and drawing processes.
While the power and usefulness of tablets are undebatable, not all the models are similar in design and capability. Therefore, your pick will depend on your skills and your objectives.
In this article, we feature some easy to use models that will help beginners begin their career. On the other hand, we also feature powerful models that will give avid digital artists the desired professional touch.
Editors' Picks for Top Drawing Tablets for Animation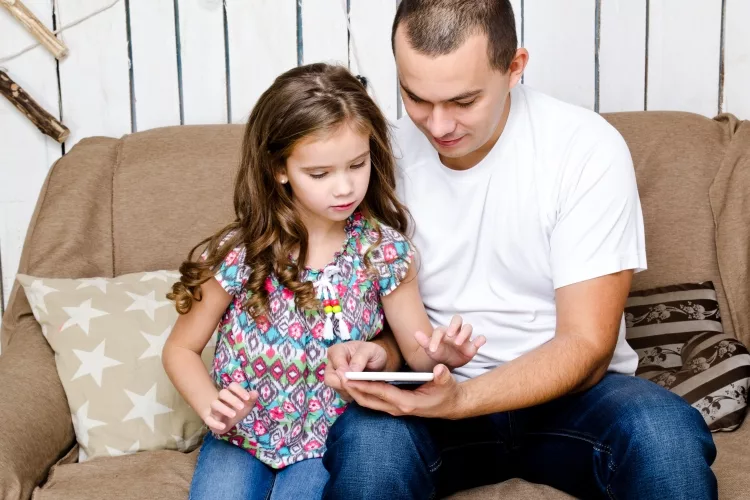 List Of Top Drawing Tablets For Animation
Comparison Chart For Top 10 Tablets For Animation
| PRODUCT | SCREEN SIZE | PRESSURE SENSITIVITY | TYPE OF PEN | PRICE |
| --- | --- | --- | --- | --- |
| Simbans PicassoTab 10 Inch | 10.1 Inches. | 1024 Levels. | Battery-Powered. | |
| GAOMON PD1560 | 15.6 Inches. | 8192 Levels. | Rechargeable. | |
| XP-Pen StarG640 OSU! | 6 Inches. | 8192 Levels. | EMR Pen. | |
| XP-PEN Artist12 | 11.6 Inches. | 8192 Levels. | EMR Pen. | |
| VEIKK A30 | 10 Inches. | 8192 Levels. | EMR Pen. | |
| Huion KAMVASGT-191 V2 | 19.5 Inches. | 8192 Levels. | EMR Pen. | |
| Parblo Mast10 | 10.1 Inches. | 2048 Levels. | EMR Pen. | |
| Huion H610Pro V2 | 10.1 Inches. | 8192 Levels. | EMR Pen. | |
| Wacom CTL4100Intuos | 6 Inches. | 4096 Levels. | EMR Pen. | |
| UGEE M708 | 10.1 Inches. | 8192 Levels. | EMR Pen. | |
Top 5 Best Drawing Tablets For Animation Reviews
1.Simbans PicassoTab 10 Inch | Best Animation Tablet For Beginners
It is no secret that a beginner has special interests to look out for when shopping for a drawing tablet for animation. As a beginner, you need a tablet that is easy to use and highly responsive. Thus, we present to you the Simbans Picasso Tab 10 Inch Drawing Tablet. It is a device that will get you started as a beginner.
The Picasso Tab is pretty easy to use. A beginner will find it incredible, thanks to the fact that it features a pressure sensitivity level of up to 1024 levels. Such a pen level is appropriate for new artists who are not perfect with coordinating their pen strokes.
The report rate of 266 RPS is also a feature worth noting. It is considerably high, and it ensures that you achieve the desired accuracy and precision. Besides, the device won't lag even on high-volume animation applications.
Finally, not many drawing tablets for animation are as versatile as the Simbans PicassoTab 10 Inch Drawing Tablet. While the device is designated for artists and digital designers, it also runs on an Android platform. The implication of this is that you can use it to browse, watch movies, take photos, mailing, and gaming, among others.

Highlighted Features
It features a large internal memory of up to 32GB.
You can conveniently download games and apps from Google Play Store.
It features a range of ports for more convenience and versatility.
The design includes both the rear and the front cameras.
It runs on Android yet features an active stylus.
2.GAOMON PD1560 15.6 Inches | Best Tablet For Drawing And Animation
We just reviewed a tablet that befits beginnersin the first spot above. And now, it is only logical that we consider a tab that both pros and ambitious beginners will find useful. The GAOMON PD1560 Drawing Tablet is the kind of device for avid animators who intend to get the most from their skills and creativity.
It is a tool for a range of drawing and animation activities, thanks to the inclusion of various pen nibs into the package. Can you imagine a stylus that comes with eight replacement nibs? The tab comes with a pen that you only need to charge for about 2 hours to deliver reliable service for up to 350 hours.
If you are a busy creative who would benefit from customizing everyday designing actions, the device will provide you with an unbeatable opportunity to do that. It features ten shortcut keys that allow you to customize the gadget to suit your needs and save time. Five menu keys help in fast and efficient navigation.
Finally, animators or digital artists will also find more convenience in the inclusion of the monitor stand. You can efficiently adjust the monitor stand by merely dragging the switch to create a descent pen angle. This not only helps to minimize pen clutter but also enhances convenience and comfort.

Highlighted Features
A high pen pressure level enhances accuracy and precision.
It is compatible with both Mac and Windows machines.
The package includes an adjustable monitor stand.
You can achieve the required customization using the express keys.
It features a high screen resolution of up to 1920 x 1080 pixels.
3.XP-Pen Star G640 OSU! | Best Animation Tablet
Have you ever imagined that you can acquire a brand new animation tablet for much under $50? The XP-Pen Star G640 Ultrathin Tablet is a perfect devicefor amateurs looking to scale up their animation skills.
Besides, its minimalistic build makes it a perfect acquisition for professionals looking for a spare tab to use on the go. Despite the moderate pricing, it comes with all the necessary features that you require in a drawing tablet.
The compact device is a multipurpose gadget that you will find handy for a lot of applications. As a designer, an artist, or an enthusiastic animator, you can use this device for comics, animation, drawing, sketching, painting, and scribbling e-signatures.
And have you ever heard about the popular game called OSU!? This is a dedicated device for enjoying the thrills, addiction, and fun that come with playing OSU! You will fall in love with that.
Finally, if you are an animator, you will find the device pretty fast and accurate. It features a report rate of 266 reports per second. Such a high reporting speed ensures that all your actions with the passive stylus are communicated instantly. A high 8192 levels ensure that you achieve immense accuracy and precision.

Highlighted Features
It is ideal for a range of applications, including playing OSU!
A high report rate of 266 RPS ensures speed and convenience.
It is pretty compact and features an active area of 6×4 inches.
The tab is ultra-thin, lightweight, and portable.
The passive pen doesn't require charging or batteries.
4.XP-PEN Artist12 11.6 Inch | Best Graphics Tablet For Animation
XP-PEN is one of the most popular companies in the digital industry. The company takes pride in its versatile range of drawing tablets. And the list continues to get longer. The XP-PEN Artist12 11.6 Inch FHD Drawing Monitor is among the newest inclusions into the reputable list of its graphics devices.
With a screen size of just 11.6 inches, the device is the smallest device from X-PEN. It helps to bring down the high competition that exists among the 13-inch graphics tablets from X-PEN. Besides, the device is moderately priced hence ideal for animators looking for functional animation monitors on low budgets.
It comes with a hexagonal battery-free pen that gives you a pencil-like feel. The passive pen is pretty reliable and won't run out of power as long as your tab is powered. It includes an eraser tip. But more importantly, the pen has a single button that perfectly flushes with its surface to avoid accidental clicks as you work.
However, the XP-PEN Artist12 11.6 Inch FHD Drawing Monitor isn't all about a compact screen, an impressive passive pen, and moderate pricing. Instead, it comes with the right technical features for animators.
The device features a high screen resolutionof 1920 x 1080 pixels, a high pen pressure of 8192 levels, up to 6 express keys, and a versatile compatibility options that include both Mac and Windows computers. These features not only enhance convenience but also come in handy for the utmost performance.

Highlighted Features
It's a versatile device that's ideal for various creative applications.
The hexagonal passive pen feels natural on the hands.
The fair price tag makes it perfect for low budget shoppers.
It is relatively small, compact, and portable.
The 11.6-inch screen produces an HD graphics display.
5.VEIKK A30 Graphics | Best Digital Tablet
Beginners and intermediate designers and animators will find solace in the VEIKK A30 Graphics Drawing Tablet. It is an affordable tabletthat features similar specs and features as most of the high-end options. Ideally, this tab will help you make a significant transformation from using pen and paper to create your designs to the digital world.
The VEIKK A30 isn't a standalone device, but regardless of your computer's operating system, the device has you sorted. It is compatible with both Mac and Windows machines. All you will need to do is to download the drivers and play around with the settings. You will find all the details in the instruction manuals.
The device comes at an incredibly low price. However, that should not fool you as it features impressive specifications for digital art and design. The exciting combo of 5080 LPI screen resolution, 250 RPS reporting rate, and pen pressure of 8192 levels ensure that you enjoy the ultimate display, speed, and accuracy.
Again, you don't have to worry about hand orientation when you opt for this device. A simple setup enables you to switch it from right hand to left-hand orientation and vice versa. It also comes with an EMR stylus for continuous drawing without the need to recharge or change batteries.

Highlighted Features
It comes with a set of customizable shortcut keys for optimization.
The passive pen is slim, lightweight, and features a natural feel.
The USB port enables a plug and play module hence easy to use.
It allows for both left hand and right-hand use.
It features a large active working area of up to 10 x 6 inches.
Buying Guide For Drawing Tablets For Animation
Apart from price and functionality, there is an array of features and specifications that you need to look out for when shopping for a graphics tablet. That's what we want to tackle in this section. But if you are short on time, you can move to the next section, which contains an informative review.
Size
Indeed, you will first need to pay attention to the size of the tablet. And here, we don't refer to sizing in relation to the convenience that comes with the gadget being packable, comfortable in your hands, and easy to carry.
We talk about size in relation to the amount of screen space available for use. In drawing tablets, that space is often referred to as the active drawing area. It is usually measured in inches. Choosing the right active area size will undoubtedly depend on the dimensions of artwork that you intend to create.
Tablets with large active areas enable you to create larger designs or artwork without necessarily having to pan or zoom. They come in handy for people looking for platforms on which they can conveniently produce large designs with ease.
Pressure Sensitivity
Well, the pressure sensitivity of a drawing tab refers to the level of the reaction of the tablet upon the action of a stylus. The parameter is often measured in levels, and the higher the number, the higher the response.
Tablets feature pressure sensitivities of between 500 levels to 8192 levels. And while it would always be helpful to go as high as possible, a tablet that features a pen pressure sensitivity of 2048 levels is not a bad option. Such a tab will exhibit an adequate reaction to the actions of the stylus.
The choice of an appropriate drawing tablet based on pressure sensitivity will also depend on your skills and the strength of your strokes. Artists with weak pen strokes should consider going for tablets with high-pressure sensitivity levels, and the opposite is applicable for designers with firm strokes.
Controls
The best animation drawing tablet comes with a set of keys. These keys often exist on the tablet or the pen. Occasionally, these tablets exist on both the pen and the tablet.
The essence of purchasing tablets with a range of controls is that they help you save time. These keys enable you to customize most of your workflow and help you to save time when performing specific actions. They save you from having to switch back and forth continuously.
Ensure that the device that you choose has the right number of programmable buttons. You can then program the hotkeys for any tasks according to your needs.
Type Of Pen
Animation tablets come with pens, and even if they don't, they are compatible with styluses. Of course, the type of pen that your device is compatible with will determine your productivity and the convenience that you can enjoy when using your tablet.
And for the record, there are three types of pens that tablets can use, and this classification depends on the mode on which they are powered. Battery-powered styluses run on AAA batteries. You will need an extra set of batteries since they can run out of power anytime.
The second type of pens is rechargeable models. They run after some time of charging, and you will need to find a power source when they run out of power. You can also charge them using a USB cable on your tablet or laptop.
Finally, there are EMR pens. They are neither rechargeable nor use batteries. Instead, they use an exclusive technology that involves the transmission of electromagnetic frequency. So, your drawing will depend on the power of your tab. Both rechargeable and EMR pens are thinner and more comfortable on hands.
Final Words for Drawing Tablet Buyers
Animation and art have been around for several decades. And over the period, the industry has seen a lot of transformations. From drawing distinctive frames on paper and shooting them on negative films to creating the fast computer-based paint program, the milestones remain memorable.
And with everything going digital, art is equally taking a similar direction. Instead of the cumbersome paperwork and films, or large, expensive machinery, smaller, affordable devices are now available to handle essential animation and drawing processes.
This article aims to present designers, artists, and animators with an ideal graphics tablet that meets your needs. We hope we have achieved that objective. Still, we would like to stress that the best drawing tablet for animation should match your skills to enable you to express your creativity without a hassle.
Buy on Walmart
HUION Inspiroy H1161 Graphics Drawing Tablet Android Support with Battery-Free Stylus - Walmart Link
HUION Inspiroy Ink H320M Drawing Tablet, Dual-Purpose LCD Writing Tablet 8192 Pen - Walmart Link
VEIKK A30 V2 Drawing Tablet 10x6 Inch Graphics Tablet with Battery-free pen and 8192 - Walmart Link
HUION KAMVAS 20 Drawing Pen Display Graphics Monitor Tilt Function Battery-Free Stylus - Walmart Link
HUION Inspiroy H950P Graphics Drawing Tablet with Tilt Response Battery-Free Stylus and - Walmart Link
HUION Inspiroy Q11K Wireless Graphic Drawing Tablets with 8192 Pressure Sensitivity - Walmart Link
HUION KAMVAS 16 Digital Drawing Tablet with Screen Graphics Pen Display with Battery-Free - Walmart Link
1.Simbans PicassoTab 10 Inch - Walmart Link
3.XP-Pen Star G640 OSU! - Walmart Link
6.Huion KAMVAS GT-191 V2 - Walmart Link
8.Huion H610 Pro V2 - Walmart Link
Buy on eBay
HUION Inspiroy H1161 Graphics Drawing Tablet Android Support with Battery-Free Stylus - eBay Link
HUION Inspiroy Ink H320M Drawing Tablet, Dual-Purpose LCD Writing Tablet 8192 Pen - eBay Link
VEIKK A30 V2 Drawing Tablet 10x6 Inch Graphics Tablet with Battery-free pen and 8192 - eBay Link
HUION KAMVAS 20 Drawing Pen Display Graphics Monitor Tilt Function Battery-Free Stylus - eBay Link
HUION Inspiroy H950P Graphics Drawing Tablet with Tilt Response Battery-Free Stylus and - eBay Link
HUION Inspiroy Q11K Wireless Graphic Drawing Tablets with 8192 Pressure Sensitivity - eBay Link
HUION KAMVAS 16 Digital Drawing Tablet with Screen Graphics Pen Display with Battery-Free - eBay Link
1.Simbans PicassoTab 10 Inch - eBay Link
3.XP-Pen Star G640 OSU! - eBay Link
6.Huion KAMVAS GT-191 V2 - eBay Link
8.Huion H610 Pro V2 - eBay Link