Photo booths have been around since the late 1800s. They have been a very divine part of a culture, mostly popular among the Japanese kawaii culture in the form of Purikura.
Early 2000s saw the rise of the photo booth rentals for every gathering, wedding, programs HAD to have a photo booth where friends or young couples could have their pictures taken in any way they want.
If you are pondering upon owning your own photo booth rental or printing business, you will need the best photo booth printer money can buy in order to be the beast in the digital photo booth industry.
If you want to be the only guy with the most high-tech device or just want to own one for personal use, this article is a must read.
Top Photo Booth Printers by Editors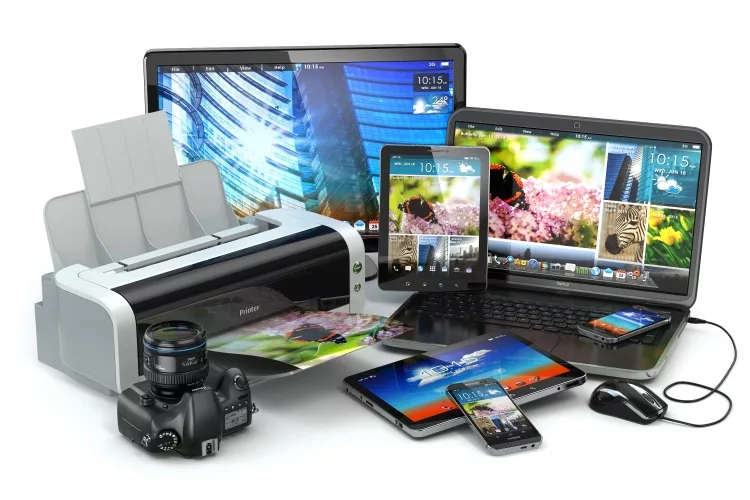 List Of Top Photo Booth Printers
4. Epson PictureMate Personal Photo Printer
6. DNP Event Photo Printer DS-RX1HS
9. Fujifilm Ask 300 Quick Print Station
Comparison Chart For Photo Booth Printer
| PRODUCT | RESOLUTION | TYPE OF PRINTER | WEIGHT | PRICE |
| --- | --- | --- | --- | --- |
| Epson PictureMate PM-400 | 5760 x 1440 dpi | Inkjet | 6 lbs. | |
| Canon SELPHY CP1300 | 300 x 300 dpi | Dye sublimation | 1.9 lbs. | |
| Primera Impressa IP60 | 1200 x 4800 dpi | Inkjet | 8 lbs. | |
| Epson PictureMate Personal Photo Printer | 5760 x 1440 dpi | Inkjet | 6 lbs. | |
| Mitsubishi CP-K60DW-S | 300 x 300 dpi | Dye sublimation | 30.5 lbs. | |
| DNP Event Photo Printer DS-RX1HS | 300 x 300 dpi | Dye sublimation | 30.8 lbs. | |
| Sinfonia Color Stream CS2 | 300 x 300 dpi | Dye sublimation | 28 lbs. | |
| HiTi P720L Photo Printer | 300 x 300 dpi | Thermal | 28 lbs. | |
| Fujifilm Ask 300 Quick Print Station | - | Dye sublimation | 44.8 lbs. | |
| Epson Stylus Pro 3880 | 2880 x 1440 dpi | Inkjetutes | 39.9 lbs. | |
Best Photo Booth Printer Reviews
1. Epson PictureMate PM-400 | Best Photo Printer For Photo Booth
The Epson PictureMate PM-400 is one of those printers that are an instant favorite among users for various reasons, one of them being that their mobility is even appreciated by toddlers.
At about 6 pounds, this printer is a lightweight option in gatherings where everyone can huddle around to print and see the photos that come out.
The Epson PictureMate PM-400 is an inkjet printer that can print in the standard 4×6-inch dimension, which is common with most booth printers. But it also goes the extra mile by allowing you to print in 5×7-inch dimensions as well. All photos come out looking sharp and colored in borderless printing.
The printer is completely free from any wiring hassles, except maybe the power cord for charging, allowing you to print remotely from your smart devices over a suitable internet connection.
The printer can print as fast as 37 seconds per photo on an average. Granted that the printing speeds differ depending on whether you use glossy photo paper or the default ones, the software installed, and the system configuration, you can still expect damage-free photos that can live on for about 200 years!
Highlighted Features:
The photos are resistant to smudges, water and scratches.
The printer comes with genuine Epson CMBYK ink cartridge.
Five sheets of glossy photo papers are included in the pack.
Borderless photo printing begins from the mouth of the paper feed.
2. Canon SELPHY CP1300 | Best Printer For DIY Photo Booth
The eye catching Canon SELPHY CP1300 is the life of a gathering because this versatile photo kiosk lets you take your DIY game to the next level. It is packed with features that frankly, makes other photo printers fall below the rank.
Let's begin with its design features first. The Canon SELPHY CP1300 is a boxy, compact device that you can even carry in your tote bag or just in your hand.
The 3.2-inch tilting LCD screen is a fantastic addition which grants you the freedom to freely edit, make last minute changes, or add additional touches before you print out the image.
The paper tray is pretty long, sort of tilted upwards so that you image doesn't fall off, rather is "caught" fresh on to the tray.
This printer has far more diverse paper printing dimensions. This allows you to make stickers, tags, strips of photo booth photos like a polaroid, big postcard size images, and even automated collages. All of these can be edited, organized, and printed all in one go.
The automated collages are possible because of a unique feature that allows multiple smart devices to send photos to the printer all at the same time and organize all your favorite photos in a neat little collage in one photo paper. You can customize the design yourself or let the printer surprise you.

Highlighted Features:
It connects over WiFi, Mopria printing, AirPrint, PictBridge, etc.
You can directly connect USB plug or memory card slot.
The pack comes with 5 sheets of postcard size papers.
It comes with sample ink which is genuine Canon ink cartridge.
3. Primera Impressa IP60 | Best Printer For Photo Booth Business
The Primera Impressa IP60, as the name suggests, is an impressive and underrated device that deserves more recognition.
While dye sublimation printers have the competitive edge, this printer uses the latest inkjet technology and competes head to head with the finest dye sublimation photo booth printers in the market.
Not only is this great for DIY, events, amusement parks, etc. but it is also a beast if you are considering professional grade photo printing. This is relatively less expensive and also more cost effective in the long run.
However, if you are looking for something super light and very attractive looking, this is not your cup of tea.
Nevertheless, it makes up for these minute shortcomings with jam-packed features that are otherwise not found in other printers. It has, by far, the most versatile printing dimensions allowing you to print in 2×6, 4×6, 6×6, 6×8, 6×12, 6×18, and even 6×24 for those epic panorama shots.
It prints each dimension in a matter of few seconds which could be rounded off to an average of 20 to 21 seconds. That's significantly fast considering it can print such huge media! Image quality is absolutely impeccable, producing images at a 1200×4800 dpi resolution.
Highlighted Features:
It has very diverse photo paper dimensions that let you print bigger images.
It is compatible with almost all the famous photo booth printing software.
It has a wide variety of substrates available.
Prints at a low cost of 12 cents per 4×6-inch photo, making it cost effective.
4. Epson PictureMate Personal Photo Printer
The Epson PictureMate Personal Photo Printer stole our hearts at first sight. It looks like a little radio that you can carry around using the convenient handle. This is a great gift for kids who are just learning their hand at scrapbooking or even amateur photography.
The starter kit comes with a sample photo cartridge and 20 photo paper sheets. Thus, you can test it out before buying more. When put to the spill and wipe test on renowned glossy mediums, Epson's PictureMate papers flourished and showed little to no damage at all.
If you purchase the Epson genuine cartridge as well, you are likely to get a 100-page yield. Thus, it is quite durable and far from wasteful. If you are not looking to print on a regular basis like in a commercial business, this can last you a long while before your next refill.
The control panel is quite straightforward and easy to understand. A touch of a button gets your desired job done in just a few clicks. It looks like the display of a calculator but that is a compromise that is endurable, considering this is quite the stunner when it comes to 4×6-inch photo booth printers.
Highlighted Features:
The control panels are operated easily with one-touch buttons.
The images are resistant to spillage, smudging, and any noticeable fading.
Images have a shelf life of up to 200 years if kept in a dark area.
It comes with a strong stock that gives your images a more professional look.
5. Mitsubishi CP-K60DW-S
The Mitsubishi CP-K60DW-S is yet another dye sublimation printer that is great for business purposes.
It has dedicated CD ROM, AC power cord, ink cassette, paper bin, 2 bands for additional security, screws and a paper flange spacer to ensure that your printer remains stable when you are doing the job.
The Mitsubishi CP-K60DW-S can print in 4×6-inches and 6×8-inches, giving it the flexibility to shift between different dimensions. But here's the interesting fact: it does so automatically over one medium, there's no need for additional papers. This makes the printer very eco-friendly and resourceful.
The printer has a unique feature known as the rewind feature which allows you to optimize your use of the printer ink to the fullest without wasting a single drop.
Ink cartridges are expensive anyway and installing third-party cartridges may ultimately damage your printer. Thus, you can get the most out of this until you buy the genuine ink cartridge at a much later time.
Not only is it eco-friendly, it is energy saving as well. On standby mode, it consumes only about 0.005 watts of power which pretty much next to nothing.
All together, the Mitsubishi CP-K60DW-S is a very cost effectiveand environmentally concerned printer that will definitely help you save on a lot of negative costs.
Highlighted Features:
It is a energy efficient printer, consuming only 0.005W on standby.
Can print 2 different dimensions of images on a single paper.
Automatically switches between glossy or matte paper output as well.
It is compatible with both macOS and other operating systems.
Photo Booth Printer Buying Guide
Type Of Printer
There are essentially two types of digital photo booth printers that you can choose from: dye sublimation printers and the classic inkjet printers. Both have their pros and cons, but dye sublimation printer has reigned to be the best printer for photo booth despite its high price tag.
Even though dye sublimation printers are far more expensive than inkjet printers, the long-term cost is equally lower, thus making them a better choice. There are some inconsistencies in drying times in inkjet printers but both of them shine brightly in producing sharp quality photos.
You want to consider whether you want the printer for commercial use, in which case dye sublimation printer is the way to go, or for personal and infrequent use, in which case inkjet printers are a good investment.
Paper Dimensions
Most printers have versatile printing dimensions, for example, they can print both 2×6-inch photo strips as well as 4×6-inch photo strips. In other cases, some printers come with only one specification of photo printing. It really depends on the model of the printer.
Printers that can print in versatile dimensions uses less paper spool by cutting up a single 4×6-inch paper strip into two 2×6-inch strips to get more photos.
This is something you can consider if you need to interchange between printing dimensions frequently and would like to efficiently cut down on paper spool refilling time.
Printing Speed
Whether you want to go all in or make a compromise on printing speeds of your photo booth printer depends on the type of use you intend to put it through.
Commercial businesses require super-fast printing speeds where they can pump out photos in about 3 minutes. This is where a dye sublimation printer trumps over an inkjet printer.
If making a business out of it is far from your intention, perhaps you want it for yourself to make cute collages or use in gatherings, there is no need to splurge on something as expensive as a dye sublimation printer. Inkjet printers may be a couple minutes slower to print, which is not that big of a deal.
Conclusion
The point of a photo booth is to have fun and if you can memorialize it through the best photo both printers, the experience becomes triple the excitement.
Yes, you should keep certain factors in mind that would contribute to making a beautiful experience for you. This article points out all that you need to know in order to make an informed decision.
Of course, whenever you want to purchase anything, you would always want the highest quality. However, that would require additional costs which you do not need to incur at all if you are not looking to open a business.
Consider all factors and decide on a middle ground that would give you similar experience to the highest quality photo booth printer. Good luck on finding the ideal fit!