Photographers today have to worry about a lot more than just their cameras and techniques. Hours of editing and a heap of sophisticated software is all a part of the incredible results we see online and at exhibitions.
Previously photographers would need to carry their heavy laptops around with them all day in order to get these done. Thanks to evolving technology we can get similar features and applications on a much smaller and more compact device- the tablet.
The best tablets for photographers let the professionals edit out shadows, fix the exposures, increase the highlights, as well as add and remove objects in the photos as they like.
All of this and more can be found on the latest tablets that have been integrated with qualities specifically for editing photos. If you want to know more about what they are, and which models have made our list, keep on reading.
Top Tablets for Photo Editing and Photographers 2021 by Editors
List Of Top Tablets For Photographers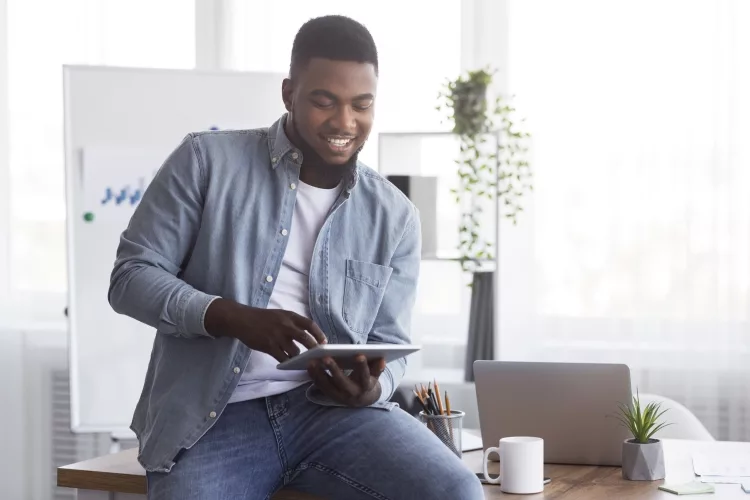 4.Huawei + Harman Kardon MediaPad M3
Comparison Chart For Top 10 Tablets For Photographers
| PRODUCT | DISPLAYSIZE (INCH) | RESOLUTION | PROCESSOR | PRICE |
| --- | --- | --- | --- | --- |
| SamsungGalaxyTab S3 | 9.7 | 2048 x 1536 | Quad | |
| ASUSZenPad3S 10 | 9.7 | 2048×1536 | Dual-Core2.1 GHz +Quad-Core1.7 GHz, 64bit | |
| MicrosoftSurfacePro 7 | 12.3 | 2736 x 1824 | 10th GenIntel Core i7 | |
| Huawei +HarmanKardonMediaPad M3 | 8.4 | 2560 x 1600 | HI Siliconocta-core | |
| SamsungGalaxyTab S6 | 10.5 | 2560 x 1600 | Octa-core(2.8+3×2.4+4×1.8GHz) | |
| AppleiPad Pro | 12.9 | 2388 x 1668 | EmbeddedM12 | |
| HuaweiMediaPad M5 | 10.8 | 10.8 | HuaweiKirin 960processor | |
| AppleiPad Pro | 12.9 | 2732 x 2048 | 2.39GHz A10X | |
| LenovoYoga Tab 3 | 8 | 1280×800 | QualcommSnapdragonAPQ8009 | |
| VANKYOMatrixPad S30 | 10 | 1920×1200 | Octa-Core | |
Best Tablet For Photo Editing And Photographers Reviews
1.Samsung Galaxy Tab S3 | Best Tablet For Viewing Photos
The Samsung Galaxy Tab S3 is one of the most suitable tabletsout there for photographers. It features a 9.7-inch screen and thin bezels on the side which give it a widescreen to work on.
With the tablet, you get the revolutionary S Pen. Using this you can perform all sorts of edits with much more precision then you could with fingers on the screen. It comes with a true-to-life pressure, and high angle sensitivity, both of which make navigation much easier.
Since the pen is battery-free, you can practically use this as any regular pen since it never needs to be charged. Another thing that does not require a lot of charging is the tablet itself. A single charge can get you through 12 hours of use.
We assume you will not always be using this for edits, and Samsung does not either. This is why you get quad speakers which are tuned by AKG. With this, you get loud and clear sounds whenever you want to listen to music or play movies.
On the back you have a rear camera with 13 megapixels, and on the front, 5 megapixels. Although they will not compare to a DSLR, they will surely help you out with taking everyday photos or video conferencing.
Storage is pretty high at 32GB. But if you need more use a microSD to expand this up to 256GB. As a photographer, you can really never have too much storage space.
Highlighted Features
Includes the S Pen for more precision and controlled navigation
Detachable keyboard allows you to turn this into a PC
Can perform for 12 hours on a single charge
Super AMOLED Display provides a dynamic range of colors
Includes a 13MP rear camera and a 5MP front camera
2.ASUS ZenPad 3S 10 | Best Tablet For Travel Photography
The Asus Zen pad comes with a 9.7-inch screen that has a 2K IPS display. Thanks to this you get an incredible resolution and get to experience colors in their finest quality.
Moreover, the 178-degree viewing angle ensures that the user gets to experience expressive visuals. This is great for when you are working on edits since you can see large pictures at one go instead of having to zoom in and out multiple times. Thin bezels on the side help with this by providing a wider screen even further.
This device boasts one of the finest audio qualities that you can find in tablets. It comes with the Asus ZenPad 3S 10's SonicMaster 3.0 Technology that gives a louder volume, more effects, and an overall better sound quality, which beats having an external speaker.
The Asus ZenPad is often termed a ''Performance Beast'' due to its high power. It has a Hexa-core processor plus a 4GB RAM, which help to make this a very fast device, also suitable for gaming.
All this points to the need for a strong battery, and with the 5900 mAh battery capacity, the tablet becomes a perfect device for all kinds of high productivity tasks.

Highlighted Features
2K IPS display provides vivid colors suitable for edits
Hexa-core processor and 4GB RAM ensure a fast device
Storage can be increased with a microSD up to 128GB
Fingerprint sensor increases security and allows for faster unlocking
8MP PixelMaster camera can capture HD photos
3.Microsoft Surface Pro 7 | Best Tablet For Photography Portfolio
The Surface Pro 7 from Microsoft is a wonderful multi-tasking tablet that lets you do more with less. It comes with a 12.3-inch touchscreen that gives you a large space to work on edits and judge the photography in a clear light.
When you want to use more than just a tablet, are you have to do is attach an external keyboard to transform this into a PC. Moreover, the USB-C and USB-A ports together allow you to connect the tablet to numerous other devices as required.
Based on average usage you can use the tablet up to 10.5 hours from one single charge. Alongside this, you also get the Intel Core-i5 processor, a 250 6GB of storage space, and a whopping 8GB of RAM.
All of this together points to not only a good tablet, but to one of the most efficient and productive devices out there. This lets you use a lot of different editing software for the photos without having to worry about the device slowing down.

Highlighted Features
Can be used in a laptop, studio and tablet mode
3-inch screen gives a wide space for creative work
Battery life extends up to 10.5-hours from a single charge
10th Gen Intel Core Processor makes it fast and efficient
USB-A and USB-C ports increases the connectivity options
The Huawei + Harman Kardon MediaPad M3 is the perfect entertainment tabletthat also doubles as your editing buddy when you are working on photos. It features an 8.4-inch display that lets you carry the device on the go, thanks to the compact size.
With a 32GB storage, it comes with a lot of space to store all the raw and edited photos too.
The display plays a large part in determining which tablets to go for, especially if it is for a photographer. Here you get the 2560×1600-pixel IPS display.
It ensures that you can see and judge the pictures at a high resolution and in the most vibrant colors possible. The better you can see the work and photography, the better the editing will be.
Although as a photographer you have probably experienced very high-quality cameras, the 8-megapixel front and rear cameras on this can be used for smaller purposes and uses when you are not on the job.
Another factor that this tablet is well known for is the sound quality. With the Huawei SWS 3.0 Technology, the tablet gives you stereo speakers to create an audio experience like no other.

Highlighted Features
8-megapixel front and rear cameras capture high-quality natural photos
Stereo speakers deliver theatre-like audios
2560×1600-pixel IPS display provides a bright and vivid screen
Narrow bezel design creates a wide space for work
5.Samsung Galaxy Tab S6 | Best Samsung Tablet For Photo Editing
If you liked the features on the Samsung Galaxy S3, but found the size to be a bit too small, then this one might be able to meet your requirements. It has a 10.5-inch screen, which is bigger than the last one and provides you with a wide space for comfortable edits.
When you are not editing, you can attach a keyboard to this tablet to turn it into a PC. And the S pen is included with the tablet, which comes with a whole range of attractive features itself.
It has a button on the body which lets you take pictures remotely, enables Bluetooth, and can click through presentations without having touch the tablet itself.
When you are done working, you can magnetically attach this Pen to the tab. This enables automatic charging, not to mention also makes sure that you do not lose it.
The internal memory on this tablet is 256GB. While this pretty high, it is often not enough for photographers who have a heap of files to store. In that case, you can use a microSD card to expand the storage up to 1TB.
Highlighted Features
Two in one tablet can transform into a PC using a keyboard
Includes Bixby Voice Assistant for using voice commands
Storage can be increased up to 1 TB with microSD
Dolby Atmos speakers provide an immersive audio experience
Include the S Pen or a better navigation on screen
Tablets For Photographers Buying Guide
Screen Size
Screen sizes for tablets usually start at around 7 inches and go up from there. But for editing, we suggest going for a larger screen which will give you more control over work.
We would like to recommend the highest screen size you can go for, but they also become more expensive this way so we will leave it up to you to find the largest size in your budget. A larger size will naturally be a little heavier, but it will surely be worth it for the amount of space you get and the convenience it provides with the work.
Having a larger screen also means you get to keep more features and edits on the screen simultaneously instead of having to go back or zoom out multiple times.
Storage
When looking for the best tablets for photographers, be mindful of the storage space the tablet has. This is because, besides editing, you will be storing all the raw photos, failed attempts as well as multiple edits, all of which take up a lot of space.
We recommend a minimum of 32GB, and if the budget can be stretched, a 64GB in that case. Also, check to see if the storage can be expanded using a microSD card. This is required for photographers since they can increase their storage space, as well as use it to transfer photos from one device to another, something which happens very often.
Besides storing all your photos, high storage space ensures that the device runs smoothly. This is important because editing requires using lots of different software, which can take up a lot of space and slow down the tablet. Having a high storage prevents this.
Resolution
Resolution is without doubt a very important factor since it decides how well you can see the photos.
An HD resolution lets you see all the details that you have captured through a lens in its finest form. The finer you can see them, the better you can edit them.
RAM
The ram on a tablet is another factor that decides how smoothly the device runs. Tablet RAMs normally range between 1GB up to 6GB on average, and some even more.
Lower GBs are reserved for light use such as browsing the Internet. But for photo editing, you will need something much higher, which is why you should settle for a minimum of 4GB RAM to get a high speed on the tablet.
Stylus
Styluses provide increased control over how you can use a tablet. They are much better than buttons and definitely better than using our fingers on the screen which does not have a lot of precision.
When choosing a stylus, go for non-battery powered styluses that are lighter in the weight. This also makes them easier to handle and maneuver. For the nib, opt for a hard nib, since these provide more details on screen, allowing for better edits
Conclusion
After taking a photo, a photographer has to spend hours to make it worth uploading on the Internet, or showcasing it anywhere for that matter.
All the fancy photos we download online have had hours' worth of work done on them to get them looking so nice and bright. This makes photo editing just as important as a camera to a photographer.
We have simply summarized all the points here so you can take a good look at the best tablets for photographers together. This will make your decision easier and will help you choose the right tablet.