Tablets are on their way to becoming the next essential device that we cannot survive without. Being bigger than phones, yet smaller than a laptop gives them just the right size.They are portable too, and pack all our favorite features from TVs, computers, and our phones, making them a necessity and a must-have.When buying tablets, you will find that they mainly come in two connectivity types- LTE and Wi-Fi. Today, we focus on Wi-Fi and will be discussing how to find the best Wi-Fi tablet for yourself.While tablets are famous, they also come in various types, which makes buying the right one for yourself a bit tricky.In this article, we will be covering all the points that you need to look out for before buying your Wi-Fi tablet. From the must-have features, to a list of the models that we think are worth checking out, complete with a comparison to make your decision easier.
Top Wi Fi Tablet 2021 by Editors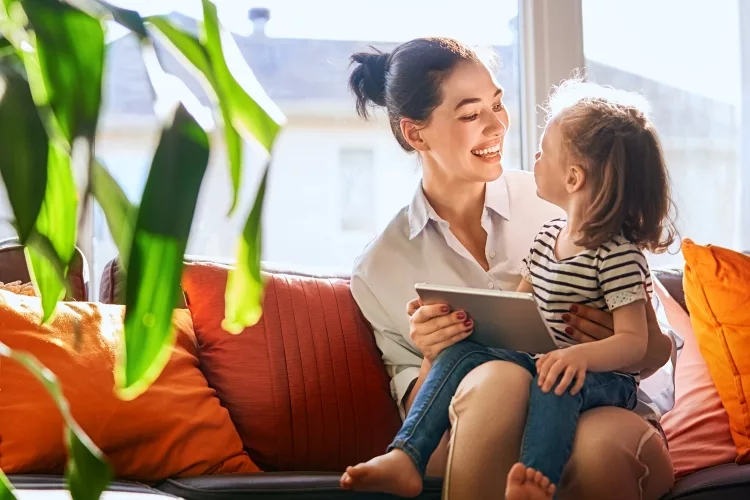 List Of Top Wi-Fi Tablet
2.SAMSUNG Galaxy Tab A (Renewed)
8.Samsung Galaxy Tab A Kids Edition
Comparison Chart For Top 10 Wi-Fi Tablets
| PRODUCT | DISPLAY SIZE (INCH) | RAM | SCREEN RESOLUTION | PRICE |
| --- | --- | --- | --- | --- |
| Apple iPad 9.7 inches | 9.7 | 32 GB | 2048×1536 | |
| SAMSUNG Galaxy Tab A (Renewed) | 10.1 | 2GB | 1200 x 1920 | |
| Lenovo Smart Tab M10 | 10.1 | 2GB | Full-HD 1920 x 1200 | |
| Apple iPad Mini | 7.9 | 512 MB DDR2 | 2048×1536 | |
| Lenovo Tab M10 | 10.1 | 3GB | 1280 x 800 | |
| Vankyo MatrixPad Z4 | 10 | 2GB | 1280×800 | |
| Samsung Galaxy Tab A | 10.1 | 3GB | 1920 x 1200 | |
| Samsung Galaxy Tab A Kids Edition | 8 | 2GB | 1280 x 800 | |
| RCA 11 Delta Pro | 11.6 | 2GB | 1366 x 768 | |
| Contixo V8-2 Kids Tablets | 7 | 1GB | 1024 x 600 | |
Best Wi-Fi Tablet Reviews
1.Apple IPad 9.7 Inches
This is a well-suited tabletfor students who want a lightweight and slim tablet for classwork and light entertainment. Coming with a long battery life of 10 hours, you can easily take this out in the morning, use it through a few classes, and still have juice left on your way back for some music or light reading.
The display is 9.7 inches, which lets you work on it with a widescreen, but yet is small enough to not be a bother to carry. If you want to watch movies, this will give you a great view.
Plus, there is a high resolution too. It further helps to enhance the visuals you see. Colors are brighter, more vivid and you can definitely spot better details.
You will also find a camera on this. Even though taking photos is not a common use with tablets, it is good to have for when you need an extra camera.
The back camera has 8 megapixels which bring out even the most intricate details on your screen. The front camera is an average 1.2 megapixel that gets the job done.
If you want, you can use the Apple pen with this. However, you have to get it separately. If the Apple pen seems too pricy, a handful of other styluses will also work. Simply look out for compatibility.
Highlighted Features
Comes with more than 10 hours of battery life
Can be used with the Apple pencil when needed
The 9.7-inch screen provide a wide display
It is slim and lightweight making it easy to carry
2048 x 1536 resolution provide increased sharpness for video streaming
2.SAMSUNG Galaxy Tab A (Renewed)
This tablet from Samsung comes with a high internal storage of 32 GB, which allows you to store multiple files in the device. And if this is still not sufficient, you can expand the storage using the microSD card. Design wise, this is a solid device that is easy to hold and handle thanks to the slim yet strong build.
You will find that the display is covered in Corning Gorilla Glass 3, which makes the display much stronger, prevents it from breaking easily, and of course, gives you a clear vision.
A lot of times we use pens or styluses on these screens, to draw or take notes. This can create scratches over time, which is why this Samsung tablet comes with an added plastic lip. It helps to prevent these scratches, enabling you to write, take down notes and even doodle or draw when you want.
Although headphone jacks are not used as much nowadays thanks to Bluetooth, this still includes one just in case.
Highlighted Features
Features slim display bezels for a better viewing experience
Comes with a high storage of 32GB
Sports a very thin and lightweight design giving it portability
Includes Corning Gorilla Glass 3 display for a fine finish
Tablet has a plastic lip on top that prevent scratches
3.Lenovo Smart Tab M10 | Best Tablet For Wi-Fi Only
The Lenovo Smart Tab M10 is a very powerful tabletthat gives you speed and fast results. If you are a professional looking for a tablet for work, and you want this speed and precision, then this is a good option for you.
This is possible thanks to the Qualcomm Snapdragon processor and the 2 GB RAM which work together to make this a powerful tablet.
The display size on this is 10.1 inches, which gives you plenty of space to work on. You can freely draw or write, or even watch movies as you go on this with the large screen. Moreover, the display is HD, so you do not only get a large screen, but a brilliant one too!
For a better movie-watching experience, this tablet sports two full range Dolby Atmos speakers that give you surround sound. Normally, we would be using headphones with a tablet, but if you ever want to share or even have presentations on this, the sound system can really come in handy.
Hands-free use is the latest technology we all love where voice commands do the work for us. You can use Amazon Alexa with this when it is docked. It is perfect for you are feeling lazy, or want to create appointments and reminders without having to get up and do it yourself.

Highlighted Features
Tablet comes with speakers built-in for a booming audio experience
Can be turned into a hands-free device with Amazon Alexa
Qualcomm Snapdragon processor makes this powerful for long time use
The 10.1-inch display provides a large screen to work on
Includes a Rear 5Mp camera and front 2MP camera
4.Apple IPad Mini
Apple's iPad mini is one of the finest tablets one can get out there. If you are an Apple fan, you already know what the display quality is like, and this one is no different.
You get the Retina display along with True Tone and wide color. This is on a 7.9-inch screen, which is pretty decent for a mini-tablet. This unique display that you find on almost every Apple device gives you the truest and most life-like colors. The display is sharp, it has clarity and it has depth.
Cameras on most tablets are not the finest out there, but this is quite the exception. On the back, you get an 8MP camera which gives you the clearest pictures and videos. And on the front, there is the 7MP HD camera you can use to FaceTime or take selfies.
Security has always been a high concern of Apple's and here you get the Touch ID and fingerprint sensor as well. It is easy to use and gives you a heightened security on your tablet so others cannot simply grab a hold of it to use it.
Battery life is also impressive since you get 10 hours of use on this. Meaning you can take it to class or work, or simply enjoy movies at one go for a good amount of time.
Highlighted Features
Retina display and True Tone ensure the finest display
Comes with a Touch ID fingerprint sensor for security
Includes a rear 8MP camera and a front 7MP camera
Battery life of up to 10 hours means continuous usage
Stereo speakers are built-in for a complete experience
5.Lenovo Tab M10
The Lenovo Tab M10 is our last tablet today. It comes with the Qualcomm Snapdragon 429 which makes it very powerful and suitable for use in a fast-paced environment.
It comes with a large and spacious screen of 10.1 inches. With this, you can easily take notes or watch movies in landscape mode. Plus, the screen is HD, so besides simply a large sized screen, you also get one that is detailed and has a proper color reproduction.
If you want to complete your entertainment experience from this one device, then you can use the dual front speakers that come along with it. even though this is a pretty slim and compact device, the speakers on this give you a punch with its rich sounds.
For security you have the face recognition system that allows you to be sure about your device, even when outdoors.

Highlighted Features
Qualcomm Snapdragon 429 make this fast and powerful
The 10.1-inch HD screen gives lots of space to work
Storage can be expanded up to 256GB with SD card
Includes face recognition feature for added security
Wi-Fi Tablet Buying Guide
Display Size
The display size you should go for depends a lot on your preference and need. Most tablets start around 7 inches and keep getting bigger.
If your primary purpose is entertainment, we suggest you opt for the largest screen you can get your hands on. Those will give you the finest screen in landscape mode when watching movies or streaming videos.
If you seek portability where you carry this to work or school, opt for a medium-size which is easy to carry, yet give you enough space to work on. We do not recommend small sizes for work, because it can result in eye fatigue.
For children, on the other hand, you can go for smaller sizes, since they do not perform eye intensive work like staring at a white MS word document, which is what mainly tires the eyes.
Display Resolution
When you are looking for the best tablet with Wi-Fi, be sure to check out the display resolution of the model. Even though these are smaller than laptops, newer models give you brilliant resolutions that enhance your video streaming experience.
If you buy this for entertainment, opt for HD resolutions which give you a lot of clarity and definition. But at the same time, these are costlier as well.
For work purposes on the other hand, where you mostly write, take notes or check your mail, you can settle for a lower resolution without finding any significant change in the visual quality.
Operating System
When you are looking for tablets, most models will either be Google's Android or Apple's iOS. These two dominate the tablet market, and both offer really good specs too. It is important to look at the operating system because this mainly determines how well your tablet functions and runs over the long run.
Choosing between Android and iOS boils down a lot to personal preference. Avid Apple fans will opt for the iOS because they are more used to it, and can connect the tablet to other devices more easily. The same applies to Android users too.
But what you need to watch out for is the version and upgrades. Having an operating system that you can upgrade means you can keep adding new features as they come, and it also helps to protect your device from viruses and keeps them running for longer.
When buying, try to go for the latest versions available. These ensure you that you have high security and can use all the latest apps. Although older versions can come cheaper, a version too old will be troublesome to use, since it will not be compatible with newer technology and apps, and will slow your tablet down.
Connectivity
Connectivity options are important because you want to be able to connect your device to third party accessories.
Sometimes an earphone, at other Bluetooth speakers, and of course the USB port to connect to your laptop is a must-have.
The more ports you have the better. It might seem like a burden at times, having so many ports, but they all come to good use.
Conclusion
If you have reached this part of the article, we assume you have read the article. although it takes a little while to get to know all these various features and types, it is good to research that is worth your time.
It means that you understand what you are buying, and your purchase is a long term one where you can enjoy your device for years to come.
We hope this has been a helpful guide in your quest to finding the best Wi-Fi tablet out there. Every model picked out here are good in their own respective ways. All you have to do is find the right one for you.