Picture this, you are out and about on a bright sunny day and suddenly it starts to rain. That might not have been a problem couple of years ago, you might have even gotten wet in the rain and have a great time.
However, times are now different. We carry a lot of electronic devices with us, most of which do not do well with water. That is why we are reviewing some of the best waterproof tablet devices that you can buy right now.
Editors' Picks for Top Waterproof Tablets 2021
List Of Top Waterproof Tablets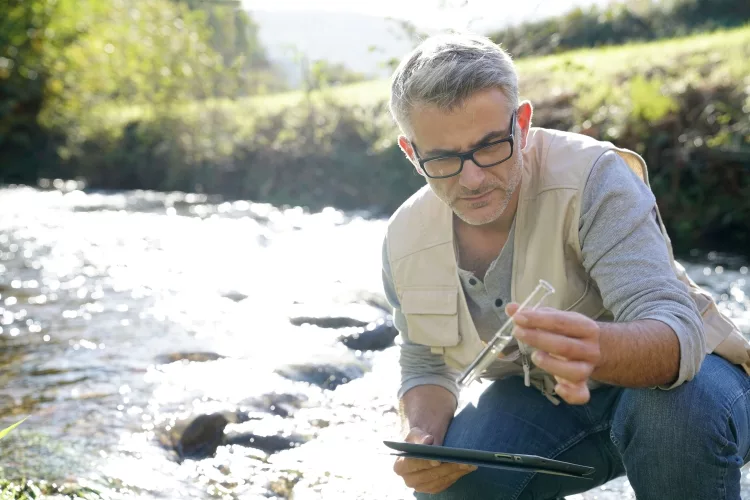 1.Xenarc Technologies 7″ IP67 Tablet
4.Samsung Galaxy Tab Active 2 SM-T397
5.Samsung Galaxy Tab Active PRO 10.1
9.Samsung Galaxy Tab Active 2 SM-T395
Comparison Chart For Waterproof Tablets
| NAME | DISPLAY | IP RATING | OS | PRICE |
| --- | --- | --- | --- | --- |
| XenarcTechnologies 7″IP67 Tablet | 7 inches | IP67 | Android 7.0 | |
| Vanquisher10-Inch Tablet | 10 inches | IP65 | Windows 10 | |
| HiDON 8-inchTablet | 8 inches | IP67 | Windows 10 | |
| Samsung GalaxyTab Active 2SM-T397 | 8 inches | IP68 | Android 9.1 | |
| Samsung GalaxyTab ActivePRO 10.1 | 10 inches | IP68 | Android 9.0 | |
| Vanquisher Tablet | 7 inches | IP67 | Android 8.1 | |
| Vanquisher TabletWindows 10 Pro | 8 inches | IP67 | Windows 10 | |
| Lenovo SmartTab P10 | 1 inches | N/A | Android 8.1 | |
| Samsung GalaxyTab Active 2SM-T395 | 8 inches | IP68 | Android | |
| WinBridgeTablet S933L | 7 inches | IP67 | Android 5.1 | |
Best Waterproof Tablets Reviews
1.Xenarc Technologies 7″ IP67 Water-Resistant Tablet | Water Resistant Tablets
Working with a budget when it comes to purchasing tech can be a challenge. Fortunately, this tablet from the guys over at Xenarc Technologies has you covered.
Their 7" IP67 tablet features superb waterproofing. As you can probably tell from the product name, it is IP67 rated. It is rated for 30 minutes of submersion in 1 meter of water. That is quite good if you ask us.
Apart from the fantastic waterproofing, you also get other features. This tablet runs on Android, version 7.0 Nougat to be exact. Although this is an older version, it does a decent job for the day to day tasks.
The touchscreen is 7 inches of capacitive ruggedness. It features great sunlight legibility along with support for gloves and water spray.
One of the more frustrating experiences I had with rugged tablets is the lack of glove support. Fortunately, you can work with one just fine with gloves. It is responsive and quite snappy. The snappy feel is aided by its quad-core arm processor clocked at 4.5Ghz. coupled with 3GB of RAM. The processor and RAM combo are enough to give you adequate performance throughout the day.
The large 9,650 mAH battery provides plenty of juice for it to keep on going as well. Overall, quite a good option for people with budget restraints.

Highlighted Features
IP67 water-resistant gives you 30 minutes of submersion
Glove support lets you use the device even with gloves on
Adequate specifications ensure it runs smooth and snappy
2.Vanquisher 10-Inch Tablet
If your needs are more professionaland having a full-blown Windows 10 operating system is what you need, take a look at this one. Equipped with a 10" screen and Windows 10 Pro, this tablet is for doers on a budget.
There are two versions you can choose from - one with a sunlight legible screen and one without. The sunlight legible one is much better for outdoor use.
It comes with an IP rating of IP65. It should be pretty decent if your tablet gets dropped in a pool or you happen to be caught in the rain.
The capable Windows 10 Pro software is powered by a quad-core processor that should keep the desktop-grade software like word, excel and others like a charm.
Want to go fully wireless? You can, with this one. Equipped with full 4G LTE and 2.4G and 5.0G WiFi, you can take the tablet anywhere and still be connected to the internet.
If your work requires you to have some extra peripherals or super-fast internet, the built-in ethernet port and the USB port is going to be very handful. This tablet is a full-blown computer, so whether it is work or entertainment, you'll have a very enjoyable experience with this tablet.
The large 10,000 mAH battery offers plenty of battery backup to keep you going for a long time. Great productivity, water-resistance and a long-lasting battery makes this waterproof tablet a great balance for portability and performance.
Highlighted Features
IP65 waterproof rating should be adequate for a minor dip in the pool
Full-fledged Windows 10 lets you do more
Large display with powerful specs makes it a joy to use
3.HiDON 8-Inch Tablet
This HiDON 8-inch tablet gets you ruggedness and waterproofing in a compact form factor. With an 8-inch HD display, this tablet features full-fledged Windows 10 operating software.
That means you have access to all the applications you are used to on your computer. Being productive on the go is as easy as it gets with this one.
As for the waterproofing, it's rated IP67. We like this a bit more than our previous model for better waterproofing. The rugged build means you are somewhat protected from drops as well as liquids.
As for the specifications of the tablet, it features modest specs that shall get the job done without much slowdown. There is 2GB of RAM and the intel processor keeps the software running smoothly.
It is packed with all the must-have connectivity features that you would need. From Bluetooth, 3G LTE and GPS, it has them all. Portable, adequately powerful with a full-blown operating system - this tablet is a great option for those looking for on-the-go productivity on a budget.
Highlighted Features
Portable and lightweight build allows you to easily carry the tablet around
Respectable IP67 rating gives this table impressive water resistance
Good connectivity and quad-core processor
4.Samsung Galaxy Tab Active 2 SM-T397 | Waterproof Android Tablet
Samsung is the market leader of Android phones and its Android tablets follow the same high-grade pedigree. Great build with ample features and performance make this Galaxy Tab Active 2 a great choicefor a waterproof tablet.
This 8-inch tablet is certified IP68 water-resistant. That is the highest rating so far in this roundup. This tablet can be underwater for 30 minutes in 5 feet of water. Apart from stellar water resistance, it features military-grade ruggedness.
Another cool feature is the glove support. If you happen to live in a cold climate where gloves are almost a necessity, you are not going to be facing any problems with these. The screen stays completely responsive as well when it is wet or in the rain.
The tablet does not sacrifice performance for ruggedness either. Equipped with a powerful processor, this one has a newer version of Android- Android 9.1.
There are a couple of other creature comforts as well. You have an 8MP camera. With the help of Google ARCore and AR Assist, you can get some pretty nifty and useful AR work done with the tablet.
As for biometrics, you get facial and fingerprint recognition. So, unlocking the tablet is just a breeze. For people who need no-compromise security features, Samsung's Knox is here to keep all your data locked away safely.
Highlighted Features
Newer Android version
Portable and lightweight for easy carrying
Great AR features and security options to protect your sensitive data
A high IP rating of IP68 gives you great water resistance.
5.Samsung Galaxy Tab Active PRO 10.1
This is a no-compromise and high-performance Android waterproof table, with all the features you would need for work and play.
A superb option for someone who wants a large screen on the go. The large crisp 10-inch touchscreen comes at a resolution of 1920 x 1200 pixels. Any content looks very sharp and crisp with good color representation.
This one features the same IP68 water resistance with the convenient S Pen. The S Pen lets you draw and interact with the interface with ease. Use it to jot down quick notes or make illustrious graphic art - the choice is yours.
You do not need to worry about the build either. Military-grade ruggedness gives you a solid outer body that shall hold with the day to day tear pretty well.
As mentioned, it is an Android tablet. The version is 9.0 Pie, meaning you get all your favorite apps and security updates. The tablet can go on as long as you want it to. The large battery is enough to power it for an average of 15 hours.
A bonus we quite liked is the programmable button. You can map the button to your most used apps.

Highlighted Features
Large crisp touchscreen puts your content front and center
IP68 rating with high water resistance
Powerful processor with S Pen features
Programmable button lets you open your most-used apps in a jiffy
Waterproof Tablet Buying Guide
Operating System (OS)
A tablet should fit your specific needs and requirements perfectly. That is where the operating system comes into play. Mostly operating systems are a deeply personal choice. You can go with an iOS device, Android or even Windows tablets. Each has its own set of pros and cons.
iOS is known to be more user friendly with a large range of quality apps. Whereas Android is the more versatile option with tons of customizability. Windows tablets are some of the odd bunch - they can be powerful yet lightweight. Some even feature full-blown desktop Windows versions.
Screen Size
If you are looking to buy a waterproof tablet, you will probably want to carry the thing with you. Getting an overly large tablet might not be the best idea here. There are different size options for you to choose from. What it will come down to is how portable you want it to be.
Waterproof IP Rating
Paying attention to the waterproof rating of a tablet is a good idea when looking into water-resistant tablets, don't you think so? IP rating or Ingress Protection is a certification that tells you how water resistant a particular tablet is.
IP ratings are done with two numbers after the letter 'IP' - like IPXX. The first number represents the dust protection while the second number gives you the waterproofing rating. The best tablet with waterproof features usually comes with IP67 or IP68.
Processor And Battery
Power is important. Both computational power and battery longevity. A super-powerful tablet with a mediocre battery life will do you no good. This is also true the other way around. A long-lasting but a slow tablet can be quite frustrating to use.
RAM And Internal Storage
RAM is important to give you a smooth experience. Adequate RAM aids the tablet to keep more apps loaded in memory. This makes it easier for you to hop in and out of apps quickly. Get one with ample storage as well. Last thing you want is to run out of space after a couple of hundred vacation photos and HD videos.
Frequently Asked Questions (FAQ)
Is There A Waterproof Tablet?
Yes, numerous tablets come with an extremely high waterproof rating. The top-notch waterproof tablets in the market are mostly rated IP67, which means that the device can be submerged under 3 feet of water for almost half an hour. These waterproof tablets are highly durable and ideal for use in soggy weather.
Is The Galaxy Tab A Waterproof?
Multiple Galaxy A tabs available in the current market are waterproof and snow proof. The Galaxy Tab Active PRO and the Galaxy Tab Active3 offer the most effective waterproofing and are highly rated. These units come with IP67 rated waterproofing, so the Tabs will remain safe even in extremely rough weather.
Is Samsung Tab A 10.1 Waterproof?
The Samsung Tab A 10.1 is not certified by IP or MIL-STD for being waterproof. So there is no real evidence that the product will resist water from damaging the motherboard. However, it is somewhat splash proof since its SIM card slots' interior is covered with a rubber wrap.
Is The Amazon Fire Waterproof?
Yes, the Amazon Fire is water-resistant. This tablet has a waterproof rating of IPX8 which means it will be able to withstand up to two meters of water for almost an hour. So, with this device, you can watch movies and browse the web in any weather condition.
Conclusion
These are some of the best waterproof tablets you can find in the market right now. Each equipped with different features, tailored for different kinds of needs. But one thing is common, QUALITY.
Sort out your preferences, check the products from the comparison chart. Hopefully, you'll find the ideal one for your requirements from this list.