Whether at home or on the move; for entertainment or professional purposes, tablets are a godsend in terms of their advanced features and convenience. And among all the popular brands ruling the market, Lenovo is also a brand we know and trust.
This brand could easily be your ideal choice if you are on the scour to obtain a uniquely innovative device within a budget you can afford. Also, unlike most brands, choosing your model out of them all can be far less daunting as each model is unique in their own way.
Hence, none of them feel like slightly-altered clones of some other models. So those of you looking to buy a Lenovo tablet, today is your lucky day!
We are about to review some of the current best Lenovo tablets along with some buying tips to aid your forage of acquiring the perfect gadget.
Editors' Picks: Top Lenovo Tablets 2021
List Of Top Lenovo Tablets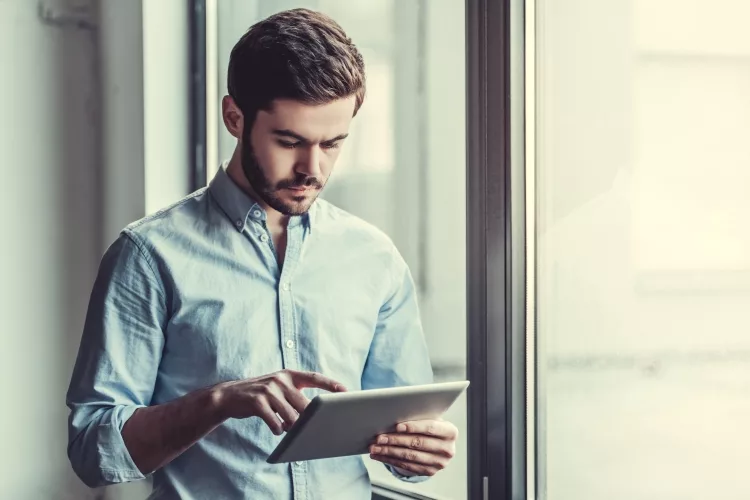 2.Lenovo ThinkPad X1(20KJ0017US)
Comparison Chart For Top 8 Lenovo Tablets
| PRODUCT | ROM; RAM | SCREEN | SCREEN RESOLUTION | PRICE |
| --- | --- | --- | --- | --- |
| Lenovo SmartTab P10 | 64GB with 256GB expandability; 4GB | 10.1 inches | 1920 x 1200P FHD | |
| LenovoThinkPad X1 | 256GB; 8GB | 13 inches | 3000 x 2000P | |
| Lenovo Miix510 | 128GB; 8GB | 10.2 inches | 1920 x 1200P | |
| Lenovo IdeaPadD330-10IGM | 128GB; 4GB | 10.1 inches | 1280 x 800P | |
| LenovoYoga Tab | 16GB; 2GB | 10.1 inches | 1280 x 800P | |
| Lenovo Tab 4 | 16GB; 2GB | 8 inches | 1280 x 800P | |
| Lenovo YogaTab 3 Pro | 64GB; 4GB | 10.1 inches | 2560 x 1600P | |
| Lenovo Miix630 | 128GB; 4GB | 12 inches | 1920 x 1280P | |
Best Lenovo Tablet Reviews
1.Lenovo Smart Tab P10
This model features a 10.1-inch screen with a full HD 1920 x 1200P resolution. Powered by strong Qualcomm Snapdragon 450 processor, it possesses Android 8.1 Oreo OS. Hence, you can expect to enjoy the most efficient and lag-free performancewhile enjoying the best of Android.
You will be able to use your fingerprint to sign into a profile and this fingerprint lock can be assigned by numerous users with their separate profiles. It is equipped with four Dolby Atmos speakers at the front for the most spectacular and immersive audio surround sound.
Your life can be made a whole lot easier with a hands-free usage experience via voice control with the built-in Amazon Alexa. The device also comes with the smart Lenovo Dock speakers with full range, room-filling, and booming clear audio.
The device is super sleek and effortlessly portable to carry with slim bezels and a weight of only 2.1 pounds. It comes with an awesome RAM capacity of 4GB and a storage space of 64GB which comes with an amazing expandability of 256GB.

Highlighted Features
Fingerprint lock for easy sign-in for multiple users into separate profiles
2-in-1 device capable of being used both in tablet and dock mode
Built-in Amazon Alexa for hands-free use
4 powerful Dolby Atmos speakers
2.Lenovo ThinkPad X1(20KJ0017US)
Powered by Intel Core i7 8650U 1.9GHz processors, this device possesses a 3000 x 2000P resolution IPS screen with LED back-lighting. Versatile on its own as a tablet, this device can also be used as a laptop by attaching a keyboard. It possesses a Windows 10 Pro OS and is super easy to carry weighingonly 2.8 pounds.
This model is ultra-durable and it's not just empty promises. It has been rigorously tested in opposition to 12 military-standard requirements to guarantee so. A Corning Gorilla Glass protection on the display adds further protection.
The device also comes with an amazing day-long battery capacity to last you up to 9.5 hours. The Modern Standby will allow you to further maximize its longevity by enabling you to adjust and change brightness levels and states of power usage.
This model also features easy and safe security features including fingerprint unlock and face recognition. A discrete Trusted Platform Module (dTPM) also protects your data further by heavy encryption. The device is also enabled with Fast Identity Online (FIDO) to provide three layers of protection on your online activities.
Built-in Amazon Alexa will also enable you the luxury of a hands-free usage. The device has a spectacular 8GB RAM for desktop-grade performance and a massive 256GB storage space will effortlessly manage all your files; light and bulky alike.

Highlighted Features
3 Thunderbolt ports to connect HD monitors & high-end devices
Military standard tested durability
Advanced security features including FIDO for online security
Modern Standby for adjusting power usage to maximize battery life
3.Lenovo Miix 510- 80XE00H3US
This model from Lenovo features a wide 12.2-inch screen with a high full HD 1920 x 1200P resolution for the most amazing home-theatre-like visuals. This 2-in-1 model comes with a separable keyboard to provide you the most comfortable angle with its adjustable hinge of up to 150 degrees.
It will effortlessly enable you to power through your tasks seamlessly with its 7th Gen processors of Intel Core i7. The device is also comfortable to carry around and use even en-route weighing less than 3 pounds. Your productivity will know no bounds day long with its impressive 8 hours' battery life.
Its removable keyboard is back-lit and can function as a case when not in use. It can also easily duplicate the feel of laptop-typing close enough with its key travel of 1.5mm. The device possesses a 5MP rear and 2MP front cameras for capturing all the things you love or need.
The microphone of dual-array along with built-in technology for noise-cancellation will facilitate undisturbed video calls whenever and wherever. An 8GB RAM will back you up seamlessly for enhanced multitasking without lag. It also possesses an alluring storage capacity to 128GB.

Highlighted Features
Hinge adjustability up to 150 degrees
5MP rear and 2MP front cameras
Microphone of dual-array & built-in technology for noise-cancellation
Powerful Dolby speakers
4.Lenovo IdeaPad D330-10IGM
Possessing a Windows 10 Home OS and powerful Intel Pentium Silver processors, this device has it all for you to say goodbye to inadequate notebooks for good. The Lenovo Active Pen will allow you to write or draw away with impeccable precision on the screen with its high-pressure sensitivity nibs.
This device can serve both as a laptop and a tablet due to its effortlessly removable keyboard. It has a 10.1-inch screen with a phenomenal HD 1280 x 800P resolution for a spectacular viewing experience. With its marvelous day-long battery life o up to 12 hours, there would be no more hassles of recharging.
The device is also conveniently portable with sleek dimensions of 2.8 x 7.8 x 10.5 inches and a weight of 3.65 pounds. Along with numerous ports, it also possesses a USB Type-C port for charging or transferring files speedilyto your desired devices. It comes with an impressive 4GB RAM and 128GB storage space as well.
Highlighted Features
Can easily replace notebooks with the Lenovo Active Pen
Marvelous day-long battery life up to 12 hours
USB Type-C port for charging or transferring files
5.Lenovo Yoga Tab ZA0H0064US
Whether it's in tilt, hold, stand, or hang mode, this device can be used in all ways for maximizing your comfort and versatility. It possesses an Android 5.1 Lollipop OS and is run by powerful Qualcomm Quad-core Snapdragon 212 processors. A 10.1-inch IPS screen with 1280 x 800P resolution can deliver gorgeous visuals.
The device features an exceptional 8MP camera which is rotatable up to 180 degrees. You will be able to enjoy the most cinematic experience while watching your favorite movies or playing casual games with the immersive Dolby speakers. The high-resolution IPS display will also ensure lower stress levels on your eyes.
Uber-portable weighing only 1.3 pounds, this device comes with a jaw-dropping battery longevity 18 hours. One of the most exceptional features of this model is its Lenovo AnyPen technology. This will enable you to use any device near your hand like a pen instead of specified styluses.
So whether it's a spoon handle, a carrot, knife, or anything pointy, you'll be able to write or paint away effortlessly as you would with a pen. The device comes with a standard 2GB RAM along with a basic 16GB storage memory to handle all your casual requirements.
Highlighted Features
8MP camera which is rotatable up to 180 degrees
Phenomenal battery longevity 18 hours
AnyPen technology to allow almost any object to be used as a stylus
Gorgeous visuals from every angle and any lighting
Lenovo Tablet Buying Guide
Unique Specs
Lenovo tablets feature some unique features which is one of their most alluring aspects. Hence according to your requirements, choose your desired unique features.
There are models with special features such as AnyPen Technology, Thunderbolt ports, Amazon Alexa, Dolby Atmos speakers, rotatable cameras, military-grade durability, insane battery longevity, advanced security options, etc.
Hence, choose your gear according to the features that can serve you most within your budget.
Screen
The size of the screen you should choose entirely depends on your convenience and portability. Larger models are understandably more comfortable and effortless to use while some prefer compact models for enhanced portability. Hence, make your choice accordingly.
You can also opt for models with additional facilities such as with Corning Gorilla Glass protection, IPS displays for lower glare levels, eye-protection technologies such as blue-light filters, auto-brightness adjustability, etc.
All things considered, the first target should always be to acquire the model with the highest resolution within your budget. This is because it is what will determine the quality of the visual.
Storage And RAM
The device's storage capacity is crucial for storing all your apps, app data, and files. So choose a storage capacity depending on the type of files you intend to work with or store more frequently. 16-64GB capacities can be standard for your basic usage.
But if you intend to use the device for advanced purposes such as photo editing or drawing, opt for larger capacity models with around 128-512GB. This is mainly because you are likely to work with more heavy or bulky files.
The RAM has a lot to do with how smoothly your device runs without lagging and the extent of seamless multitasking it enables. Hence, the higher the RAM capacity, the better the device runs without lag, and the more efficiently and smoothly you can multitask.
Battery
The key reason behind getting a tablet is its portability and specs, which needs to be backed up by sufficient battery power to support you day long on the move. Nothing would be more frustrating than your productivity getting jeopardized just by a dead battery.
The best Lenovo tablets come with quite impressive battery capacities to last even up to an astounding 20 hours. For more heavy-duty usage and a super-mobile work/lifestyle, choose the models with these awe-inspiring battery longevities. Otherwise, opt for standard 8-9 hour capacities.
Conclusion
With this newfound knowledge of all things Lenovo, it can be safe to say that this brand could easily become your dream brand.
With knowing the factors to consider while making your buy, choosing the best Lenovo tablet should be a child's play are now.
The possibilities of what you can achieve with these gadgets are huge, so delay no further and make that purchase.