As technology continues to evolve, so does our ways, and bookworms are no exception. From carrying and storing hundreds of books, to having one simple device to store it all, tablets are very popular amongst people who love to read.
They let you store a great number of books and other materials, make it easy to adjust the light when you are reading in the dark, and is a must-have for anyone who likes to travel a lot.
While there are Kindles for this exact purpose, they fall into a very specific format, which can be tough for people who like versatility in their devices.
This is why today we are going to talk about the best tablets for PDF reading. Being a tablet, they include a lot of features that not only help you read, but cater to other entertainment or work purposes when required too.
Top Tablets for PDF Reading 2021 by Editors
List Of Top Tablets For PDF Reading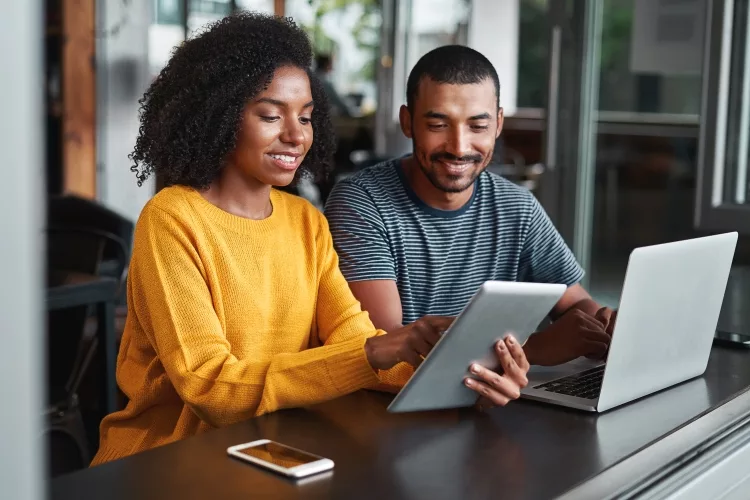 6.Lectrus Oreo Go Edition Tablet
Top 10 Tablets For PDF Reading Comparison Chart
| PRODUCT | RESOLUTION | DISPLAY | STORAGE | PRICE |
| --- | --- | --- | --- | --- |
| Microsoft SurfacePro 6 | 2736 x 1824pixels | 12.3-inchPixelSenseDisplay | SSD 128GB/256GB/ 512GB/1TB | |
| Fire HD 10Tablet | 1080p full HD | 10.1 inch | 64 GB | |
| Apple iPad Air | 1920 x 1080pixels | 10.5 inch | 64/ 256 GB | |
| Apple iPad | 2160 x 1620pixels | 10.2 inch | 32/ 128 GB | |
| Samsung GalaxyTab A | 1920 x 1200pixels | 10.1inch | 64 GB | |
| Lectrus OreoGo EditionTablet | 1280 x 800 HD | 10.1 inch | 16GB | |
| Lenovo Tab 4Android Tablet | 1280×800 pixels | 10.1 inch | 16GB | |
| Apple iPad Pro | 2732 x 2048pixels | 11 inches | 64GB | |
| VankyoMatrixPad Z4 | 1280×800pixels | 10 inches | 32 GB | |
| Dragon TouchNotepad K10 | 1280 x 800pixels | 10 inches | 32GB | |
Best Tablets For PDF Reading
1.Microsoft Surface Pro 6 | Best Tablets For Reading
Catering to professionals, students, and creators, this is a device made for all. Sporting versatility in its design, you can use this as a tablet on the go to read your PDF, as a laptop in class or work, or in-studio mode when working on creative content.
All you have to do is open the built-in kick stand and add the cover to turn this into a laptop, or lower your kickstand at 15 degrees and add on the Surface Pen to use in studio mode.
This tablet comes with a long battery life which lets you use this for 13.5 hours straight, without needing to charge it in between. Perfect for professionals who constantly have to be on the run and can have a device that works throughout the day.
Besides having great features, it is also a looker. You can get this in either a bold black or platinum, both of which look stunning on the device.
Highlighted Features
Can be used in a laptop, tablet and studio mode
Surface pen makes it easy to use
Versatile surface arc mouse changes shape according to need
Slim and lightweight makes it easy to use on the go
Long battery life of 13.5 hours
2.Fire HD 10 Tablet | Best Tablet For Reading PDF Files
The Fire HD 10 Tablet comes with a bunch of lovable features which makes this one of the finest tablets in the market today. It sports a widescreen of 10.1 inches that gives you ample space to open up your PDFs and read in peace.
You also want good storage in these devices, so you can keep all the books and documents you want without having to delete and insert new ones.
Here you get the options of either a 32 GB or 64 GB of internal storage. If by chance you do end up needing more, you need not worry because the storage is expandable up to 512 GB when you use a microSD card.
Processors play a big part in the performance of a device. The 2.0 GHz octa-core processor alongside the 2Gb Ram ensures that your device runs fast and smooth, so you get a proper reading experience.
Highlighted Features
Full HD display makes reading more comfortable
Can be used up to 12 hours straight
Hands-free use is possible with Alexa
Includes front and rear-facing cameras with 720p recording
Micro SD enables external storage up to 512 GB
3.Apple IPad Air | Tablet For Textbooks
With the Apple iPad Air, you get a super lightweight and compact devicethat is just perfect for all those who love to travel and read. The design and size make this easy to carry, grip and hold on to for long periods of time without feeling any fatigue in the arms.
The display size on this is 10.5 inches, which is perfectly suitable for reading. Furthermore, since this is a product from Apple, you get the Retina Display that comes with True Tone and wide color. No other device gives you a display that is this accurate and vibrant, making it a fine choice.
For increased security, you get the touch ID fingerprint sensor. Now you do not have to worry about people picking up and using your device without consent.
If you want to use this for other entertainment purposes too, you will want speakers, and this has it. the stereo speakers make it easy to play music or stream videos whenever you want.
Highlighted Features
Retina display provides true color for the finest visuals
Back and front camera provides HD recording
Tablet includes stereo speakers
Comes with a battery life of 10 hours
Fingerprint sensor and Touch ID included for increased security
4.Apple IPad 10.2 | Best Tablet For Reading Pdf Textbooks
Another pick from Apple, this is the 10.2-inch iPad. Once again you get the Retina Display since this is an Apple product, ensuring that display and visuals are the finest of its kind. But that is not all.
The tablet also features a rear camera with 8 MP, and a front camera with 1.2 MP. This lets you use Face Time, or any other video chatting app for video conferencing on the go. Features like these make this tablet an optimum choice for professionals who are always on the move.
Another factor that makes this suitable for carrying or traveling is the long battery life. You get 10 hours on this, which enables you to go through an entire day's work without having to pause and recharge.
Professionals are precise about their security, which is why this one has the Touch ID Fingerprint Sensor like most Apple devices. It makes sure that unwanted hands stay away from the device, and reduces the chances of theft as well.
Highlighted Features
Touch ID fingerprint sensor makes it secure
Stereo speakers are included for a full-fledged entertainment setup
Battery life is 10 hours on continuous use
Retina display provides clarity while reading
Can be connected to smart keyboard if needed
5.Samsung Galaxy Tab A | Best Tablet For Viewing Pdf Files
One of the very first things we notice about the Samsung Galaxy Tab A is the bezel. Even though this is a 10.1-inch display, because you get thin bezels, the display seems larger than most of equal size. The corner-to-corner full HD display is one of the key features that users love.
Besides that, even though this comes in a sleek metal design, it still manages to be lightweight, making it travel-friendly.
For a complete entertainment experience, you will always want devices that pack all features, like speakers. This one has the Dolby Atmos Surround sound that helps to fill any room with your favorite tunes.
Coming to the battery power, you can binge read or watch movies straight for 13 hours without needing any charge breaks. Even though you might not actually read for 13 hours at a go, this just goes to show that the tablet packs a lot of power and a really powerful batteryto keep it running.
Highlighted Features
Minimal bezels make it easy to read
Dolby Atmos surround sound included for complete entertainment
Up to 13 hours of battery power for continuous use
Micro SD card lets you expand storage up to 512 GB
Includes both front and back camera with autofocus
PDF Reading Tablets Buying Guide
Display
The display is one of the main factors to look at when buying tablets. Since this is the main interface, you need to look at the resolution, brightness levels, and touchscreen quality before purchase.
A larger display is more suitable for reading, since you can hold more pages in one screen, and it is more comfortable to the eyes.
Besides reading up on PDFs, if you wish to use the tablet for other entertainmentpurposes too, check out the color accuracy and contrast which will allow you to stream videos.
Weight And Size
While weight is usually not a deciding factor for electronic devices, it can be a big factor to consider when it comes to tablets. You need to think about how long you plan on reading on this, how long it will stay in your hands, and how long you can withstand the weight while having a good grip, without arm pain.
The size should be one you can easily hold even with one hand if required. Too big and it might not fit your hands, too small and it can put pressure on the eyes while reading. This really depends on your hand size, so make sure to double-check this before buying.
Weight-wise, you need one that is light enough for you to hold on to for long periods of time, but not so light that it breaks easily. If you like to read on the road, you need to consider this. You might even need to hold on to it for an hour at times when reading.
Battery Life
Whenever you are buying a handheld device that you have to use without wires, battery lives must be checked out prior to purchase. You want to be able to read for long times, indoors or outdoors without having to charge this in between.
Even if it is for work purposes, having to continuously charge the tablet can disrupt your workflow. Some of the highest you will get in terms of tablets is 14 to 16 hours. Try to go for this, and if your budget is a little short, compromise up to a few hours at most.
Software
Every software has its pros and cons. What you decide to get depends solely on what you prefer. The iOS software for example is one of the finest out there. It has increased security and is not susceptible to malware.
However, this also makes it more expensive. If you use Apple devices all around, this is a good choice, since iOS software is not compatible with most third-party devices.
If you are on a budget, you can go for Android or Windows. They are highly compatible with third-party software and devices and can be used everywhere. But they do not have the highest security, you might need to install extra anti-malware software if you think you are being exposed to viruses online.
Waterproof
When on the market for the best tablet for reading PDF, always look for ones that are waterproof. Even though you might not drop this into a pool directly, you still need to know if it can withstand accidental splashes. And if you like to read in your tub, or by the beach, this is a must-have in your device.
How much water it can withstand is measured through their water-resistance level, which you should check before buying. The higher the resistance, the more water it can withstand. Some will even survive after a fall into the water if they have a high resistance.
Conclusion
If you are here, we expect you have gone through our little list. We have tried to include the top models in the market today which would be favorable for reading while hosting other features too.
If this is your first time buying a tablet, we suggest you carefully look at the guide. It provides all the details you need to know and factors you need to look out for before buying your first tablet.
We hope this has proven to be a helpful guide in finding the best tablet for PDF reading. Take a quick look, and you will be able to find the right one suited for your specific needs.