Once upon a time, touchscreen laptops used to be a thing for elites. But thankfully with time these have become a lot more accessible and come at brilliantly cheap prices so everyone can get their hands on them, quite literally in this case.
If you want to get a good laptop with a touchscreen, look no further than this little guide here. It covers everything you need to know before buying the best touch screen laptops under 300$.
You do have to keep in mind that 300$ is not a lot, hence you will have to sacrifice in a few places to get a laptop with a touchscreen. This is usually the display size and storage, which are small and low. But they are worth what you pay, and definitely durable.
You will also find a lot of Chromebooks in this since it can incorporate the higher tier features at a small price.
Top Touch Screen Laptops Under 300 2021 by Editors' Picks
List Of Top Touch Screen Laptops Under 300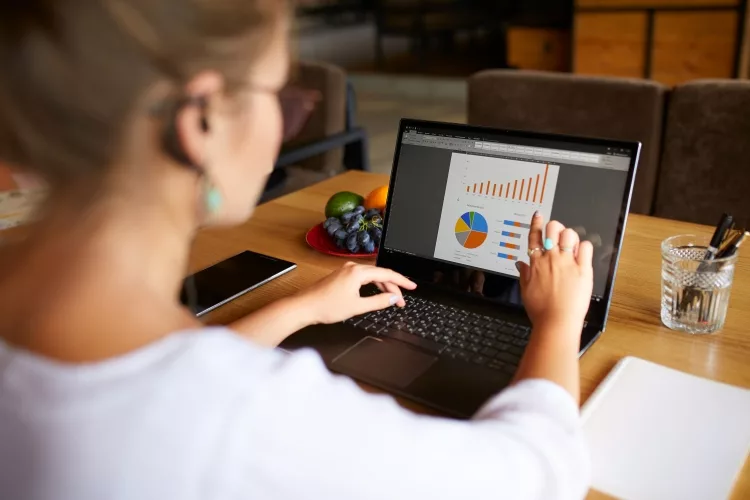 Comparison Chart For Top 5 Touch Screen Laptops Under 300$
| PRODUCT | DISPLAY | CPU | BATTERY | PRICE |
| --- | --- | --- | --- | --- |
| Acer Chromebook Spin 311 | 11.6-inch HD | Intel Celeron N4020 | 10 Hours | |
| Jumper EZbook X1 | 11.6-inch Full HD | Intel Celeron | 5 Hours | |
| Lenovo Thinkpad Yoga 11e | 11.6-inch HD | Intel Quad Core N3150 | 6 Hours 22 minutes | |
| ASUS VivoBook Flip | 11.6-inch HD | Intel Dual-Core Celeron N3350 | 8 Hours | |
| RCA Cambio 2-in-1 | 10.1-inch (1280 x 800) | Intel Atom Z8350 | 5 Hours | |
Best Touch Screen Laptops Under 300$ Reviews
1.Acer Chromebook Spin 311 | Best Laptop For Under 300$
300 dollars is not the most ideal budgetfor laptops, but sometimes you can get exceptional finds withing this price, amongst which this Chromebook Spin 311 happens to be one of the finest.
The display is 11.6 inches and has an HD resolution. This is a great pair, where you do not get to see the lack of Full HD since the size is smaller than most.
Other than that, the touchscreen is also made from an Antimicrobial Corning Gorilla Glass. It is damage resistant, and lets you work with all your might, use a stylus pen and your fingers, without ever having to worry about damaging the screen from overuse.
Moreover, it comes with a 360-degree hinge using which you can easily rotate the display all the way around. Fold it completely and use it as a tablet, or do so halfway and use in studio mode, whichever you require at the moment.
For the processor, you have the Intel Celeron N4020, which gives you great value for money. It provides you with enough power to do all your daily tasks, engage in work, and study without any issues.
And thanks to this, the laptop can hold onto battery power pretty well and lasts a whole 10 hours. If you need to move around a lot, this is a good score.
Another brilliant factor is its webcam. This has a wide-view webcamthat supports HDR imaging. With this video chatting and virtual conferencing becomes a lot simpler and more enjoyable since you do not face any visual issues.

Highlighted Features
Intel Celeron N4020 processing unit
Storage and memory are 32GB eMMC and 4GB LPDDR4
Battery life is a great 10 hours
360-degree hinge is attached
The touchscreen is made from damage-resistant Antimicrobial Corning Gorilla Glass
2.Jumper EZbook X1 | Best Windows Laptop Under 300$
If you want a good touchscreen laptop under the 300-dollar mark, and prefer Windows, then check out this Jumper EZbook X1. It really is one of the finest laptops under this price, and you will find out why once you see the full features.
The laptop is super slim, yet strong and durable thanks to the aerospace-grade aluminum alloy body.
Display is of course a touchscreen, and you can twist it in any way you want. Multiple modes come with this, so use it in tablet, laptop, stand, tent, or portable mode, depending on you what you need. Reading, writing, typing, everything becomes easier when you have a customized form for each.
It comes with the Intel Celeron processor, which is known to have good performance and speed. Of course, it is not ideal for higher tier work, but we don't expect gaming from this.
And unlike most cheap laptops, this features brilliant storage space. Not only do you get a 64GB eMMC, but a 64GB SSD along with it. SSDs typically come with pricier laptops, so this is definitely a score.
What makes this stand out from most other similar priced laptops is the graphics processing, which is excellent thanks to the 9th generation HD graphics with a 700MHz frequency.
Because of this, you get to engage in more creative work, play games and get to experience smooth graphics on screen in pictures and animations.
The display is 11.6inches, but with the narrow bezels, it creates a 90% screen-to-body ratio. Plus, it has a 178-degree wide-angle view and Full HD resolution, so you do not have any complaints when it comes to the display.

Highlighted Features
Intel Celeron processing unit
Storage is 64GB eMMC 64GB SSD, memory is 4GB DDR4
Battery life is 5 hours
360-degree hinge is attached
The laptop body is made from aerospace-grade aluminum alloy
3.Lenovo Thinkpad Yoga 11e | Best Laptops For Video Editing Under 300$
Video editing under 300 bucks is not the most practical, but some laptops do have enough power to tackle basic level edits, and this ThinkPad Yoga 11e from Lenovo happens to be one of them.
It boasts an 11.6-inch display that has an HD resolution and an LED-backlit IPS touchscreen.
As a convertible laptop, you can use this as a tablet too, and this gives you more control over how you edit. Flip and fold, or use in tent mode while watching videos, whichever you prefer.
But what we feel makes this a good laptop is the internal factors. There is the Intel Quad Core N3150 processor for fast performance.
Then you have the 128GB SSD, which is a total steal at this price point, given you get a decent space as well as the benefits of an SSD. And these together let you work with minimal or basic video edits.
And the 4GB RAM is a good starting point for beginners. It lets you have a handful of editing applications working, which can prepare you for more complicated work in the future.

Highlighted Features
Intel Quad-Core N3150 processing unit
Storage and memory are 128GB SSD and 4GB DDR3
Battery life is a little over 6 hours
Can be folded to use as a tablet
4.ASUS VivoBook Flip | Best Laptop For Students Under 300$
The VivoBook Flip by Asus is a light and thin laptop with a high battery life, which is why we think this is a good option for students. As a student, you are probably on a tight budget, but require some basic specifications to get your work done. This combines all of that.
You get a dual-core Celeron N3350 processor. We love the Celeron processor for being affordable, yet useful at the same time. While it is not the most powerful, it is certainly enough for college or school projects with some light browsing and entertainment on the side.
Not to mention, this one has a pretty good clock speed too at 2.4GHz, so you do not have to worry about the processing speed at all.
The device also has a well-loved 360-degree hinge. Fold it, stand it, use it in whichever way is required. As a student, you will certainly get lots of usage out of this, especially when taking notes in class.
Asus has also paid close attention to entertainment when making this. It comes with the ASUS Tru2Life Video technology which enhances the contrast and sharpness of videos for a better and brighter view.
And the ASUS SonicMaster technology optimizes the sound quality using dual speakers for a surround sound effect.
Battery life is just as impressive with 8 hours on average. It could go up or down depending on how you use it, but from mixed usage, this is pretty great we would say. It will certainly survive back to back classes.

Highlighted Features
Intel Dual-Core Celeron N3350 processing unit
Storage and memory are 64GB eMMC and 4GB
Battery life is an impressive 8 hours
Durable 360-degree hinge attached
Dual speakers come with ASUS SonicMaster technology
5.RCA Cambio 2-In-1 | Best Small Laptops Under 300$
While we usually prefer large displays, that changes when we want something extra portable. If that is what you require, we suggest you check out the RCA Cambio laptop. It comes with a 10.1-inch IPS touch display.
But even though the size is small, the features are not. The processor is the Intel Atom Z8350, which is one of the finest for tablets, and at 10.1 inches, this can be considered both thanks to its flexibility. The keyboard is detachable, so if you do not want to fold it, simply remove it for a thinner device.
The storage space provided is the 32GB flash storage. But you can expand this up to 128GB using a microSD card. We do not expect you will be storing a ton, since this is made for travel or work on-the-go.
But that does not mean it is not functional in any way. You can work on documents, slideshows, MS PowerPoint, Excel, and OneNote when you use the mobile versions.
You also get a from 2MP camera and a rear 2MP camera. This is definitely a bonus feature if you ask us because not all laptops carry this. If you ever need to click a quick photo when outdoors, or get into video conferencing, these will help you out.

Highlighted Features
Intel Atom Z8350 processing unit
Storage and memory are 32GB and 2GB
Battery life is 5 hours
128GB of additional storage space with microSD is supported
Front and rear cameras included
Touch Screen Laptops Under 300$ Buying Guide
Display
For a touchscreen laptop that costs 300 bucks or under, you have to go with typically smaller displays. These will mostly range between 11 to 14 inches since bigger displays tend to be costlier.
However, most of these laptops are made for traveling or carrying, which makes these sizes just perfect for use.
Resolution wise, an HD screen is something you can get for the budget, or something lower. However, with a smaller screen, you will not notice a big difference in a lower resolution either.
Convertibility
Some laptops are only touchscreen, others are convertible where you can fold or rotate them. This gives you more ways of use. And others are 2-in-1, where you can detach the screen and use it separately as a tablet.
You can get these variations when looking for the best touch screen laptops under 300$. But you might stumble upon more Chromebooks than laptops, which is great under the given budget since you get to use so many features.
Processor
Under 300$, most laptops you find will hold either the MediaTek processors in case of Chromebooks or the Intel Core i3, Intel Pentium, or Celeron.
For light hand usage, editing documents, web browsing, or using in class, these processors are adequate. They might not be able to handle stronger tasks, but they are surely useful for day to day usage.
Storage And Memory
When it comes to storage, you have the options of eMMC, mostly used in Chromebooks.
They do not have the highest space, most commonly seen is 64GB. But since these are in Chromebooks, you can easily store your files in any cloud storage of your choice.
An SSD storage is rare under 300 dollars, and even if you get one it would not be more than 128GB. This is a good choice to have since space is not too small either.
HDD is the finest option you have since it is not too costly, and still provides a good amount of space for all your files.
Were you to need more space in the future, an external hard disk can always be used.
As for memory, while you may not need or expect a very high RAM from laptops here, you still need a bare minimum which should be 4GB. This will easily let you browse and work on documents all you want.
Battery Life
Since this is the kind of laptop you look for when you want a good extra device, usually for traveling purposes or ones to carry to work or class, you will be needing a good battery life, if not anything else.
After all, ease of use is one of the primary requirements here, and carrying a charger does not justify that.
Battery life of at least 6 hours should be looked for. But we suggest you look for 10 hours or more, which can easily be found in this budget.
Conclusion
As surprising as it may seem, you can score some really good laptops under 300$, and that too with a touchscreen.
All you have to do is look for them in the right places, and now that you are reading this article, we say you are already looking in the right place.
Our article here has touched upon the points you need to know before you can buy the best touch screen laptops under 300$. And the information in the guide will help you understand the laptops better so you can make a proper purchase.