To get yourself the finest laptop out there, you do not have to spend an arm and a leg anymore. Top-notch features like powerful processors, the finest displays, long-lasting battery lives, can all be found in affordable options today.
The ones we will be discussing are the best cheap windows laptops. Windows is the most widely used, and when on a budget they provide a variety of options, unlike others. You have the freedom to choose between foldable, touchscreens, and even more when it comes to the software.
With cheap laptops, you need to compromise, but do so smartly. If you seek versatility, prioritize battery life. For work, battery life can be ignored since you can plug it in.
Similarly, all you have to do is find the right combination, so you can skimp on features that you don't really use. The result - you get the perfect device at an affordable price.
Editors' Picks: Top Cheap Windows Laptops 2021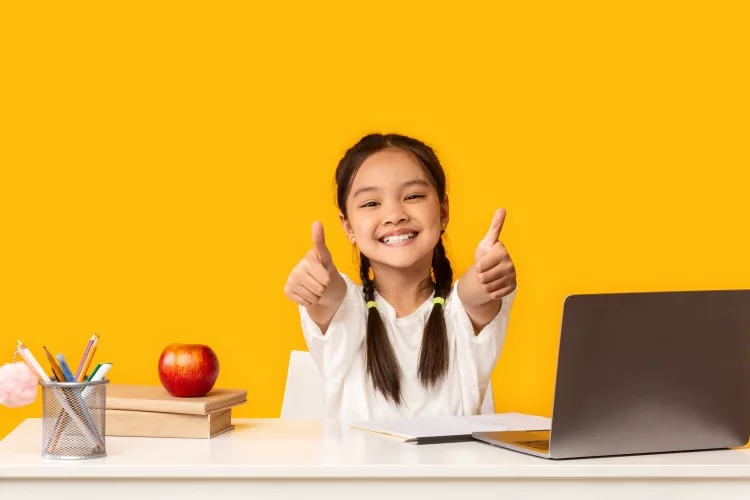 List Of Top Cheap Windows Laptops
Comparison Chart For Top 10 Cheap Windows Laptops
| PRODUCT | DISPLAY SIZE (INCH) | PROCESSOR | MEMORY | PRICE |
| --- | --- | --- | --- | --- |
| Lenovo Ideapad L340 | 15.6 | Intel Core i5-9300H | 8GB DDR4 RAM | |
| Acer Predator Helios 300 | 15.6 | Intel Core i7-9750H | 16GB DDR4 RAM | |
| Lenovo L340-17 | 17.3 | Ryzen 5 3500U | 16GB DDR4 RAM | |
| Acer Aspire 5 | 15.6 | Intel Core i5-10210U | 8GB DDR4 RAM | |
| 2020 Newest HP Pavilion | 17.3 | Intel Quad-Core i5-8265U | 8GB RAM | |
| Dell Inspiron 17 3000 | 17.3 | Intel Quad-Core i5-8265U | 8GB DDR4 RAM | |
| Dell 5000 2-in-1 | 13.3 | Intel Core i7-6500U | 8GB DDR4 RAM | |
| ASUS VivoBook 15 | 15.6 | Intel Core i3-8145U | 12GB RAM | |
| MSI GV72 8RE-007 | 17.3 | Intel Core i7-8750H | 16GB RAM | |
| HP Envy 17T Touch | 17.3 | Intel Core i7-8550U | 16GB RAM | |
Best Cheap Windows Laptops Reviews
1.Lenovo Ideapad L340 - Best Basic Laptop
If you are looking for a cheap Windows laptop for gaming, then the Lenovo Ideapad L340 might be a good choice for you. While this is an affordable buy, you still get the 9th-generation Intel Core i5-9300H processor which gives you enough power to enjoy the latest games.
But that is not where it ends. You also get the 8GB DDR4 RAM with the 512 GB NVMe SSD. These together make sure that the laptop provides you with top-notch gaming performance, quick start-ups, less loading time, and fast speeds overall.
If you want to use it for purposes other than gaming, you can simply shift modes from the 'Quick' to the 'Quiet' which is made for working. These modes are made to look and feel different and change as you change your own mode from work to play and vice versa.
On this 15.6-inch screen, you get a full HD IPS display. Now you can watch or make videos or play games at higher resolutions, and get all of that at an affordable price too.
As a dedicated gaming laptop, this makes sure to give you booming sounds thanks to the Dolby Audio. You do not have to spend more on external speakers anymore, bring your costs down, and still experience quality sounds.

Highlighted Features
9th-generation Intel Core i5-9300H processor provide high power
NVIDIA GeForce GTX 1650 GPU allows for seamless gaming
512GB Nvme SSD provide increased storage and speed
Dolby Audio sound is responsible for incredible audios
Separate game and work modes are included
2.Acer Predator Helios 300
With this laptop, you get very high-quality features at an affordable price. While this is a gaming laptop by name, you can surely use it for a lot of other purposes as well.
The Acer Predator Helios 300 features the NVIDIA GeForce GTX 1660 Ti GPU which is great for mid-range computers. These provide you with a fast and smooth gaming experience and enhance the display quality for a seamless visual experience.
Besides that, the display itself is full HD and has a 144 Hz refresh rate. This specifically is great when it comes to gaming since there are so many changes on screen. But it reflects equally well on other activities such as watching videos or creating presentations.
The 9th-generation Intel Core i7-9750H processor ensures that the laptop stays updated and works fast, just like we all want. Being from the 9th Generation is a plus since it is one of the latest models as well.
If that wasn't enough to convince you of the power this laptop provides, then take a look at the 16 GB DDR4 2666MHz memory and the 512GB PCIe NVMe SSD. Both of these helps to keep the laptop running smoothly through all applications, enable multitasking, and of course, provides a lot of storage spaceas well.

Highlighted Features
9th-generation Intel Core i7-9750H processor ensure a fast running laptop
NVIDIA GeForce GTX 1660 Ti GPU provide increased power
512GB PCIe NVMe SSD make sure laptop works super-fast
144 Hertz IPS panel removes blurs from the screen
Device stays efficient with the 4th Gen AeroBlade 3D Fan
3.Lenovo L340-17 - Best Laptop For Basic Use
For the basic everyday use, you can turn to the Lenovo L340-17 and trust it to give you an exquisite laptop with top quality features at an affordable price.
One reason this device can give you such top-notch specs at cheap prices is because it comes with the AMD processor which is known to be more affordable.
This processor is perfectly suitable for regular day-to-day work where you can use it to watch videos, work on Microsoft office, or to casually browse the Internet.
Another reason this is affordable is the storage. You get an HDD instead of an SSD. But not to fret because you get an entire 1 TB worth of storage space. It truly feels like a bonus to get this storage space at a price like this. You will practically never have to use external storage again.

Highlighted Features
AMD Ryzen 5 3500U processor allows for multitasking smoothly
NVIDIA GeForce GTX 1050 GPU assure a fast-performing laptop
1TB HDD provides a massive space for storage
Multiple ports make it easy to connect to third-party devices
4.Acer Aspire 5 - Best Low Cost Laptop
If you want a good laptop that gives you plenty of entertainment, lets you get your work done, great for some media work and all the while showcasing cheap prices, then the Acer Aspire 5 is one you should check out.
We love that it is from Intel's latest generation with the Intel Core i5-10210U processor. The Core-i5 is perfect for those who want seamless multitasking.
We are talking about downloading videos, while playing light games, and maybe even have some apps running in the background. While you cannot keep increasing these combinations, which would be more appropriate for a Core-i9 processor, a Core-i5 gets the job done for regular work.
For GPU, you get the NVIDIA GeForce MX250. You can enjoy videos at fine qualitiessince this helps to enhance the full HD resolution that you already get.
It also has a long 9.5 hours of battery life. So you don't need to carry your charger with you everywhere and can simply take the laptop on its own for small outings or work.

Highlighted Features
10th Gen Intel Core i5-10210U processor makes it super-fast
NVIDIA GeForce MX250 GPU is suit bale for entree-level work
512GB PCIe NVMe SSD increases speed and storage space
Laptop runs for 9.5 hours on a single charge
5.Newest HP Pavilion - Best Entry Level Laptop
When you're out to buy your first laptop a lot of things need to be considered. We say that you should aim for mid-range specifications that collectively come at a decent price point. This way you can use this for quite a long time before needing an upgrade.
This HP Pavilion matches all these requirements as it comes with its large 17.3-inch screen. A screen of this size gives you a lot of space to work on. You have more control when working on MS office, editing photos, or even watching a video.
Storage is one of the key features of this laptop that makes it stand out from others. Not only do you get a 1 TB SSD, but you also get a 1 TB HDD along with it. Hence a super high storage as well as smooth and fast performance.
Talking about performance, the 8th Generation Intel Quad-Core i5-8265U processor is also a mid-range CPU where you get to enjoy all sorts of work and entertainment without having to pay an arm and a leg.
You get integrated graphics chip as well, which makes sure pictures, videos, or even PowerPoint can all be viewed in clear details.

Highlighted Features
8th Generation Intel Quad-Core i5-8265U processor assure quality performance
Intel UHD 620 GPU is adequate for light work
1TB SSD (Boot) and 1TB HDD provide increased storage space
8GB memory makes multi-tasking easy and fast
Cheap Windows Laptops Buying Guide
Display Size
Initially, take a good look at the sizes available in your budget. The smallest laptops start from around 11 inches and weigh below 4 pounds. We do not recommend these, even for travel, because the screens become too small to work with.
But we do recommend 13 to 14-inch screens which are slightly bigger, hence provide a decent screen space, and are lightweight at the same time.
The most used size is between 15 and 16 inches. Often used by professionals and students, these have a widescreen that allows easy work on MS Excel, PowerPoint and more. And some are 2-in-1, so you can remove or fold the screen to use in a tablet mode as well.
Largest sizes range between 17 and 18 inches. These are good for desk work, where you do not really move them much. Being larger they weigh more as well, but do give you a large screen to work on. Perfect for animators, graphic artists, architects, or anyone in general who needs to unleash their creativity on the screen.
Processor
The processor is often termed as the 'brain' of a computer, which is why even the best budget windows laptops should boast a powerful processor for different kinds of work.
Most commonly you will find Intel processors, but AMD processors are increasing in number today. Performance-wise, Intel takes the cake, while AMD gives you more value.
For simple tasks like browsing the web or binging on Netflix, Intel Core i3, Intel Pentium or the Ryzen 3 will work well and can be used for school work too. These will be on the lower price end, making them more suitable for students.
If your tasks increase, or your schoolwork revolves around computer science, then you will need an upgrade to a Core i5 or the Ryzen 5. These have more power, and let you play games as well.
As work becomes more complex, such as working with animations or editing videos, lots of media work, in general, require more power. Intel Core i7 or i9 is will provide you with that power, as will Ryzen 7 and 9 laptops. These will also be comparatively pricier than the previous versions.
For intel, you also need to look at the generation. The current generation is the 10th. A newer generation simply means that the laptop is more efficient. Hence it will use less power, and the battery life will be longer.
RAM
RAM plays a big part in how a laptop performs. For a cheap laptop, the very least to go with is a 4GB, although we recommend an 8GB for a good speed. It is something you want to spend a little extra on for a much better experience in the long run.
Battery Life
The battery life does not tell a lot about the performance of the laptop; hence you should choose one that simply suits your needs, in comparison with other features.
Of course, a high battery life is good, but if that means some other factor has to be compromised, choose for a normal one.
Prioritize battery life if you have to work outdoors, or on the move, or in ways where you cannot charge the device.
Conclusion
To conclude, you can get great laptops and not break the bank. The best cheap windows laptops are ones that have a good combination of features that suit your purpose.
Not everybody requires a powerful GPU, and some can totally overlook the size when using at home.