If you are wondering with a Hackintosh is, it is a combination of the words Macintosh and hacking.
This is where you can install the Mac operating system on Non-Apple MacBook devices. However, it is not as easy as it sounds because these non-Apple devices need to have the right kind of hardware that can work with the macOS.
Intel is most preferred as a processor for a Hackintosh. While a handful of the AMD processors have worked, it has shown more fluctuations than the Intel processor which has been the go-to for most users thanks to the better performance and compatibility.
Similarly, factors like the Graphics Processing Unit (GPU), the display, and many others can affect the way the laptop performs after installing the macOS.
To discuss the best Hackintosh laptop and all the qualities that make it so, we have put the details down below along with the final list of laptops that are well compatible with the macOS.
Editors' Picks for Top Hackintosh Laptop 2021
List Of Top Hackintosh Laptop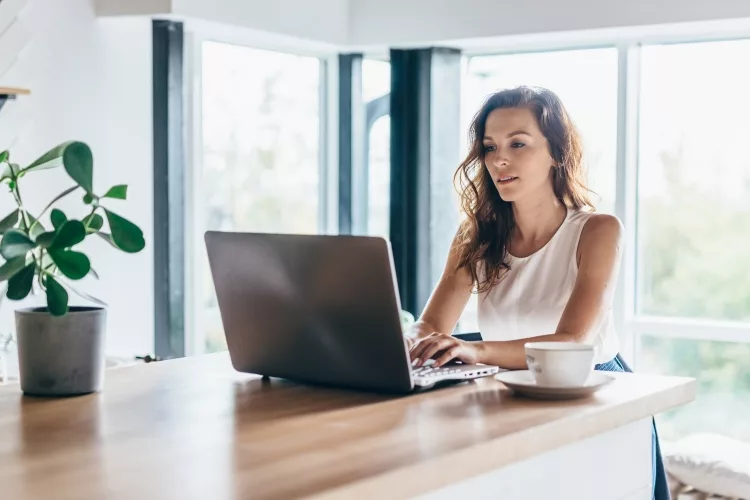 1.Acer Predator 17 Gaming Laptop
Comparison Chart For Top 10 Hackintosh Laptops
| PRODUCT | PROCESSOR | DISPLAY | RAM | PRICE |
| --- | --- | --- | --- | --- |
| Acer Predator 17Gaming Laptop | 7th GenerationIntel Core i7-7700HQ | 17.3-inch Full HD(1920 x 1080) | 16GBDDR4 | |
| Lenovo YogaC930 | 8th GenerationIntel Core i7-8550U | 13.9-inch 4K UHDTouch-Screen | 16GBDDR4 | |
| HP Spectrex360 | 8th GenerationIntel Core i7-8565U | 13.3-inch1920 x 1080 FHDTouch-Screen | 16GBDDR4 | |
| Razer Blade 15 | 8th Gen Intel Corei7-8750H | 15.6-inch1920×1080Full HD | 16GBDDR4 | |
| HP Probook450 G6 | 8th GenerationIntel i5-8265U | 15.6-inch1366×768 HDAnti-glare | 16GBDDR4 | |
| ASUS ZenBook | Intel Core i7-8550U | 14-inch1920 x 1080 | 8GBDDR4 | |
| Dell XPS9360-5203SLV-PUS | 8th GenerationIntel Core i5-8250U | 13.3-inch FHD(1920 x 1080)Touch-Screen | 8GBDDR4 | |
| Acer AspireE 15 | 8th GenerationIntel Core i5-8250U | 15.6-inch1920 x 1080 | 8GBDDR4 | |
| ASUS ZenBookFlip 14 | 8th GenerationIntel Core i5-8250U | 14-inch FHD(1920 x 1080) | 8GBLPDDR3 | |
| HP EliteBook8460P | 2nd GenerationIntel Core i5-2520M | 14.0-inch1366 x 768 | 4 GBDDR3 | |
Best Hackintosh Laptops Reviews
1.Acer Predator 17 | Best PC For Hackintosh
The Acer Predator 17 is a gaming laptop that features a handful of impressive specifications. There is the large 17.3-inch HD and spacious screen which tells us right off the bat that we get a nice display to use the Hackintosh.
But that is not it. Since this device has been built with the intention of gaming, the processor and GPU are quite powerful. You get the 7th Generation Intel Core i7-7700HQ which allows the laptop to be fast and efficient.
The GPU is the NVIDIA GTX 1070 that boasts a lovely 16GB RAM, so the graphics on-screen have an unmatched quality, which is something you want on a Hackintosh to be able to enjoy a MacBook-like screen
Storage is probably one of our favorites here. You get a 1TB hard disk drive that provides more than enough space to take on a new system and still be efficient, and a 256GB SSD which ensures the device retains its speed.
Memory also plays a part in how well the device performs after Hackintosh conversion. A 16GB RAM is a good one to have, and also the commonly recommended memory to have for a seamless user experience.
These will allow you to take good advantage of the new system, and you can even use the iMessage!
Highlighted Features
A Full HD 17.3 inches of display is provided
Processor is a 7th Generation Intel Core i7-7700HQ
GPU is an NVIDIA GeForce GTX 1070 suitable for gaming
Predator Dust Defender alternates airflow for a clean laptop
Features four speakers, two subwoofers and Dolby Audio for audio
2.Lenovo Yoga C930
One fine quality missing from MacBook is a touch display, but converting this Lenovo Yoga C930 into a Hackintosh can let you have that.
You can enjoy the macOS on a convertible laptopwith a touch display, and have all the flexibility one can ever want.
Now, even though it is quite hard to install the macOS on a touch display laptop, the over the top specification's is what allows you to do so. You get the 8th Gen Intel Core i7-8550U processor, followed by a large memory of 16GB, and not to mention the 1TB PCI-e SSD.
Moreover, the display will do justice to the macOS since it is a 4K resolution. As we are all aware, MacBook has this unbeatable resolution that is life-like. Well, now you can achieve something very similar, along with the software, at a cheaper price.
The Ultrabook also includes a Dolby Atmos audio for crystal clear and loud sounds, and of course, this works perfectly on the macOS too. Moreover, the device has a good battery life, is lightweight, and compatible with macOS Mojave as well. So if you want an Ultrabook with the macOS, this is the one to go for.
Highlighted Features
A 4K UHD 13.9-inch touch screen display is provided
Processor is an 8th Gen Intel Core i7-8550U
Intel UHD Graphics 620 is well suited for light usage
Comes with a 360° flip-and-fold construction for versatility
2 Thunderbolt 3 ports provided for better connectivity
3.HP Spectre X360
Another choice where you get to experience the macOS on a touchscreen, the HP Spectre x360 is a fine choicefor those seeking a 2-in-1 laptop. For a convertible laptop, this has a decent screen size that is not too big or small, but just the right size for carrying outdoors.
Specifications wise, you get the 8th Generation Intel Core i7-8565U, followed by a 16GB RAM. These two specs ensure that the device is compatible with the macOS, and that it can perform at a good speed even with a change in the operating system.
Other impressive features include the battery life where you have 16 hours of usage. For quick charging in case of emergencies, all you need is 45 minutes and you are good to go.
The Hackintosh functions very well with Mojave, and the touch screen plus stylus are compatible too, so you need not worry about that. After installation, the device's power can be increased if needed.
Highlighted Features
A Full HD 13.3-inch touch screen display is provided
Processor is an 8th Generation Intel Core i7-8565U
512 GB PCIe NVMe M.2 SSD provides fast work speeds
16GB RAM ensures the device runs smoothly without lag
Fingerprint reader increases security and provides faster login
4.Razer Blade 15 | Best Computer For Hackintosh
The Razer Blade 15 is one of the most used laptops in the market as a Hackintosh. It has been one of the finest fits that give an almost equal performance to that of a real MacBook.
While this does lie on the more expensive end of laptops, you get a lot of power as well as portability in one, which justifies the pricing.
You get the Intel Core i7-8750H Hexa-Core processor with a 16GB RAM, and this is what allows the macOS to work properly.
Additionally, having both a 1TB hard disk drive for increases storage space and a 128GB SSD for speed, the new operating system can work its way in and give you a fast device after installation.
Since this is originally a gaming laptop, it includes a nice discrete GPU. The Nvidia GTX 1060 Max-Q is a fine choice for gamerswhere the graphics are vibrant and life-like. And this is something that makes the Hackintosh worthwhile, since you get a similar display to that of a MacBook.
Highlighted Features
A Full HD 15.6-inch display is provided
Processor is 8th Gen Intel Core i7-8750H
GPU is NVIDIA GeForce GTX 1060 ready for VR use
128GB SSD plus 1TB HDD provide capacity and storage
Multiple ports included for increased connectivity
5.HP Probook 450 G6
Another pick from HP, but this time not a gaming laptop, but still one that can be used as a fine Hackintosh. Since the last one was a bit pricy, this can be the other option for users with a lower budget.
The 8th Generation Intel Quad-Core i5-8265U processor is paired with the 16GB memory to create a fast and efficient device. And a 1TB hard disk drive alongside a 256GB PCIe NVMe M.2 SSD, together all create the perfect set up that welcomes a macOS without much trouble.
For GPU, you get an integrated Intel UHD Graphics 620. While this is not a good choice for high-resolution work or graphics, this is perfectly fine for day-to-day work, which is what this laptop is made for.
The screen is pretty big at 15.6 inches with an HD resolution and an anti-glare surface that provides a cleaner look to it. Installation is fairly quick with the hardware acceleration, and vanilla installations are recommended to have it easier.
Highlighted Features
An HD anti-glare 15.6-inch display is provided
Processor is 8th Generation Intel Quad-Core i5-8265U
GPU is integrated Intel UHD Graphics 620
256GB PCIe NVMe M.2 SSD provides fine speeds for work
1 TB HDD provides a massive storage space
Hackintosh Laptop Buying Guide
Processor
The processor is one of the most important factors to consider because this will determine how well the laptop works with the Mac OS. You should note that laptops containing processors before the 4th-Generation will not work with a Hackintosh.
Now, we know that practically nobody owns a 4th-Generation processor anymore, so what you really need to look at is that you have either of the latest generations.
For example, a Core-i5 processor from the 9th generation will be a better option than a Core-i7 Processor from any previous generation.
A powerful CPU is required to be able to receive optimal performance from the macOS. Otherwise, you will just be disappointed with the outcome.
RAM
The best laptop to Hackintosh needs to have a good memory. A minimum of 8GB is suggested, however, 16 GB RAMs are better and will not create a big difference in the pricing either. The better your RAM is, the smoother the laptop will run.
Display
One of the reasons you want to install the macOS is because you want to experience the better quality and feel that it provides.
But this will not be complete unless you have a good display. A MacBook usually sports the Retina Display with True Tone color technology to showcase the most crystal-clear details one can have.
To achieve that with a Hackintosh, you should aim for a good display. For the perfect experience, you should buy a laptop that has a 4K display, but if it ends up being too expensive go down a notch to a 1080p display. Anything below this resolution will not give you the desired results that you seek.
Storage
While cheaper laptops usually come with a Hard Disk Drive built-in, we recommend you spend a little more and choose a laptop with a Solid State Drive instead of the boot drive or system. It will provide a faster performance that a traditional HDD cannot.
Cost
While you try to look for all these great specifications to turn your laptop into a Hackintosh, do check to see that the price is affordable. It beats the whole purpose of going through all these procedures if you end up spending a lot of money either way.
The key is to install this on an affordable or cheap laptop that has a decent combination of these mentioned specifications.
Miscellaneous
You should note that no matter how perfect the specifications are on the laptop, installing a Hackintosh can still create some minimal errors here and there which is completely normal and common in every device.
For this reason, you should look for active forums where other Hackintosh users discuss and share details on their issues and problems. You might not face them all, but it will surely help you keep up and will provide a quick solution to common problems faced by others.
Conclusion for Hackintosh Laptop 2021 Buyers

Not everybody can afford to buy a MacBook, but this shortcut of sorts lets you experience the macOS on cheaper laptops.
But do keep in mind that this should be done for personal use and experimentation and not for commercial purposes, which can get you into trouble.
Not even the best Hackintosh laptops will be 100% error-free as you install the macOS, but the ones we have listed here are some of the better laptops which can give you a smooth user experience.
From installation to use, these are common models for this trick, hence you can find quick solutions for minor problems too.