Touchscreen laptops are garnering more attention because they provide a lot more features than tablets or smartphones. But the one place buyers get stuck in is the pricing.
Given that a touchscreen laptop is so versatile and easy to use, it comes at a higher price than laptops that do not have the touch feature.
But you can still score a good one in a budget if you know what to look for. The key to finding the best touchscreen laptop under 500$ is to look for only the necessary features, and nothing more.
Having a good processor, memory and storage, possibly expandable ones, and a decent display are some of the things you need to look for.
Once you have these basic features down and you know what you need, you can start looking from the list down below.
Editors' Picks for Top Touchscreen Laptop Under 500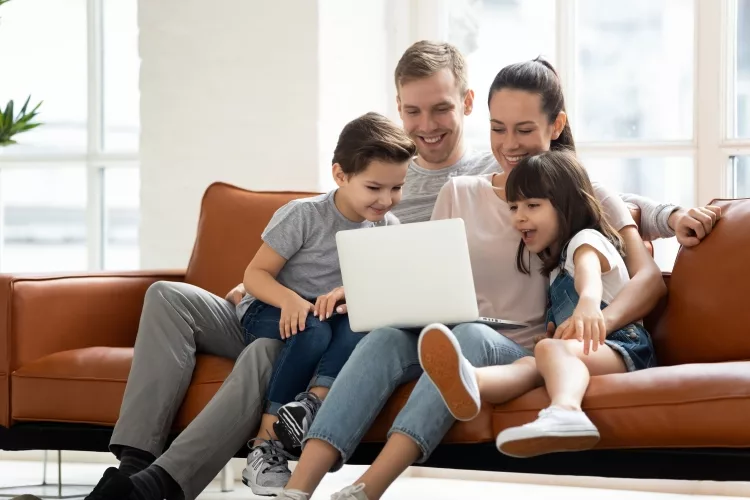 List Of Top Touchscreen Laptop Under 500$
1.Best Touchscreen Laptop Under 500$
Comparison Chart For Top 7 Touchscreen Laptops Under 500$
| PRODUCT | DISPLAY | CPU | RAM | PRICE |
| --- | --- | --- | --- | --- |
| LenovoChromebook Flex 5 | 13-inch,(1920 x 1080) | 10th GenerationIntel Core i3-10110U | 4GBDDR4 | |
| HP AMDRyzen 3-3200U | 14-inch,(1366 x 768) | AMD Ryzen 3 | 8GB | |
| Dell Inspiron14 5481 | 14-inch,(1366 X 768) | 8th GenerationIntel Core i3-8145U | 4GB | |
| MicrosoftSurface Go | 10-inch,(1800 x 1200) | Intel PentiumGold | 8GB | |
| Dell Inspironi7359-1145SLV | 13.3-inch,(1366 x 768) | 6th GenerationIntel Core i3-6100U | 4 GB | |
| 2020 HP | 14-inch,(1366 x 768) | 8th GenerationIntel Core i3-8145U | 8GB | |
| MicrosoftSurface Go 2 | 10.51-inch,(1920 x 1280) | Intel Pentium | 4GB | |
Best Touchscreen Laptop Under 500$ Reviews
1.Lenovo Chromebook Flex 5 | Best Laptop For College Students Under 500$
College students have a hard time picking out laptops with the right specifications. Because they require a handful of good features, but also need it to be affordable. This Lenovo Chromebook Flex 5 makes a good choice for such situations, especially if you like touchscreens.
Since this is a Chromebook, you get the average laptop features, but can score it for a much cheaper price. The display size is also pretty great at 13 inches, which is suitable for carrying to class.
Flexibility is another key point here. with the 360-degree hinge, the Chromebook can be turned around completely and used as a tablet instead. This is great for taking notes in class, and can easily replace notebooks.
You also do not have to get out of your way to carry a charger around. This slim device packs 10 hours of usage from a single charge.
We especially love the processor here. It is a Core i3 processor, but it comes from the latest 10th generation, meaning you can continue using the laptop for long times in the future without any update issues whatsoever.
Even though this is an affordable Chromebook, you get an SSD storage. Granted it does not have the highest storage space, but you can always opt for Cloud Storage or external drives. But this surely gives you the speed you would want.
Highlighted Features
10th Generation Intel Core i3-10110U processor
13-inch Full HD touch display
4GB DDR4 RAM plus 64GB SSD
Intel Integrated Graphics unit
Can be converted 360-degree for multiple mode use
2.HP AMD Ryzen 3-3200U | Best SSD Laptop Under 500$
Getting an SSD storage used to be very expensive and was found on most high-end laptops. But it has become more accessible over time, and you get a really good one on this HP laptop.
It comes with a 256GB SSD storage, which can not only store lots of data but smoothens the way you use the laptop as well.
8GB RAM is also pretty great since this is suitable for most activities. Multitasking becomes easier, and it lets you work and download multiple files at the same time, and you will not face those annoying lags when opening up heavy applications.
Besides that, you also have the AMD Ryzen 3 processor along with the Radeon Vega 3 graphics unit. These features are found in fast and efficient laptops, and this happens to be one of them. Thanks to these, the HP laptop has versatile usage and can prove to be useful for work and entertainment equally.
There is a 14-inch display where you will find narrow bezels created for a wider view. The 78% screen-to-body ratio maximizes the screen space, letting you enjoy shows without the unnecessary thick borders pushing in on it.
Of course, like every other laptop on the list, this also has a touchscreen on a 14-inch WXGA display. This lets you put in commands faster and interaction is a lot smootherthan it would be with the touchpad.

Highlighted Features
14-inch WXGA touch display
AMD Ryzen 3 processor
8GB DDR4 RAM plus 256GB SSD
AMD Radeon Vega 3 graphics unit
Stereo speakers built-in for HD audio
3.Dell Inspiron 14 5481 | Best Convertible Laptop Under 500$
This Dell Inspiron is one of the finest convertible laptops out there with its robust build and durable structure. It is well known to be practical and fun to use, and when you can twist the screen to use in studio mode, it really does match up to its claims.
Studio mode is so much simpler to use with touchscreens, taking notes is easier, and if you like to draw or sketch, or work on anything, in particular, no other mode gives you this closure.
Besides the convertibility, the Dell Inspiron also stores impressive features internally. There is the 8th Generation Intel Core i3-8145U processor. With a Core i3 processor, you can do plenty. It is good enough for basic office work and is a fine choice for schools too.
The clock speed is 3.9 GHz, which lets this process a lot of data in a fast manner, so you never have to wait on things to load.
The storage is 128GB SSD and the RAM is 4GB. Both of these specifications are suitable for everyday work. Of course, it cannot handle gaming or any such high-tier work, but then again, this model is not designed for such work either.

Highlighted Features
14-inch WXGA touch display
8th Generation Intel Core i3-8145U processor
4GB DDR4 RAM plus 128 GB SSD
Intel UHD Integrated Graphics 620
Can be converted for use in different modes
4.Microsoft Surface Go | Best Small Laptop Under 500$
The Microsoft Surface Go has been one of the primary choices of a laptop for professionals. Thanks to its sleek outlook, and well-paired accessories, it gives off the professional vibe externally, while it packs all the required features internally.
This also happens to be one of the smallest and most portable laptops out there. Coming at 10-inches with a PixelSense Display, this has a vibrant and bold screen that does not miss out on details.
It also has a 10-point multi touch screen, where you can use up to 10 fingers at once, and the screen will recognize them all. We know you might not use this, but sometimes you have to use more than a single touch, and this surely helps out.
Moreover, this can be converted and used in multiple modes to suit different work environments at different times.
With the built-in kickstand, it can be used as a laptop at work. Push the kickstand back and flip it to form a tablet. Or use it in a tilted manner which creates the optimal setup for taking notes.
With the slim size and adjustability, it also carries a good battery. You can get up to 9 hours of usage from a single charge, hence carrying chargers are not required. And since this was created with portabilityin mind, this further supports the cause.
Highlighted Features
10-inch 1800 x 1200-pixel touch display
Intel Pentium Gold processor
8GB RAM plus 128GB SSD
Intel HD Integrated graphics unit
Screen can be detached for individual use
5.Dell Inspiron I7359-1145SLV | Best Business Laptop Under 500$
If you just want a good laptop that can be used for everyday workand has a touchscreen, then check out this Dell Inspiron model.
What we love most about this one is that it comes with its stylus. And being convertible, you can quite easily flip it to form a tent, and continue scribbling away. Not only is this fun to do, but very useful for artists, and for taking notes.
It also has the Intel Core i3-6100U processor which provides robust performance. Well suited for all kinds of work, as long as they are on basic levels. Browsing, watching videos, social media, and the entire array of MS Office can be used smoothly.
Storage space is just as good here with the 500GB hard drive. With this, you do not have to go looking for external storage any time soon.
The 13.3-inch display is obviously a touchscreen, but it has got a 10-finger captive touch that makes this feature simpler to use and provides more versatility with how you use it.
Even though this is a compact and small laptop, it still makes sure to hold all the necessary ports that are used every day. High-speed USB 3.0, HDMI, and the SD media card reader are all available on this.

Highlighted Features
3-inch WXGA touch display
6th Generation Intel Core i3-6100U processor
4 GB DDR3L plus 500GB HDD
Intel HD Integrated Graphics unit
Includes Stereo speakers and MaxxAudio
Touchscreen Laptops Under 500$ Buying Guide
Display Size
Since this is what we tend to notice primarily, let us start with the display. For under 500, you can normally get around 15.6-inch displays, but adding the touchscreen feature, you can get displays of 14 inches on average.
This is a good size, easy to carry, and is comfortable on the eyes when working for prolonged periods, or watching videos.
And of course, there are laptops with smaller displays too. 13-inch is good if you expect to carry this around a lot or want to use it for classes, in which case it will not be much different from a book.
Screens smaller than 13 inches are not recommended. Only go for those models if it is a temporary device or one to carry during travel and commute. Since smaller screens will not be very comfortable for regular usage.
As for the display resolution, the maximum you can get is the 1080P, and that is what you should aim for. However, if the screen sizes are smaller than lower resolutions like the 1366 x 768 will suffice.
Type
When you are looking for the best touchscreen laptop for 500$, you will be faced with multiple options.
Some have detachable displays, where you can detach the screen and use it alone as a tablet. Go for these if you want more mobility, or aim to get a tablet in the future, since it will save money.
Others are convertible. These can be rotated using a hinge and can be used in tent, tablet, and studio mode. This type is optimal for users who are into creative work since there is a lot of flexibility on how you can use it.
Then you have the regular laptops with a touchscreen. The display on these will not fold or detach, but you can use touch to navigate instead of using the mouse. If you do not have a particular choice, and simply want the touch feature on top of a good laptop, go for these.
Processor
Laptops under 500 and a touchscreen will mostly carry the Intel Core i3, the equivalent Ryzen 3, or one with less processing power like the Intel Pentium.
The Core i3 is very well suited for regular work and can handle moderate work pressure. The Pentium on the other hand is a good choice for users who do not aim to work a lot, but can use this for light entertainment, browsing, and Microsoft Office.
Storage And Memory
When it comes to these two factors, you want to get the most you can get. Surprisingly you can get SSD storages under 500. They might not carry a ton of space, but they surely provide the speed you need.
For memory, try to get an 8GB RAM for laptops, while 4GB is sufficient for Chromebooks. A good memory will ensure the laptop runs at a good pace and lets you multitask properly. Regardless of whether you aim to get it for work or leisure, you will need multitasking.
Conclusion
When you want the best touchscreen laptop under 500$ you need to know that features like dedicated graphics cards and 4K resolution are not something you can expect. The exclusion of such features is what makes these laptops more affordable.
But that does not make them any less usable. These laptops have good performance thanks to their internal specifications, and on top of that, they have touchscreens that really enhance the user experience.
If you want a good laptop overall for everyday usage, and a touchscreen with it, the laptops listed here are worth checking out.