For heavy-duty work, desktops are usually what we turn to. But a lot of laptops today are crunching up their power, enough to replace the big and bulky desktop systems.
Buying laptops alone require a lot of digging, but for one to replace desktops, you need to check a lot more than you might think.
Portability is a key feature of laptops, but that sort of goes out the window in this case. Yes, the laptops can be moved if required, but it is not something to prioritize. This is also why we look to bigger screens when buying the best desktop replacement laptops.
Moreover, the kind of work you do also plays a part. The way you choose will differ depending on whether you are going for a gaming laptop, or one to work on 3D modeling or CAD, or something budget-friendly for school work. Let us stall no more, keep on reading for further information in details.
Top Desktop Replacement Laptops 2021 by Editors' Picks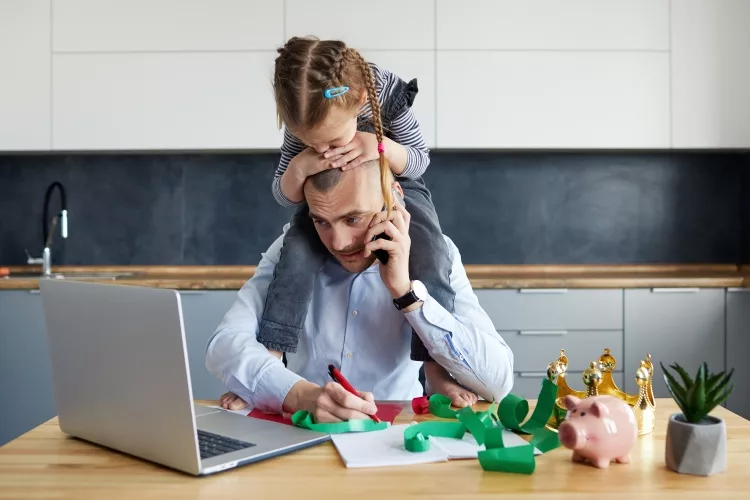 List Of Top Desktop Replacement Laptops
1.LG gram Thin and Light Laptop
Best Desktop Replacement Laptops
| PRODUCT | DISPLAY | CPU | STORAGE | PRICE |
| --- | --- | --- | --- | --- |
| LG gram Thin and Light Laptop | 17-inches | Intel 8th Gen Core i7 | 512GB SSD | |
| Razer Blade 15 | 15.6-inches | Intel Core i7-8750H | 512GB SSD | |
| Asus ROG Zephyrus S GX701 | 17.3-inch | Intel Core i7-9750H | 1TB PCIe Nvme SSD | |
| Lenovo Ideapad L340 | 15.6-inches | Intel Core i5-9300H | 512GB Nvme SSD | |
| HP Pavilion | 17-inch | Intel Core i7-9750H | 256GB SSD | |
| Asus ROG Strix Scar II | 15.6-inch | Intel Core i7-8750H | 512GB PCIe Nvme SSD | |
| Acer Predator Triton 500 | 15.6-inch | Intel Core i7-9750H | 512GB PCIe NVMe SS | |
| Acer Predator Helios 300 | 15.6-inch | Intel Core i7-9750H | 512GB PCIe NVMe SSD | |
| Asus ROG Strix Hero III | 17.3-inch | Intel Core i7-9750H | 512GB PCIe SSD | |
| Lenovo L340-17 | 17.3-inch | Ryzen 5 3500U | 1TB HDD | |
Best Desktop Replacement Laptops Reviews
1.LG Gram Thin And Light Laptop | Best Desktop Replacement Computers
Contrary to popular belief, big laptops can be lightweight, and the LG gram Thin and Light Laptop proves that.
It boasts a 17-inch screen which is very spacious and yet manages to be both thin and lightweight. But even though this is a laptop to replace a desktop, having this portability is simply a plus.
Build quality on this is amazing because you get military-grade durability thanks to the nanocarbon magnesium body. It makes sure that the device is tough, but easy to carry at the same time.
You also get all the support you need in terms of specifications. With the 8th Generation Intel Core i7 8565u processor, you get a laptop that runs fast and efficiently, while the 512 GB SSD provides increased storage space as well as adds to the speed component.
If you ever want to take this device outdoors, know that you can because it has 72Wh of power that lets you work through an entire office day without having to look for your charger.
Ports play a big part when replacing your desktop. This laptop has the USB type C port which makes sure that you can connect it with most devices. Other than that, it also has the HDMI, a microSD slot, the USB 3.1 so you have a variety of options on where to connect this laptop.

Highlighted Features
Large 17-inch screen comes with a 2560×1600 IPS display
512GB SSD provides ample space for storage
Processor is 8th Generation Intel Core i7 8565u
Body is made of nanocarbon magnesium for military-grade durability
Multiple connection options allow for flexibility with other devices
2.Razer Blade 15 | Best Laptop To Use As A Desktop
The Razer Blade 15 is a medium-sized deviceand measures at 15.6 inches diagonally. This is the kind of size you want when you are unsure about keeping the laptop on a table all day. The device also features a slim design with a CNC aluminum unibody.
This laptop is mostly chosen by animators or people who work with graphic cards, do 3D modeling, or even broadcast games. All this is possible thanks to the powerful NVIDIA GeForce RTX 2070 graphic cards which lets you make use of all the edit applications you want without facing any sort of lag.
On the screen, you get a 4K touch display, a full Adobe RGB color support so you can enjoy every color at its finest and brightest, and to top it all off a high refresh rate of 144 Hz. Whether you're enjoying videos, creating animations, or playing games the screen will make swift changes for the smoothest visuals.
The 8th Gen Intel Core i7 Processor can gain speeds of up to 4.1 GHz. With this you can use multiple applications at one go, have up to 30 or even more tabs open on Google Chrome, and still have your device run smoothly.
As for storage, you get 512GB SSD, meaning start-ups will be much quicker and the loading times will go down by a lot. If required, you can expand the memory up to 64 GB just like you can with a desktop and can increase your storage up to 2 TB as well.

Highlighted Features
Medium-sized 15.6-inch screen is good for portability
512GB SSD is included for a fast running device
Processor is 8th Gen Intel Core i7-8750H
NVIDIA GeForce RTX 2070 GPU allows for power crunching work
144 Hertz refresh rates ensure a smooth video transition
3.Asus ROG Zephyrus S GX701
For your desktop replacement, if you have a gaming laptop in mind then check out the Asus ROG Zephyrus S GX701.
A prime feature that catches the eye on this laptop is definitely the color quality. It is Pantone validated which tells us that the screen has highly accurate color creationsproviding you with precise gaming visuals and the finest colors for whatever work it is that you are doing.
Even though this is a nice and slim laptop, it comes with a lot of ports. You have the Kensington lock, USB 3.1 Gen1 type A and C, 3.5 mm audio jack, HDMI 2.0, USB 3.1 Gen 2 type A and type C.
Whether or not you will be using all these ports, they surely help to make this device very versatile and well-connected with other devices.
The Intel Core i7-9750H processor is from Intel's 9th Generation, so you get one of the latest processors with a high speed and promising performance.
In terms of GPU, what you get here is considered just the right amount of power that can give you high frame rates at 4K.

Highlighted Features
Features a large 17.3-inch Pantone Validated IPS screen
1TB NVMe PCIe SSD provides immense space for storage
Processor is 9th Gen Intel Core i7-9750H
NVIDIA GeForce RTX 2070 GPU works with high-resolution graphics
Intelligent Cooling System and 12V fans make the device durable
4.Lenovo Ideapad L340
If you like a good flexible laptop that has speedy multitasking and also wants to play some games on the side this one by Lenovo is a good pick.
It is equipped with the 9th Generation Intel Core i5-9300H processor. Because it's from one of the latest generations you will be able to work with this very smoothly.
Besides the processor, the NVIDIA GeForce GTX 1650 GPU allows you to play all the popular games with precision, and in a fast and smooth manner.
Since this is primarily a gaming laptop, it has got the Dolby Audio to provide you with an advanced sound technology. This way you do not need to connect it to external speakers and can still experience an audio blast from your gaming sessions.
When you're done gaming, you can easily switch from the Quick Mode to the Quiet Mode. These look and feel different according to their jobs, and lets you have the best of both worlds.

Highlighted Features
The 15.6-inch screen is the right size for carrying
512GB NVMe SSD ensures the device runs fast and smooth
Processor is 9th Generation Intel Core i5-9300H
NVIDIA GeForce GTX 1650 GPU works well with light graphics
Can switch between game and work mode
5.HP Pavilion- Best Desktop Laptop
Keen on VR? Then check out this one from HP. It has the NVIDIA GeForce GTX 1660 Ti GPU with a 60 Hz refresh rate and is very well suited for a full HD gaming session. This is also what lets you experience VR for when you really want an immersive experience.
Since we know the laptop is going to heat up, it has an enhanced thermal cooling system that increases the airflow, and lets go of all that heat so the device can run efficiently.
The laptop is also big on sounds. You get front-firing speakers that deliver crisp and custom tune sounds, and at high volumes too.
Moreover, the 9th Generation Intel Core i7-9750H processor paired with the 8GB memory gives you a laptop that is fast, no matter what you're using it for, be it for games or work.
The 256GB SSD is another great specification that tells us that you get a lot of storage space as well as a quick-witted laptop that can start applications in a fast manner.

Highlighted Features
17-inch screen is spacious for gaming and work
256GB SSD provides high storage and good speed
Processor is 9th Generation Intel Core i7-9750H
NVIDIA GeForce GTX 1660 Ti GPU provides high speed
Desktop Replacement Laptop Buying Guide
Display
Before you jump to the prime features, take a moment to note down the laptop screen size preferences.
If you are 100% sure that the device will stay on a table just like a desktop, opt for the larger screen sizes between 17 and 18 inches measured diagonally.
You will also get a good processing power with these larger counterparts, not to mention a lot of space to work on as well. It is the right size for animators or graphic artists who require a spacious screen.
But if you plan on moving the device now and then, go for a slightly smaller size between 15 and 17 inches. This will still give you a good screen space, but some portability as well.
Processor
We recommend you do not skimp on the processor, and aim high. Also, because you cannot upgrade the processor, you are sort of stuck with you get, hence you might want to get a good one.
The Intel Core i7 will give you good productivity, high-speed performance, and can be very easily used for gaming rigs too. Most good desktop replacing laptops sport an Intel Core i7.
But if you seek more power, the best laptop for desktop replacement would be the one with Intel Core i9. This processor kicks it up a notch and provides further power for workstation-level productivity.
Intel Xeon is another good option which is suitable for professionals such as architects or engineers who have to work on 3D modeling, or media workers who have to deal with lots of high-resolution video edits.
But because it boasts so much power, the battery lives will be lower. However, since you will be using these as a desktop replacement, a lower battery power should not hinder you from getting a great processor.
Graphics Chip
A good graphics chip is essential if you want to play games, work on 3D rendering, or any other work that requires similar power.
Look for dedicated graphics chips that can provide ample power for such tasks, where you can work on multiple software simultaneously without hindrance.
Good GPUs on the lower end include the Nvidia MX250 and GTX 1650, mid-range ones include the RTX 2050 to 2060, and on the higher end there are RTX 2070 to 2080 models.
Now, if you do not plan on getting into complicated work with the laptop, and only want the basics, you do not need a dedicated GPU, the integrated ones will do just fine.
Ports
Desktops are notorious for featuring a range of ports, which is often missing from laptops. Hence you should check for a laptop with a good range of ports if it were to replace the desktop setting.
USB 2.0, USB 3.0, HDMI, Thunderbolt-3, headphone jacks, SD card slots, and Ethernet (a must-have for gamers) are the basics you should have. Besides that, Type-C ports are good to have since they can be connected to universal docks.
Conclusion
We hope you have gotten a broad idea of what the best desktop replacement laptops look like. These will be large and heavy-duty devices that give you a ton of power for desktop-grade performance.
Make sure to pay special attention to the processor and graphics units, and most importantly make sure you can upgrade it when required.
While all of these are high-priced laptops, small price differences still exist, and do give that some importance.
You don't need a super-powerful laptop if it is for casual browsing or entertainment, and can save some cash here if you get only the required specifications.