Overhead projectors have been used for years. Recently, their usage has been declined significantly but they are still not outdated.
Since people have become more comfortable with modern and digitalized gadgets, working with an overhead projector may seem quite a daunting task to some.
Unfortunately, not all institutions keep up with modernization. So, if you happen to make it work with its low-tech and analog approach for a presentation, you'll be in a fit if you're unable to operate an overhead projector. So, it'd be wise if you prepare yourself beforehand for this kind of oddities.
And to give a much-needed assistance, we're by your side. In this article, we've articulated how to make transparencies for overhead projector. So, stay tuned.
What Are Transparency Films?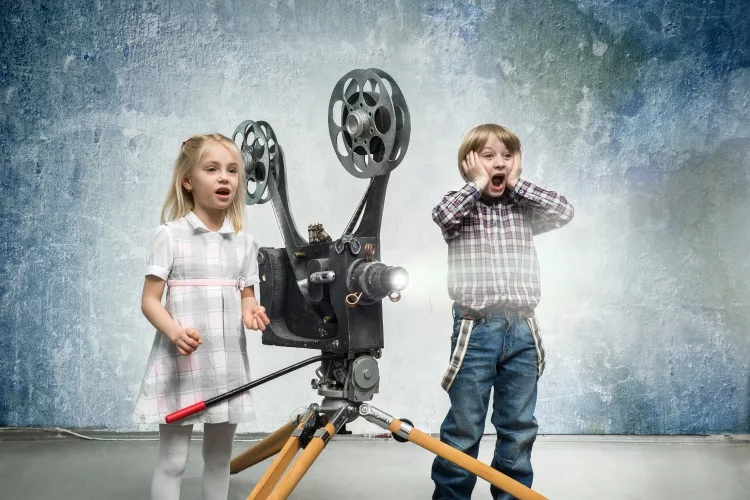 Transparencies refer to the media that have transparent qualities. Transparency films or sheets are generally letter-sized. They're formed with plastic or acetate.
If you have the fitting pen or printer by your side, you can use those to write or print information that you want to display with an overhead projector. After you create your transparencies, you can enlarge them with an overhead projector and demonstrate them before your audience.
You can get your transparencies ready by any professional copy service for your overhead projector. Nevertheless, if you own a printer and computer, you can do it yourself without much exertion.
But do you know that transparency sheets can also be prepared even if you don't have a printer? However, that won't be a wise option since the outcome will not be professional. But in your desperate times, you can go for it.
How Do Overhead Projectors Operate?
Overhead projectors work in an analog manner. You can use them to only exhibit information or media created over transparency sheets. You cannot project your media or information directly from a computer if you use an overhead projector.
Transparency sheets and overhead projectors go hand in hand. You can effectively project your instructional presentations with it. You can also use them for lectures, briefings and so on! They're a great combination for highlighting important parts of your work.
How To Make Transparency Films For An Overhead Projector?
Step 1
Get your design or presentation ready on the computer. Make sure that you're using legible fonts and texts.
If you need to include images, ensure that those are crisp and clear. Also, they must be in black and white.
Step 2
You need to buy a transparency film box.
It must cooperate with the output device you use such as your printer.
But here's the thing: laser and inkjet printers require different kinds of films for their varying output processes. If you use an inkjet printer, you'll need quick drying times for the films. On the other hand, laser printers will need films that can retain high heat when it comes to fuser assembly. It helps them in creating a long-lasting bond between the printing surface and the toner.
In case of printing to any color copier, it must have connected to a computer network. Also, it may require you to buy a special sensing strip film. It'll make it easier to pass through the sensing strip to your device.
To lay your hands on compatible films, check out the manual of the printer you use or surf through its website.
Step 3
Insert your film into the printer. You may have to fan the sheets prior to inserting them inside your printer. Check your manufacturer's instructions to know that. If it asks you to do so, flip its head stack with your thumb to get rid of any static electricity caused by clinging.
Step 4
Print the document on your transparency film.
In the case of using inkjet printers, you'll need significant ink coverage. So, keep them separately so that they may dry individually.
Step 5
Keep the transparencies coherently inside any empty transparency film box.
You should also print a spare copy of your presentation on a different paper so that you can use it for your reference. You can interleave the transparencies and the paper.
Step 6
Now get some grease pencils or wax to write on those transparencies. For ease of use, always opt for lint-free clothes. Those will help you to wipe any comments away effortlessly.
How To Manually Prepare Transparencies?
As mentioned earlier, you can manually prepare transparencies without a printer. But you shouldn't expect a sleek finish in that case.
To manually prepare transparencies, you will have to draw or write with your hand. It involves less complexity than printing. Nevertheless, you'll have to be meticulous about hand coordination.
Step 1
Figure out what kind of transparency material you would like to use. The options are clear plastic sheets, plastic bags, acetate paper.
Step 2
Work in proportion to the overhead projector screen's size. The measurement of the transparency pages must correspond to that.
Don't forget to have margins on each side of the paper.
Step 3
Create a draft or outline on any normal paper.
You can't fill in the papers with irrelevant information for they have sparse space. Include only the main information and use a short line.
Step 4
Write or draw all the necessary presentation details on your transparency sheets. Use specialized pens for that.
Step 5
Don't hesitate to draw the diagrams boldly or to write in large fonts. For a clear outcome, draw or write as large as the sheets allow.
A remarkable benefit of presenting with transparencies and an overhead projector is that it lets you add more while your project. Highlight major segments or adding new points with the specialized pen isn't a daunting task at all.
Final Words
With the right elements by your side and knowing the techniques properly, you can easily master the art of making transparencies for overhead projector. You can either use a printer to prepare films or do everything manually.
For a more professional touch, it's always recommended to avoid manual preparation. There are two types of transparency pens: water-based pens and spirit-based pens. They'll come in handy if you have to go through the manual route. Using an overhead projector isn't too complicated a job. That's why it's still in use all over the globe.