Tablets were initially a light use device that we had for mild entertainment, or small amounts of work. But with time they have evolved a lot and have become an integral part of our lives. They have also replaced laptops and desktops for a lot of people since they are so convenient to use.
However, the one place they could not match up to with a laptop or PC is the keyboard. Although they come with a touchscreen keyboard, it cannot be used for heavy work. Having a USB port lets you connect the tablet to any keyboard you want.
Furthermore, it also allows you to transfer data and files to and from a computer. Even though tablets have a lot of storage space today, having a backup is always a good idea.
For these uses and more, you need a USB port on your tablet. So if you want to buy the best tablet with USB port, continue reading and you will find all the information you need.
Editors' Picks for Top Tablet With Usb Port 2021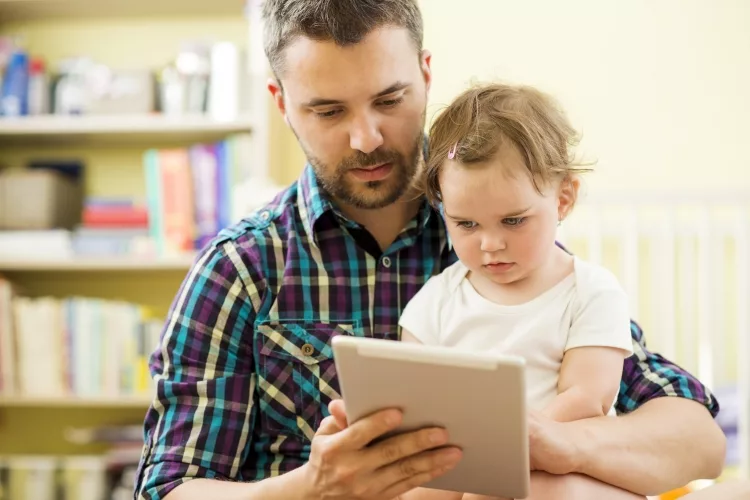 List Of Top Tablet With USB Port
4.Asus Chromebook Tablet CT100
6.Samsung Galaxy Tab A SM-T580
7.Fusion5 Ultra Slim Windows Tablet
9.Fusion5 Android 8.1 Oreo Tablet
Comparison Chart For Top 9 Tablets With USB Port
| PRODUCT | SCREEN SIZE (INCH) | SCREEN RESOLUTION | RAM | PRICE |
| --- | --- | --- | --- | --- |
| Samsung GalaxyTab S6 | 10.5 | 2560 x 1600 | 6 GB | |
| Apple iPad Pro | 12.9 | 2048×2732 | 6 GB | |
| Fire HD 10 Tablet | 10.1 | 1080p Full HD | 2GB | |
| Asus ChromebookTablet CT100 | 9.7 | 1536×2048 | 4GB | |
| VANKYOMatrixPad Z10 Tablet | 10.1 | 1080p FullHD Display | 3 GB | |
| Samsung GalaxyTab A SM-T580 | 10.1 | 1920 x 1080 | 2 GB | |
| Fusion5 UltraSlim Windows Tablet | 10 | 1280 x 800 | 2GB | |
| Dragon TouchMax10 Tablet | 10 | 1920×1200 | 2GB | |
| Fusion5 Android8.1 Oreo Tablet | 10.1 | 1280×800 | 1GB | |
Best Tablets With USB Port Reviews
1.Samsung Galaxy Tab S6 | Tablet Computer With USB Port
For those looking for a tablet that doubles as a laptop too, check out this one from Samsung. The Galaxy Tab S6 is a two in one Android tablet that also lets you get the desktop experience in one device. Meaning, you do not have to carry a heavy laptop anymore, but this one slim and lightweight tablet will take care of it all.
Besides fancy outer features, we also need to take a look at the inside and how it actually performs. Here you get a very fast mobile processor that allows you to switch between multiple applications without slowing down your tablet. And let us face it, this is something we all do every day, so this must be fast.
Not just that, thanks to the internal 6GB RAM, you get play all your graphic intensive games on this too without feeling lags or slowdowns.
The tablet comes with the S Pen. This is a brilliant addition that lets you do so much with your tablet. From using it to take quick notes, to signing papers digitally to working on graphic arts, the options are endless.
What is better is that the pen attaches magnetically to the tablet. So it is convenient and easy to store away.You do not have to fear losing it.
Highlighted Features
Can shift between a laptop and tablet as required
Comes with the S Pen that allows for smoother work
Fast charging battery does not keep you waiting
Bixby Voice Assistant lets you use voice command
5-inch screen provide a decent surface space
2.Apple IPad Pro | Tablet With USB Slot
The Apple iPad Pro is one of the top-notch tablets in the markettoday and is a must-have for professionals who can afford the splurge. Although it is priced higher than most others, it gives you more than enough features to compensate for it.
It comes with a 12.9-inch display. This is the kind of size that everybody can use. You can use this in class, for meetings and presentations, for watching and editing videos, working on graphic arts, and pretty much anything and everything out there.
With the Liquid Retina display, you get the finest color reproductions you can ask for on a screen. When they say the tablet has a True Tone, they really mean it because pictures look lifelike on this.
For enhanced security, you have the Face ID. This makes sure that only you and people you gave access to can open the device. It also prevents theft. And with such a sophisticated device, you want this extra protection.
You also get two cameras on this. A 12 MP back camera and a 7MP front one. Both of these are brilliant at taking photos, and will match a good camera any day. So you get more for your money.
The speakers are included so you never miss out on a good audio. While you might not always use them, it is handy to have, and great for gatherings or playing music loudly when you want.
Highlighted Features
Includes a 12.9-inch display which is large and impressive
Face ID secures device from outsiders
Comes with a 12MP back camera and 7MP front camera
The 10 hours of battery life is good for continuous work
Stereo sound is included for a complete user experience
3.Amazon Fire HD 10 Tablet | Cheap Tablet With USB
If you are on a budget and looking for the finest tablet you can get, this is without a doubt one you need to check out. All the products from Amazon's line are well known for being a bargain, and this one is no different.
This is a fine tablet because it gives you a whopping 12-hour long battery life. This is the kind you expect from higher-end brands and prices, but getting such a battery here has made this popular amongst students who look for budget tablets.
Besides that, you get two cameras. A rear and a front. This might not be the best and will not compare to your DSLR, but it definitely gets the job done. If you need to take photos of all your class notes to send to a friend, this will help you out.
It also comes with a lot of storage space. You can keep all your desired files, from books to videos to audios, you will not need to use the USB port as much to transfer the files because of a shortage of space. You can choose between a 32 or 64 GB, depending on what your workload looks like.
In case you still run out of space, this has you covered. Expand the storage using any microSD card up to 512 GB, and you are good to go.
Highlighted Features
12-hour Long battery life is well suited for professionals
Includes both a front and rear camera
Is compatible with Alexa for hands-free use
Storage is expandable up to 512GB with a microSD card
HD display makes this suitable for detailed work
4.Asus Chromebook Tablet CT100 | Tablet With USB Connection
Chromebooks are wonderful devicesthat give you a portability and function in one. This one from Asus is suitable for those who want a hardy and heavy-duty tablet.
It comes with military-grade protection where every corner is covered with a rubber bumper. If you were to drop it, this tough exterior would absorb the shocks and keep your tablet safe.
On the surface, you have a 3D textured finish which prevents scratches, fingerprints, and any similar marks from appearing. All these make this suitable for both indoor and outdoor use without worry for protection or brightness.
The 9.7-inch screen comes with a very impressive GXGA resolution that gives you bright and clear details on screen. This makes the tablet well suited to detailed work like graphic or digital art where precision really matters. Moreover, you get a stylus with the tablet that adds to the accuracy of such work.
Highlighted Features
The rugged military-grade design helps it to survive falls
At 9.7 inches this is easy to carry and lightweight
Includes the Wacom EMR Pen for a natural writing finish
Pen holder is built into the tablet
QXGA resolution gives you intense colors on screen
5.VANKYO MatrixPad Z10 Tablet | Android Tablet With USB
The VANKYO MatrixPad Z10 Tablet serves as a one-stop destination for all your entertainment needs. With 10.1-inch screen, you get a wide space to work on, and also to enjoy your videos. If this still ends up being too small for you, use the screen mirroring option to watch the videos on your TV using the tablet itself.
The display with full view also allows you to enjoy all your favorite books in PDF format. For this, you can use the reading mode which is easy on the eyes, so as to not cause eye fatigue.
Dual box speakers are installed to give you a stereo surround sound that lets you reach high volumes without experiencing any pops or cracks at higher volumes.
It also comes with two cameras built-in. A 5 MP front camera and a 13 MP rear camera, both of which can be actively used for video conferencing and taking photos.
Highlighted Features
Includes a reading mode that is easy on the eyes
The 13 MP rear camera can take high-quality photos
Dual box speakers give you a stereo sound effect
32GB memory gives you ample space for all your files
Screen sharing is enabled for a better user experience
USB Tablet Buying Guide
Screen Size
The screen size is one of the primary things we check when we look at tablets. You will find tablets that range from a very small screen of 7 inches to larger ones that come with 15 inches too. This length is measured diagonally across the screen.
Which length you go for depends on the work you aim to do on the tablet. Some people want a lightweight device that is easy to carry, a good side entertainment while traveling, some light reading, and maybe stream a few videos.
For uses like these, you can opt for medium-sized screens like a 9 or 10 inch. These are not too small, but too big either, so they are easy to carry.
But if you want to buy one for work such as photo or video editing, go for ones with larger screens. The more screen space you have, the easier it is to move your hands and get your work done.
You can also use more editing options or get more space to write, look at more excel rows at once, and so much more. It simply makes your job easier. But do keep in mind, these tend to be a bit heavier than smaller ones, but it is totally worth it.
For children, you can opt for smaller tablets. It will be easier for them to handle given the lower body weight. Not to mention, they do not need all the features you do for work or school, so a smaller screen will not be a restriction or bother for them.
Connectivity
When you are looking for the best tablet with USB, do not forget to check out other connectivity options while you are it. Decide on whether you want a Wi-Fi tablet or an LTE tablet.
LTE tablets let you use the device even if you do not have a Wi-Fi connection, meaning it serves as a backup.
While Wi-Fi connection means you get to use Wi-Fi only when using your device. But it is not a downside because we can get Wi-Fi pretty much everywhere today.
If you are unsure, or know you will be working in areas without Wi-Fi for long time, then you can opt for the LTE connection.
Screen Resolution
Screen resolution is very much like the resolution on any other device with a screen. It is measured in pixels. The higher the number, the better the resolution and vice versa.
A high resolution is recommended if you plan on doing detailed work like working with graphics or using it purely for entertainment. Higher resolutions will cost you more as well.
For light hand use like reading or taking notes, you do not need a super high resolution, but any decent resolution will work. If you are on a tight budget, you can settle for resolutions around 800 x 1280 pixels.
The bottom line, we recommend going for an HD resolution so you are content with your screen no matter what work you are doing.
Conclusion
Yes, USB ports are old technology, but they are still very useful. From connecting to keyboards to other storage devices, USB ports are a must-have in tablets, no matter what you intend to use it for. Even if you think you will never need it, there will come points where you wished your tablet had this.
Which is why we want to help you find the best tablet with USB port out there. We hope this article can act as a guide so you can get the rig`ht tablet suited for your needs.