There is no doubt that China is slowly but consistently scaling up the ranks in the manufacturing of mobile and other electronic devices. And on a similar note, the best China tablets continue to gain popularity, and all this is for the right reasons.
They are considerably more affordable than their counterparts from Western countries. This feature makes them incredible options for budget shoppers. But don't get this twisted! Chinese tablets go beyond low prices to offer an array of unbelievable features.
Notably, tablets from China continue to improve with the arrival of new models. The designs are getting sleeker, more stylish, and lovable each year. Moreover, manufacturers continue to pack new models with amazing features to improve performance and reliability.
But with many brands and models in the market, choosing the right Chinese tab is getting more difficult by the day. However, you don't need to fret about the whole process. Through this article, we will help you find a Chinese tablet that meets your needs.
Editors' Picks: Top China Tablets 2022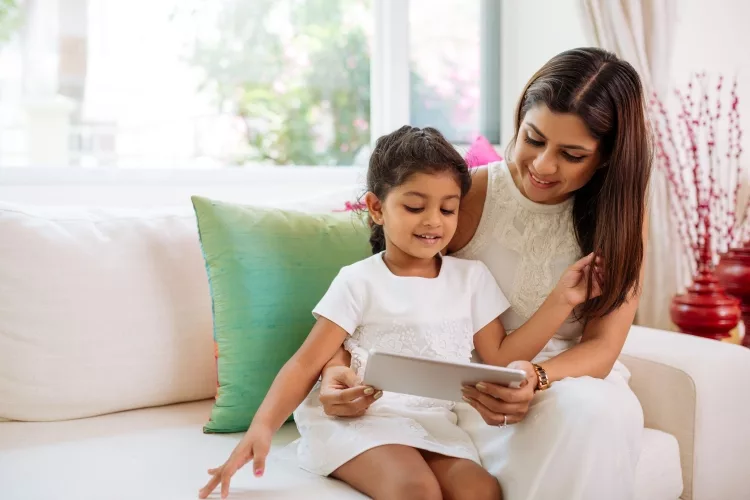 List Of Top Chinese Tablets
1.Huawei Kepler MateBook D 14″
6.Teclast P10HD P10 HD 10.1″ TPU
8.Jumper EZpad 6 Pro PC Tablet
Comparison Chart For Top 10 Chinese Tablets
| PRODUCT | OPERATING SYSTEM | SCREEN SIZE | INTERNAL STORAGE | PRICE |
| --- | --- | --- | --- | --- |
| Huawei KeplerMateBook D 14″ | Windows. | 14 Inches. | 128 GB. | |
| Lenovo Miix 510 | Windows. | 12.2 Inches. | 128 GB. | |
| Teclast Tbook 10 S | Windows &Android. | 10.1 Inches.. | 64 GB. | |
| CHUWI Hi10 X10.1-inch | System:Windows. | 10.1 Inches. | 128 GB. | |
| OUYAWEI TeclastM30 | System:Android. | 10.1 Inches. | 64 GB. | |
| Teclast P10HD P10HD 10.1″ TPU | System:Android. | 10.1 Inches. | 32 GB. | |
| Huawei MediaPadM5 Lite | System:Android. | 10.1 Inches. | 32 GB. | |
| Jumper EZpad 6 ProPC Tablet | Windows. | 11.6 Inches. | 64 GB. | |
| Fusion5 Ultra Slim | Windows. | 10.1 Inches. | 64 GB. | |
| NUVISION Split 11 | Windows. | 11.6 Inches. | 64 GB. | |
Best China Tablets Reviews
1.Huawei Kepler MateBook D 14″ Tablet | Best Chinese Tablet
Huawei is one of the most popular tabletsand mobile phone brands in China and the world. The company has an incredible portfolio of products, and that explains why the brand is increasingly becoming pervasive. Moreover, the company arguably leads the race to 5G popularity.
The Huawei Kepler MateBook D 14″ Tablet is an incredible option for those who want to go the Huawei way. For a 14-inch convertible tablet, the device is one of the slimmest and most compact in its category.
Despite being ultra-slim, it is a full-featured laptop. It features a backlit keyboard that you can conveniently use anywhere. Even more, the device allows you to go full-range and maximize your productivity with the array of ports included in the tablet. It has a USB-A, USB-C, and HDMI ports, which improve its versatility.
Ideally, not all tablets can match the Huawei Kepler MateBook D 14″ Tablet when it comes to battery reliability. It features a large capacity battery, lasting for up to 12 hours on a full charge. Moreover, the Huawei Power-Saving Mode also helps to improve power-efficiency.
Highlighted Features
It features the latest processor and graphics.
A 14-inch screen is ideal for widescreen viewing.
The Dolby Atmos speakers ensure incredible hearing.
It is incredibly stylish and premium quality.
The device is conveniently fast and very powerful.
2.Lenovo Miix 510 12.2-Inch Laptop | Best Chinese Windows Tablet
Any fan of convertible tablets will undoubtedly consider the Lenovo Miix 510 12.2-Inch Laptop as a perfect purchase. It is a tool for people who want to blend incredible versatility of work and entertainment. The 2 in 1 tablet can transform into a laptop in a breeze, thanks to the included detachable keyboard.
The detachable tab and screen feature a watchband hinge that makes using the device in laptop mode pretty convenient. The hook is made from stainless steel and can conveniently slant up to 150 degrees. So, you can either use it by punching letters on the keyboard or use the touchscreen option.
You get to enjoy a theater-like experience when you invest in this Lenovo tablet. The 12.2-inch touchscreen is not only responsive but also highly vibrant. The high display resolution of up to 1920X1200 pixels ensures high definition display from a variety of angles.
While the device's design and the hardware features are incredibly enticing, more exciting qualities of the device lie in its technical specifications. Firstly, the Lenovo Miix 510 runs on Windows 10, one of the most productive Windows versions.
Other interesting features include the fact that it features a computing memory of up to 8GB. That, in addition to the 128 GB internal memory, ensures that you can have anything running on your device. Besides, the convertible tablet also takes pride in the Core i5 processor and an amazing CPU speed of up to 128GB.

Highlighted Features
The long battery life of up to 8 hours increases convenience.
The Core i5 processor is ideal for productive professionals.
An included detachable laptop replicates most of the qualities of a laptop.
At under 2.70 pounds, the device is pretty lightweight.
The 2 in 1 feature ensures that you can use it as a tab or as a laptop.
3.Teclast Tbook 10 S Dual OS Tablet | Best Chinese Budget Tablet
If you are looking for a standalone taband not a device that doubles both as a tab and laptop, then the Teclast Tbook 10 S Dual OS Tablet is the kind of machine that you are looking for.
Of course, the device only lacks a detachable keyboard, but the performance is pretty impressive. The device features unbeatable versatility.
The device runs on both Windows and Android platforms. Such an incredible level of versatility doesn't come in many phones or tablets. It gives you the convenience to enjoy the fantastic features from the Android platform and the stability and performance that you get from the Windows platform.
And even though the Teclast Tbook 10 S is a standalone tablet, it features incredible versatility as it takes pride in a range of interfaces. It has an earphone port, a DC port, a micro HDMI port, and a docking port. Other interfaces include a TF card, a USB, and a TF card.
Finally, you will marvel at the fact that the TBook 10 S also features an active handwriting mode. This is because it supports a stylus pen that you can conveniently use. However, the manufacturer doesn't include a stylus on the package.

Highlighted Features
The dual-OS tab can run on both Windows and Android.
It is a full-featured device with a range of ports and slots.
Both Android and Windows platforms accept many international languages.
It features a RAM of 4GB and a ROM of 64GB.
The connectivity options include Wi-Fi and Bluetooth.
4.CHUWI Hi10 X 10.1-Inch Tablet
The CHUWI Hi10 X 10.1-inch Tablet is another 2 in 1 tablet that makes it to our list. It is a cost-effective devicethat comes in handy for all budget users. But despite being a budget-friendly machine, it stands out as a reliable, stable, and performance-oriented machine.
It runs on a Windows platform, which means that you can use it both for work and entertainment applications. A Windows 10 OS is already installed, and that gifts you with a device that is ready to use. More interestingly, you have a choice to use the device as a tab or as a laptop.
The 1920 x 1080P screen resolution ensures that you enjoy vivid and bright images from the laminated screen. The screen also features an aspect ratio of 16:10, which makes watching movies a memorable experience.
The CHUWI Hi10 X 10.1-inch Tablet is built to last. It features an all-metal body. However, the all-metal design doesn't make it less stylish. It is ultra-light, ultra-thin, and breathtakingly sleek. It weighs a paltry 522 grams and features a footprint that's only 8.8mm in thickness.
If you are a graphics pro, student, or enthusiast, then the CHUWI Hi10 X 10.1-inch is a single stone that will reliably help you to kill two birds. You can use it as an ordinary tab cum laptop.However, the screen also features up to 1024 pressure levels that makes it ideal for writing and drawing.

Highlighted Features
It features a dual USB-C port for more expandability.
The device is durable but incredibly ultra-thin ad ultra-lightweight.
It also doubles up as a drawing or graphics tablet.
Connectivity options include GPRS, Wi-Fi, and Bluetooth.
It features powerful graphics and intel processors.
5.OUYAWEI Teclast M30 Tablet | Best Chinese Android Tablet
We end this review with the OUYAWEI Teclast M30 Tablet. This is a device that is suitable for anyonelooking for an out and out Android tablet. As you would expect, all phones and tabs that run on Android OS give customers access to enjoy an array of games and apps from the famous Google Play Store.
The device features an internal storage capacity of up to 64GB. Of course, not many affordable tablets have such big storage capacity. While this gives the device a sort of stability that comes with high-capacity storage, it also ensures that you have sufficient space to store your photos, music, videos, and other media.
Interestingly, this is a device that you can conveniently use for browsing, streaming movies, watching videos, playing games, making calls, and sending texts.
The connectivity options that the device comes with include GPS, Wi-Fi, and Bluetooth. More importantly, you will marvel at the 4G capability when you opt for cellular use.
Well, tablets are not very popular when it comes to capturing real-time memories. However, the OUYAWEI device performs beyond its competitors. It features a camera with a 5MP photo resolution. This ensures that you capture high-quality photos that you can eventually share with friends and family.
Highlighted Features
It features a sleek and portable design.
The dual camera feature ensures that you can capture images on the go.
The device is 4G enabled hence ideal for browsing on the move.
A high resolution of up to 1920 x 1200 pixels ensures vibrant images.
Ample internal storage of up to 64GB allows you to store more content.
Buying Guide For Chinese Tablets
Are Chinese tablets reliable and trustworthy? That's often a common question on the lips of most prospective buyers. But like tablets from Europe and America, the performance and reliability of a Chinese tablet will depend on an array of factors. We take a look at some of the essential elements.
Operating Platform And Processor
The first consideration that you will need to make is on the operating platform and the processor that your prospective device uses. But firstly, it is essential to note that the most widespread OS for most Chinese tabs operate on an Android platform. But you'll undoubtedly find Windows and other platforms.
So, while that will be nearly uniform across all models, you need to look further into the Android version that the device runs on. Consider models that run on later Android versions as they are more stable, faster, and feature more reliable performance.
Similarly, look out for devices with the latest and more advanced processor versions. But understanding the whole concept about processors isn't very easy unless you are a tech guru.
The easiest way to get through this is to look for devices with quad or Core i5 ratings. You may also prioritize devices with 64-bit or 6th generation processors.
Size
Well, there are two things when you talk about the size of a tablet. Firstly, there is the overall size, which often translates to the general dimensions of the tab. Of course, the importance of considering the overall size when shopping for the best China tablet is because size determines comfort and portability.
More compact tablets are more comfortable to hold and handle during use. Moreover, slim options are by far more portable and come in handy for people who move a lot like avid campers and travelers.
However, very compact tabs won't give you the ultimate widescreen view or gameplay that most of us look for in tablets.
So, as you consider compactness in a tab, it is equally essential to look at your desired screen size. Chinese tablets have display sizes that range from as small as 7 inches to as large as more than 20 inches. The trick is to balance the overall size and size of the screen as per your requirement.
Battery Life
This sounds pretty basic. But it remains one of the most important factors to consider when shopping for an ideal tablet in the Chinese world. The battery life will determine how long you can enjoy using your tablet while off the grid.
Many people think that Chinese tablets have weak batteries. That's, however, not the case. Instead, you will find models with batteries that can rival or even last longer than American and European models.
The battery life of most Chinese tablets has an average duration of 5 hours. But any model that can last for 8 hours or more on mixed usage is an incredible find.
Whereas the duration that a battery can take after full charge matters a lot, the average charge time for a battery is equally essential. Consider models that don't take too long to charge fully.
Internal Memory
The internal memory of a Chinese tablet determines how much content you can store in the device. Of course, you will need some space for photos, documents, music, videos, and other files.
Interestingly, a higher storage capacity translates to more storage space. If you are a high-volume user, then you will need a lot of content for your media. On the other hand, average or low-volume users will conveniently do with average space.
Ensure that you choose models with a minimum storage capacity of 8GB. However, it is worth acknowledging that there are options with incredible storage of more than 64GB. Again, ensure that the model that you opt for has a slot for memory expansion by using a memory card.
China Tablet Frequently Asked Questions (FAQ)
What Is The Best Chinese Tablet?
The tablets launched by Chinese brands have become quite popular throughout the last few years. The best Chinese tablet is equipped with at least the latest Core i5 processor, 8GB internal storage, 3GB RAM, and a display size of 7 inches.
Chinese companies such as Huawei, Xiaomi, Lenovo, and Chuwi that have now launched internationally offer the finest performance and a satisfactory user experience.
Are Chinese Tablets Any Good?
Chinese tablets usually work on stock Android rather than their own operating system, making the devices extremely fast and easy to use. They operate on the latest Android operating systems and include the finest chipset made by the largest chipset manufacturer in the world.
The tablets made by reliable Chinese brands also get regular updates for more than a couple of years. So, the Chinese tablets will last you for a long time and provide consistent performance throughout their lifespan.
Final Words for China Tablet Buyers
Interestingly, you will agree that Chinese tablet manufacturers strike an incredible balance between affordability and performance. Mobile phone companies from the Asian powerhouse now pack tablets with incredible features and specifications.
So, it shouldn't surprise you that some of the models from China deliver a performance that is comparatively similar to those from the US and Europe. Or, sometimes, better performance and reliability than most of the Western options in the market.
Besides, Chinese models, just like their Western counterparts, are impressively versatile. They are ideal for handling an array of essential functions.
You can use them for reading eBooks, browsing the web, streaming movies, watching videos, making calls, and listening to music. Moreover, the best Chinese tablet will also come handy for performing an array of office work.
Buy on Walmart
CHUWI Hi9 Air 10.1'' Tablet PC, Android 8.0 with 2.5K Resolution, Dual Micro SIM 4G LTE - Walmart Link
CHUWI Herobook 14.1 inch Windows 10 Intel Atom X5-E8000 Quad Core 4GB RAM 64GB ROM - Walmart Link
CHUWI Hi10 Air,10.1inch Tablet PC,Windows10 Intel Cherry Z8350,Quad Core 4GB RAM 64GB - Walmart Link
Huawei Kepler MateBook D 14" - AMD R5 - 8GB+256GB, Mystic Silver - Walmart Link
CHUWI Hipad Tablet PC,10.1 Inch 1920x1200 Helio X27 Deca Core Android 8.0 Tablet,3GB RAM - Walmart Link
Huawei MediaPad M5 Tablet with 10.8" 2.5D Display, Octa Core, Quick Charge, Quad Harman - Walmart Link
Lenovo Miix 510, 12.2-Inch Windows Laptop, 2 in 1 Laptop, (Intel Core i5, 2.5 GHz, 8 GB - Walmart Link
1.Huawei Kepler MateBook D 14″ - Walmart Link
3.Teclast Tbook 10 S - Walmart Link
4.CHUWI Hi10 X 10.1-inch - Walmart Link
6.Teclast P10HD P10 HD 10.1″ TPU - Walmart Link
7.Huawei MediaPad M5 Lite - Walmart Link
8.Jumper EZpad 6 Pro PC Tablet - Walmart Link
Buy on eBay
CHUWI Hi9 Air 10.1'' Tablet PC, Android 8.0 with 2.5K Resolution, Dual Micro SIM 4G LTE - eBay Link
CHUWI Herobook 14.1 inch Windows 10 Intel Atom X5-E8000 Quad Core 4GB RAM 64GB ROM - eBay Link
CHUWI Hi10 Air,10.1inch Tablet PC,Windows10 Intel Cherry Z8350,Quad Core 4GB RAM 64GB - eBay Link
Huawei Kepler MateBook D 14" - AMD R5 - 8GB+256GB, Mystic Silver - eBay Link
CHUWI Hipad Tablet PC,10.1 Inch 1920x1200 Helio X27 Deca Core Android 8.0 Tablet,3GB RAM - eBay Link
Huawei MediaPad M5 Tablet with 10.8" 2.5D Display, Octa Core, Quick Charge, Quad Harman - eBay Link
Lenovo Miix 510, 12.2-Inch Windows Laptop, 2 in 1 Laptop, (Intel Core i5, 2.5 GHz, 8 GB - eBay Link
1.Huawei Kepler MateBook D 14″ - eBay Link
3.Teclast Tbook 10 S - eBay Link
4.CHUWI Hi10 X 10.1-inch - eBay Link
6.Teclast P10HD P10 HD 10.1″ TPU - eBay Link
7.Huawei MediaPad M5 Lite - eBay Link
8.Jumper EZpad 6 Pro PC Tablet - eBay Link